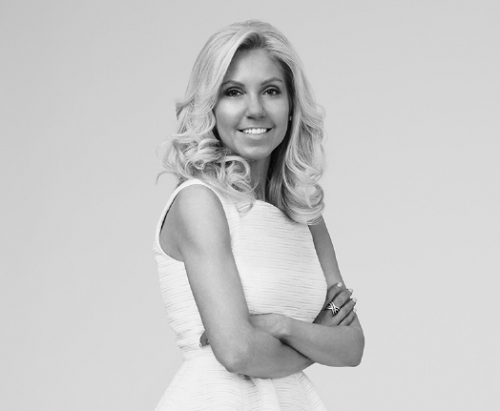 New York-based designer Fotini Copeland
After heeding her father's advice to spend time in the corporate world, Fotini Copeland's lifelong dreams are no longer deferred. Now on her fifth collection, the Greek-Canadian designer is making strides to define her place in the annals of fashion history.
Her education in dressmaking included three years in Italy studying corsetry beside old-world ateliers. In learning how to build a dress from the inside-out, Fotini has been able to create an assortment of figure-flattering silhouettes for her collections. Priding herself in being a woman's woman, the designer understands what it takes for a garment to make the feminine form look its absolute best. Even ladies who don't necessarily have a va-va-voom body type can achieve an alluring hourglass shape in Fotini's chic, waist-cinching designs. The style is almost a hallmark of her collection, so much so that she's been called the "Corset Queen" by her contemporaries.
Fotini's designs are also notably marked by ultra-luxe, ornate fabrics -- rich jacquards and brocade bring statement pieces to life and give a nod to historic, European opulence. Here she shares her inspiration for the 2013 autumn/winter collection, making her mark on the industry and designing wearable fashion for real women.
Quia: Could you describe your inspiration for the collection?
Fotini: Yes, the fall collection was inspired by Catherine the Great and the summer palaces of the Romanovs -- in particular, the Amber Room. There was a lot of malachite throughout the Amber Room, which is where I designed the custom prints for fall and I called it the Romanov malachite. You'll see very rich textures and jacquard bullion embroidery with touches of feminine beading that's throughout the entire collection. It's variations of romantic patterns that make very strong, modern, chic statements.
This of course particularly was very close to my heart because it was a trip I had taken with my husband to Russia and it was probably one of the most beautiful trips historically, and also for inspiration.
Quia: Many designs by Versace, Valentino and Gucci are instantly distinguishable. What would you say makes your designs distinctively you?
Fotini: These fabulous designers like Versace, Valentino, Gucci have been around for a long time, and to build what makes you distinguishable takes time, of course. Myself going now into a fifth season, I would say certain silhouettes are becoming more identifiable as Fotini silhouettes. In the first season, I had a version of what was called the Lola dress that I had basically taken [again] each season. I have changed her in some way, but she is definitely identifiable. There are certain silhouettes that people are now saying, "Oh yes, that's a Fotini silhouette."
The other thing that I would say my customers really love to see from me and get excited about are my fabric choices. They're very special, from the quality of the unique jacquard, laces and also the combinations of using them and making them interesting. I think typically it's always about what great fabrics Fotini is bringing in and what the details are going to be.
Quia: When Amy Poehler wore your dress to the Met Gala, it made quite a splash. How did you go about making a name for yourself in such a competitive industry?
Fotini: Of course having a celebrity wear one of your garments as a designer is always thrilling. For me it's also key to make sure that the celebrity is right for your brand as well, and it's a great representative, which I felt she was. I was thrilled that she chose a Fotini gown and I understand she had some other fabulous designers like Dior, and I think she was very thrilled to be wearing a New York-based designer. She wore it beautifully. She wore the Cleopatra gown... it was a laser cut leather gown with feathers and it was very sexy and edgy and she did look amazing.
Quia: Your upbringing has a lot of a global influence. How has it translated into your creative process?
Fotini: Sometimes I use my upbringing as influence on the creative side when it feels right. It has to be organic. For instance, for fall, a trip that I took felt really right for what I wanted to build as the inspiration for that collection. Travel has always played a big influence for me. I believe that it is probably one of the most important parts of education and life. I don't think you can teach that, so when it feels right I will bring certain parts of my upbringing in.
Quia: What are your favorite items to design -- gowns or dresses, separates and why?
Fotini: I love gowns. I love cocktail. I really expanded my collection the last two seasons with separates which are really becoming a lot of fun. Anything that is really intricate and has detail I really, really enjoy designing, but I'm also having a lot of fun with the separates now and making some very easy and fresh pieces.
I think I would probably say evening and cocktail is a favorite but they all have to be your favorites at the end of the day.
Quia: What exactly was the moment that inspired you to leave the corporate world and pursue fashion design because I know it had been a dream of yours growing up?
Fotini: I think it was probably my last corporate role. I was a director of communications, working closely with luxury brands, and as I started traveling and working with these fabulous companies. Just getting to that whole mantra of the clothing especially, brought back that excitement and passion that I knew and wanted to be a part of. I think also the timing was right for me. I took some time and traveled to Italy to study corsetry so from there on in I knew that I had to fulfill the dream.
Quia: What do you enjoy most about the business of fashion?
Fotini: I think I would probably say... having real women wear my clothes. That's really what I design. I try to design very feminine, sexy, romantic collections--but wearable. That's really key. It's very exciting to me when I do my trunk shows and have customers keep coming back and being excited that I'm there.
That's a really big reward to have people who are excited about what you're building next, what you're introducing, so you build a loyalty and that's how you really also have a relationship with your customers. It's listening to them.
Quia: What would you say had been your biggest accomplishment so far in your career?
Fotini: I would probably say that my biggest accomplishment is, again, the creative process I really love. I love the fact that it challenges me to build something that is different. Sometimes you can sit there and you can say I'm going to create a new collection, but the fashion world always really challenges you, the designer, because you have to come up with something different and it's such a competitive industry that you really just need to bring something new to the table, especially if you do have a following. You want to offer something new and fresh each time.

I think probably the accomplishment too is building that relationship with the customer. I have women that I have been seeing now for some time, and I feel so close to them and they get so excited, and that's a big accomplishment to get people and to trust in you.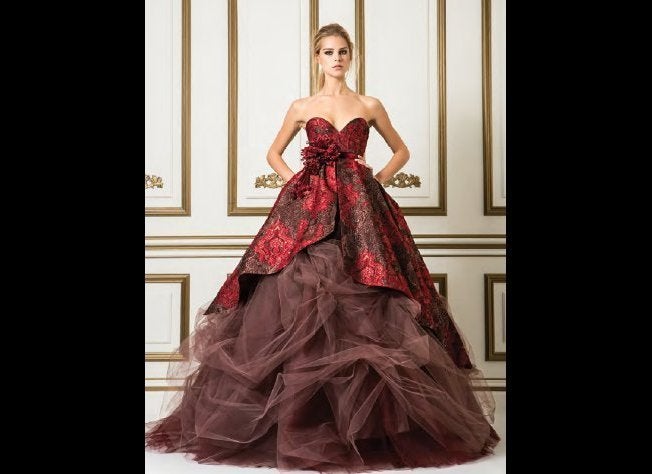 FOTINI Autumn/Winter 2013 Collection Preview
* * * *
Quia Querisma is a digital marketer by day, freelance writer by night, and a traveler by nature. Get her latest insights on travel and fashion on her blog, MyJetSetStyle.com.
Related