Hollywood product tie-ins used to be all action figures and Happy Meal toys, but these days the options are a hell of a lot more glamorous. Inspired by film and television's visual feasts, designers are creating shoes, accessories and cosmetics that put the plastic trinkets of yore to shame.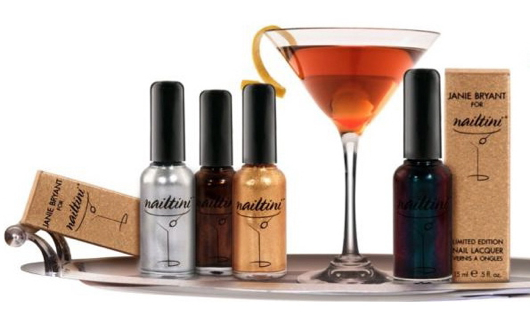 Janie Bryant, the costume designer for AMC's Mad Men, was inspired by the decadent fabrics of 60s era cocktail culture to create this luxe nail polish collection. From left to right: Deauville, a sparkling platinum; Bourbon Satin, a sable shimmer; French 75, a gold lame; and Stinger, an iridescent black. Available at Nailtini and QVC.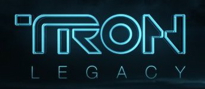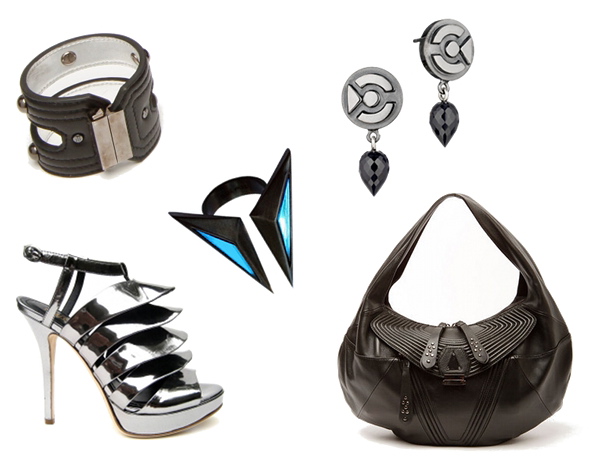 Art gallery and café Royal/T in Los Angeles is currently hosting a pop-up shop for Disney's TRON: Legacy. Through December 23, the gallery will offer Tron-inspired merchandise by a multitude of designers and brands. Pictured clockwise from top left: Leather cuff by Hayden-Harnett, $110; gunmetal and mirrored lucite ring by TomTom, $295; sterling silver earrings by Rotenier, $495; leather hobo bag by Hayden-Harnett, $478; and 5-inch platform sandal by Jerome C. Rousseau, $795. Check out more limited-edition merch here.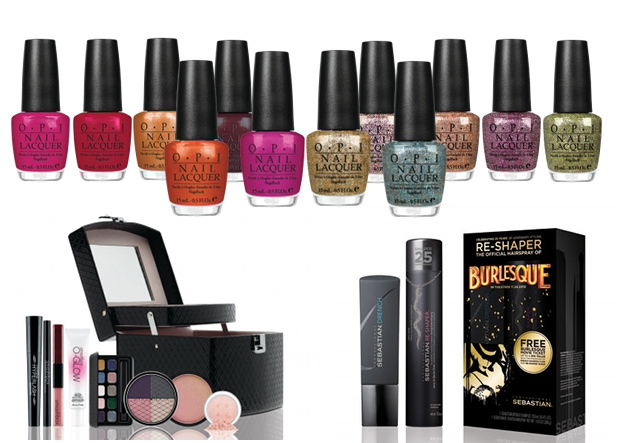 Without a doubt, the greatest part of the formulaic schlock known as Burlesque is the hair and makeup. So it's fitting that the film has inspired multiple beauty products. Save yourself the price of admission and buy a bottle of polish instead. Clockwise from top: A chorus line of nail polishes by OPI in feisty shimmers and over-the-top glitters. $8.50 at salons and beauty supply stores nationwide. The Sebastian Professional gift set includes ReShaper hairspray, the same stuff used on the movie set, and a bottle of Drench shampoo. $30 at salons nationwide. And lastly, the Smashbox Burlesque Beauty collection, a retro train case filled with limited-edition cosmetics. $79, exclusively at Nordstrom.
Related