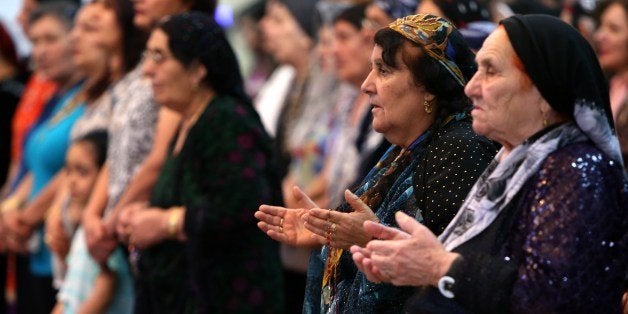 Christians have come under attack in Iraq where Islamic State militants recently launched a violent takeover. In one statement insurgents declared that northern Iraq's Christian population must convert to Islam, pay a religious tax or face execution.
After close to 2,000 years of history, Iraqi Christians have been steadily fleeing since the Islamic State, an offshoot of al Qaeda, began its assault to take over northern parts of the country.
Catholic Patriarch Louis Raphael Sako, the head of Iraq's largest church, compared the Islamic State to Genghis Khan, saying: "The heinous crime of the Islamic State was carried out not just against Christians, but against humanity."
Others have spoken out condemning the attack on Christians, including Iraqi Professor Mahmoud Al 'Asali, who was subsequently killed by militants, according to La Stampa. Pope Francis also descried the attacks, saying in a July 20 address:
"I want to express my closeness and my constant prayer to these families and these people. Dear brothers and sisters who are so persecuted, I know how much you suffer, I know that you are stripped of everything. I am with you in the faith of the one who has conquered evil!"
Many others have posted messages of solidarity to Twitter using the hashtag #WeAreN. The #WeAreN hashtag campaign refers to the Arabic letter ن, or "n", which Islamic State militants have left on some doorways to indicate that the inhabitants are "Nazarene" or Christian.
Support HuffPost
The Stakes Have Never Been Higher
Related
Popular in the Community