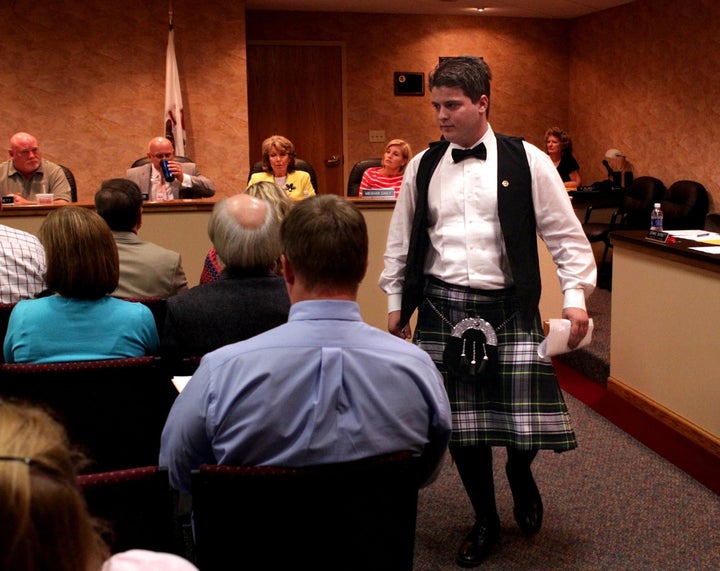 A senior high school student in southwestern Illinois will be resigned to wearing pants to his prom, after a Tuesday decision by the school board banned him from wearing a kilt to the event.
Jim Greenwald, the principal at Carruba's school, allegedly denied the student's initial request because he said men should dress like men at their senior prom, according to the Post-Dispatch. The principal has reportedly denied making that comment.
"America is the melting pot of the world's cultures. And the St. Louis area is no exception," Sutherland wrote. "Unfortunately, this encouragement of culture and the celebration of Scotland does not extend to prom at Granite City High School."
The school reportedly apologized to Carruba over the matter and the student will wear pants and a tartan tie to prom instead.
Related
Popular in the Community