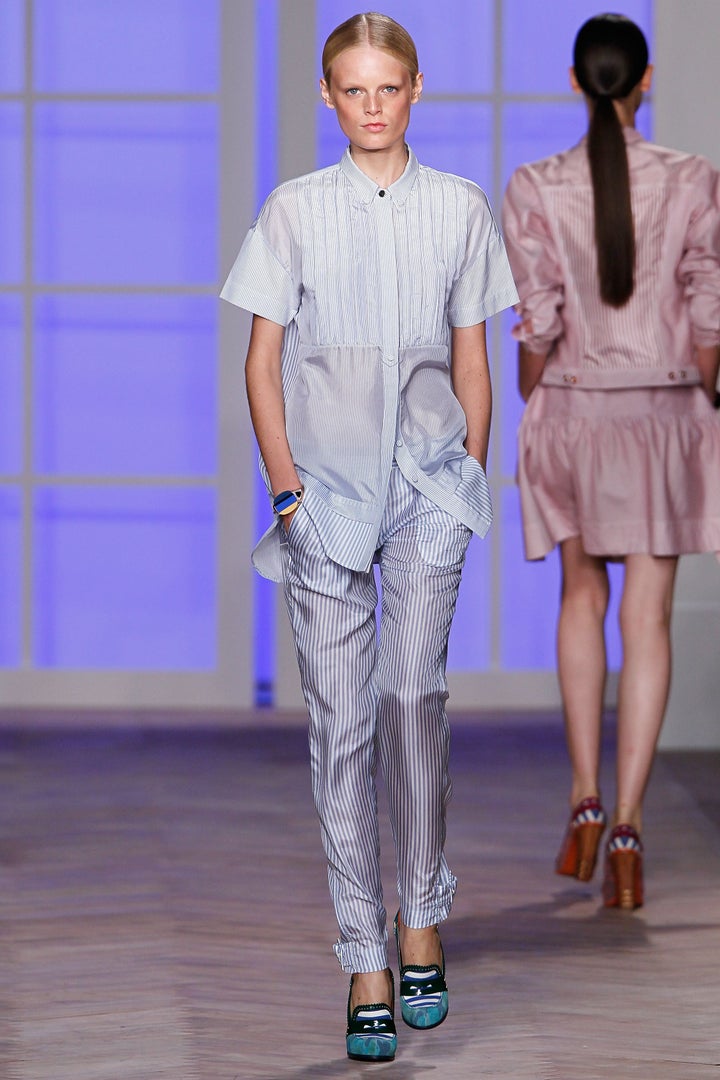 Girls going to prom might be asking their dates to match their corsages not to their dresses, but to their pajamas.
Prom's hottest look this season will be pairing your tiara with jammies; not ones of the flannel Sponge Bob pants kind, but silky nightwear, a la Rachel Roy.
"Girls who are emulating Rooney Mara's rebel cool and perhaps, in the past, wouldn't have gone to prom are now going to show up in gender-bending, laid back looks sported by celebrities like Janelle Monáe and her signature tuxedo, or presented in Louis Vuitton's 2012 resort collection co-designed by Sofia Coppola."
It's true: celebs like Salma Hayek and Rihanna have trailblazed the pajamas-as-daywear look, making it a teensy bit on-trend to rock jammies in places other than the confines of your own house.
We couldn't help but notice that the WSJ is dogging the pajamas beat. In January, teens wear flannel pants to school. And now, the paper says that sleepwear has infiltrated its way to the most formal of high school events.
Either way, we're kind of glad it's been a good ten years since our prom days -- somehow we remember dressing for the big dance being a whole lot simpler.
Are pajamas really the hottest teen craze since Justin Bieber? Vote below and tell us more about what you think in the comments.
Check out some celebs who've been wearing pajamas in public!