Certain fashion trends can be tricky to navigate -- like wearing fringe without looking like you just stepped off the set of a '70s sitcom, or wearing gingham without looking like you repurposed your picnic blanket.
And at the moment, we've got our hearts set on wearing printed pants (without looking like Bozo the clown). While rocking bold patterns has never been a problem, there's something about covering our legs in them that can be intimidating.
We did a little research and gathered a few tips and shoppable outfits to make wearing the trend more approachable. Check them out below and tell us whether you plan on pulling off some prints.
Palazzo pants are a huge trend right now, so wearing a printed pair will definitely turn heads. Make sure to choose a simple abstract pattern -- it will help give the illusion of longer legs even when you're wearing flats.
Bold prints can sometimes come off really fancy -- so slip on a T-shirt and a pair of sneakers to bring the look back down to earth.
Oversized prints don't usually scream "chic." However, they can be if you find one with neutral, high-contrast colors, which ensures the pants don't end up looking like pajama bottoms.
What do you do if you're not ready to rock a fully printed pair of pants? Try ones that have just a touch of pattern along the hem or down the sides. Then incorporate subtler prints in your other clothing and accessories.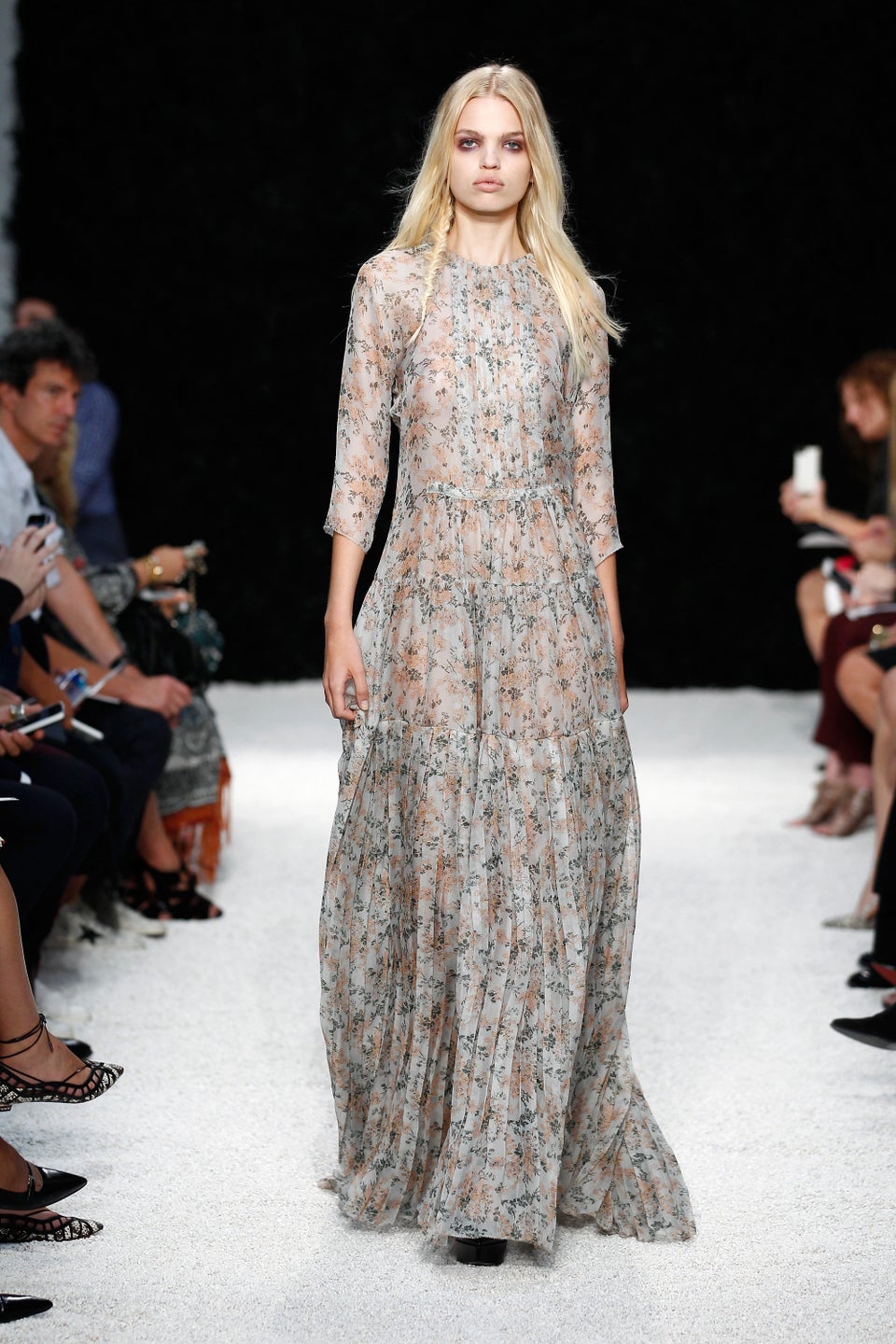 Spring 2015 Fashion Trends