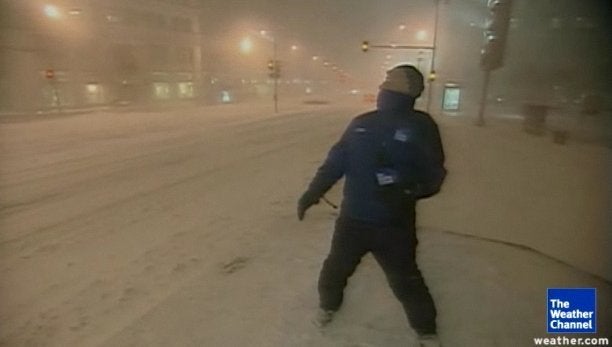 More than 30 states are dealing with serious snow fall at the moment, and in Chicago--it's blizzard-mania.
After the third largest snowstorm in the city's history, people are digging out, sharing photos and trying to figure out how to get to work. But last night's blizzard was intense. High winds, blowing snow and to the surprise of the Weather Channel's Jim Cantore--thunder.
Thundersnow was plentiful last night in Chicago. Read more about the storm on our live blog, check out storm photos here and watch Cantore freak out about thundersnow below.
Related
Popular in the Community