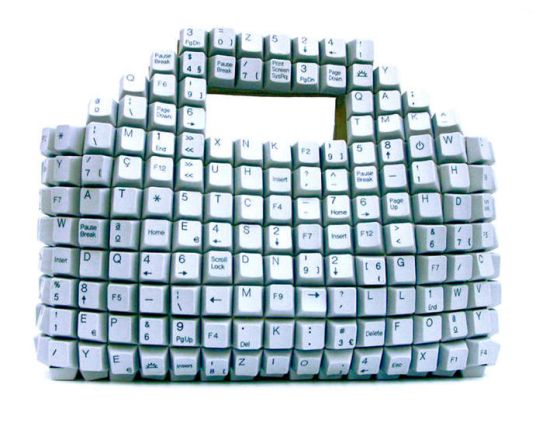 Anything plus technology is better. Especially shopping. I think that one of the best ideas ever was the big box stores installing those scanner machines that let you check the prices of items before you check out. I feel like I'm getting a better deal on just about anything if I've scanned it myself at some point in the purchasing process.
In 2007, Target (as usual) took things to a new level by launching TargetLists - a system that lets you skip around the store making downloadable wish lists with YOUR OWN little scanner! You could then buy your picks online, send your lists to generous relatives, or print them out and hope for some extra cash at the end of the month.
These days 2007 is like twenty years ago. Scanners? Whatever. Retailers have broadened their gaze to include the paradigm-shifting reach of sites like Twitter and Facebook - platforms that have opened up entirely new ways for retail and fashion brands to interact with us. Nimble brands like Diane von Fürstenberg, Lacoste, Barneys New York, American Apparel, and iconic fashion boutique Colette in Paris have realized that daily relevance is key to retaining loyal customers with increasingly shorter-term memories. They communicate every few hours with thousands of Twitter "followers" by broadcasting new designs, sale announcements, and even talk one-on-one with brand fans. Diane von Fürstenberg sends out daily "tweets" about celebrities spotted wearing DVF. The ultra-politically conscious American Apparel reinforces its PC image by peppering their Twitter page with posts about fair trade and First Amendment rights. Even fashion demi-god Karl Lagerfeld maintains a Chanel-centric Twitter account where we get a behind-the-scenes glimpse into one of design's most brilliant minds.
Some retailers have even brought the online experience into their stores. Eyewear veteran Sunglass Hut has recently launched Social Sun, an in-store, interactive photo booth that enables customers to see themselves in several sunglass styles at the same time, email pictures, and share images on their Facebook accounts for immediate yea or nay feedback from friends.
Do I really want to see pictures of my friends trying on sunglasses? Or know what's going on in Mr. Lagerfeld's head? Not sure, but I never thought I'd buy a luxury car - sight unseen - on eBay either. Let's see where all this goes...