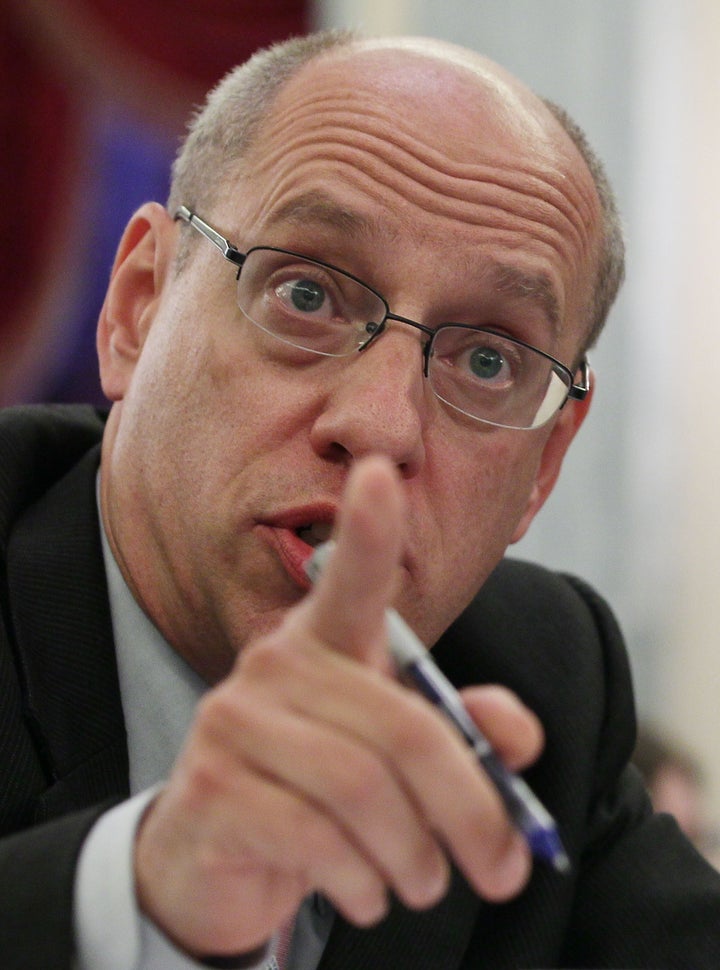 Instead of relying on federal regulators to safeguard their online privacy, millions of Americans are taking the matter into their own hands.
For weeks, media outlets have detailed the debate surrounding Internet privacy, an issue brought to the fore by a report the Federal Trade Commission, issued December 1 and promising to take action against companies that do not respect consumer privacy. The commission calls for a "Do Not Track" mechanism similar to the Do Not Call registry for telemarketers. The option would put more control in the hands of consumers, allowing them to prevent websites from tracking their online searching and browsing activities.
The way it works now, websites pass along the data they collect to advertisers, who use that information to target Internet users with ads based on their online activity -- usually without users' knowledge and whether they like it or not. That means consumers receive advertising messages linked to their personally identifiable information, searches, and browsing histories. That also means online consumers' identities are linked to their every click.
Imagine this. You're planning a camping trip for next weekend. Today you're on a quest for new camping gear and your errands include a trip to the library for a guide on national parks and stops at an Army surplus store and a big box retailer for a sleeping bag, cooking utensils and hiking boots. Your shopping trip is a success -- the sales people are very helpful, guiding you right to the items you needed.
As you're unloading your purchases back at home, you hear a knock at the door. It's a travel agent and she wants to sign you up for a white water rafting trip next month. Given your recent resolution to go on more outdoor adventures, you're delighted. You find her sales pitch relevant, helpful even.
You sign up for the weekend she describes -- a magical weekend of navigating the rapids and spending time "becoming one with nature." But after she leaves, an uneasy feeling sets in.
Her sales pitch was just a little too conveniently timed, a little too perfectly placed.
"How did she know?" you ask yourself.
Turns out, the librarian, the manager of the Army surplus store and a clerk at the big box retailer were taking notes on the questions you asked them, where you browsed when you walked into their establishments and what items you ultimately purchased. Oh, and they also noted your approximate age, income level and rated you on a scale of 1 to 10 on how "outdoorsy" you looked.
They passed their notes on to their friend, the travel agent. All this happened without your knowledge or consent.
This scenario plays out in the virtual world every second of every day. It may not be as blatant as someone showing up at your doorstep, but it's happening even as you browse the web in the privacy of your own home. More and more, consumers have noticed online advertisements for products and services eerily germane to their wants, needs or interests. With its proposed Do Not Track tool, the FTC aims to put an end to it, or at least give consumers a say in whether or not they want to participate.
The good news is that FTC or no FTC, solutions already exist, and millions of Internet users around the globe have already caught on. By assigning anonymous IP addresses to their users, Virtual Private Networks allow savvy consumers to keep their online transactions both private and secure. My company AnchorFree has created a tool called Hotspot Shield, which offers this service for free and is the largest of its kind with 8.5 million people already using it worldwide.
Opponents of the FTC's proposal claim a Do Not Track option will cripple the advertising industry. Whether it will remains to be seen. But products such as Hotspot Shield offer a unique solution for both advertisers and consumers alike. With this tool, advertisers can target someone visiting a particular car or travel website, for instance, with relevant ads, but the user's identity becomes and remains secure. Businesses will still be able to offer up ads tailored to your recent online activity, but the difference is, that at the end of the day, they can't link that information back to you.
REAL LIFE. REAL NEWS. REAL VOICES.
Help us tell more of the stories that matter from voices that too often remain unheard.