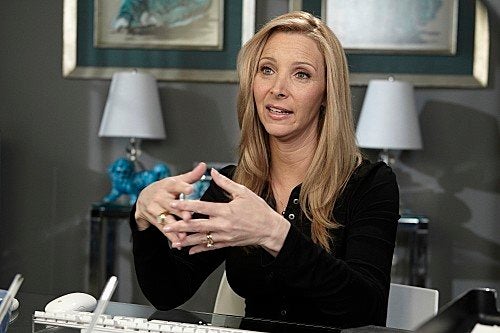 Showtime is revving up for a sizzling summer: The network has just announced the July premiere dates for "Web Therapy" (July 2 at 11 p.m. ET) and "The Real L Word" (July 12 at 10 p.m. ET).
The second season of "Web Therapy" will bring the return of Lisa Kudrow as Fiona Wallace, a therapist and author who treats her patients via three minute webcam sessions. The season will feature big-name guest stars like Meryl Streep, Rosie O'Donnell, Conan O'Brien, Molly Shannon, Minnie Driver and Selma Blair. Plus, Kudrow's former "Friends" castmate David Schwimmer will appear in a four-episode arc as the son of a professor Fiona had an affair with in college.
Season 3 of "The Real L Word" will delve deeper into the New York City lesbian scene, introducing several new cast members. Meanwhile, L.A.-based fan favorites like Francine Beppu, Kacy Boccumini, Rose Garcia and more will continue to appear on the series.

"Web Therapy" kicks off on Monday, July 2 at 11 p.m. ET and "The Real L Word" premieres on Thursday, July 12 at 11 p.m. on Showtime.
Popular in the Community