The Internet is smart enough to know I desperately want to buy snow boots, but too stupid to realize the web is pretty much sold out of snow boots by now.
This is the story of marketing clickbait gone wrong.
It began last week. I was tired of sliding around Manhattan all day in sub-par footwear, dodging black-hole puddles of questionable depth.
The soles had split off of my 10-year-old snow boots in December. I think my trusty old shoes probably suicided at the thought of facing one of the snowiest, slushiest fiascoes of a winter in recent New York history.
So I hunted online for something high-quality and under $150. Like many, I read this amazing and exhaustive winter-boot review on The Wirecutter. They recommended the Columbia Bugaboot Plus II Omni-Heat (rolls of the tongue, right?). On Zappos these boots cost $120 and are available to ladies with a size 5, 5.5. or 6 foot -- or, as someone like me with a size-10 foot calls them, elves. The men's version, the Wirecutter notes, is now completely sold out.
I tried Wirecutter's second pick, from LL Bean: Sold out. Other size 10 boots from L.L. Bean: Sold out. Then I combed Zappos, North Face. Other places. Nothing. Nothing. Nothing.
Finally, I did find a pair of different but nice boots on the Columbia website. On sale! My size! The customer reviews warned they run small. Who cares?! I overnighted the boots. Guess what: They ran small. I returned them. I gave up. It's over. I put "buy snow boots" on my calendar for October 2014.
And then something terrible happened. The Internet would not let me give up on buying snow boots.
This is what I saw on my Facebook page: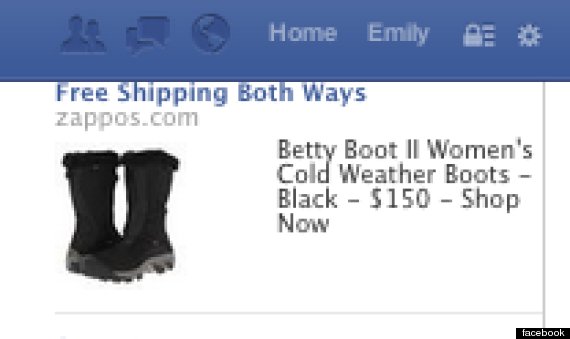 And this is what I see on Slate: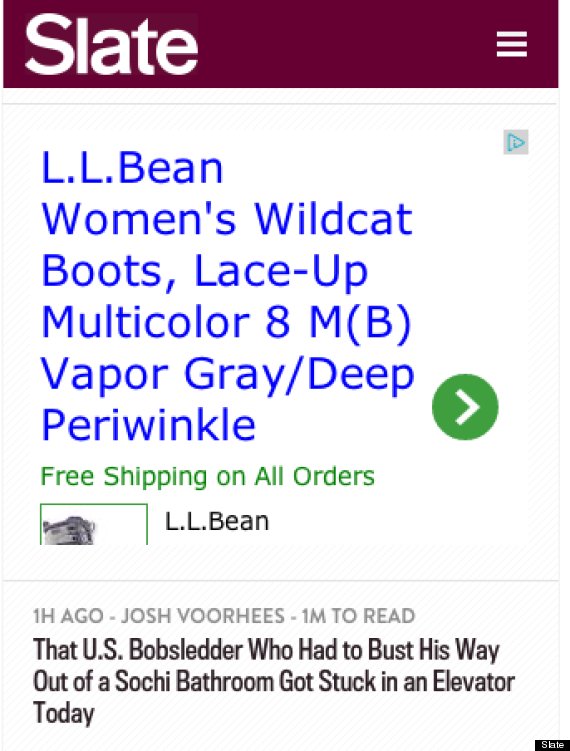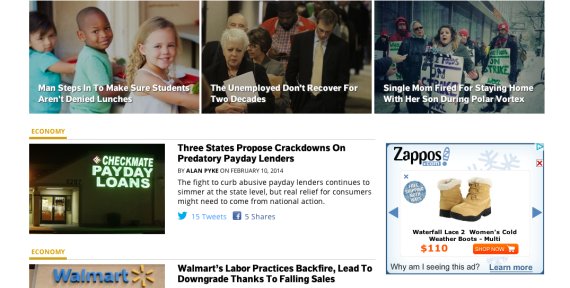 And on the venerable New York Times: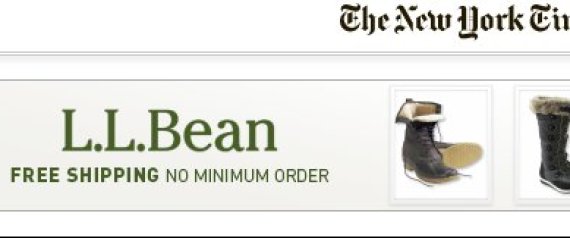 The marketers will be pleased to learn that eight out of 10 times I saw a nice photo of snow boots in an ad, I clicked. And then I looked for my size. Every time I did that, I felt a pang: Sold out! Sold Out! Sold Out!
Big Data is disturbingly accurate at knowing exactly what we want, but not as great at fulfilling that desire, apparently. It had better hurry up and figure this out, before we all give up and start shopping in person.
Oh, but wait, it appears that brick-and-mortar stores are sold out of snow boots, as well. The New York Times reports that the city is experiencing a shortage, "spurred by the especially chilly winter."
Guess I'll be sliding around in slush till the spring.
Support HuffPost
The Stakes Have Never Been Higher
Related
Popular in the Community