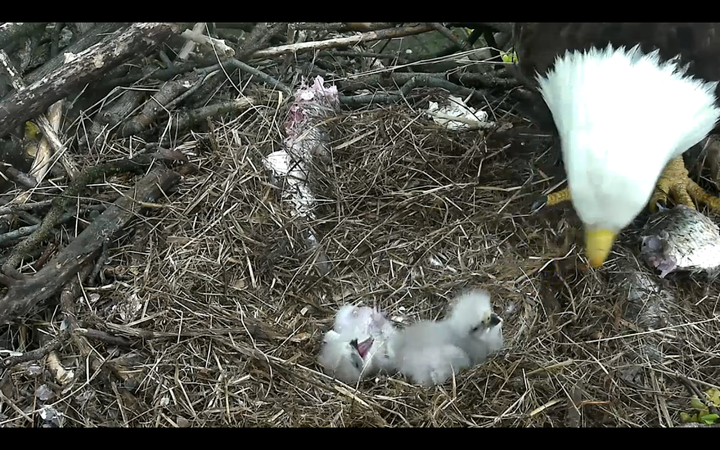 A second baby bald eagle has hatched at the U.S. National Arboretum, with a live webcam offering a bird's-eye view of the spectacular moment.
The little eaglet pecked its way to freedom early Sunday morning high above Washington, D.C., on the first day of spring.
There in off-and-on attendance were the busy parents, Mr. President and The First Lady, as well as the oldest sibling, which hatched early Friday.
The babies' arrival came with a congratulations from none other than the vice president's wife, Dr. Jill Biden.
"Congratulations to 'Mr. President' and 'The First Lady' on the arrival of two eaglets!" she tweeted Sunday afternoon with the popular hashtag #DCEagleCam.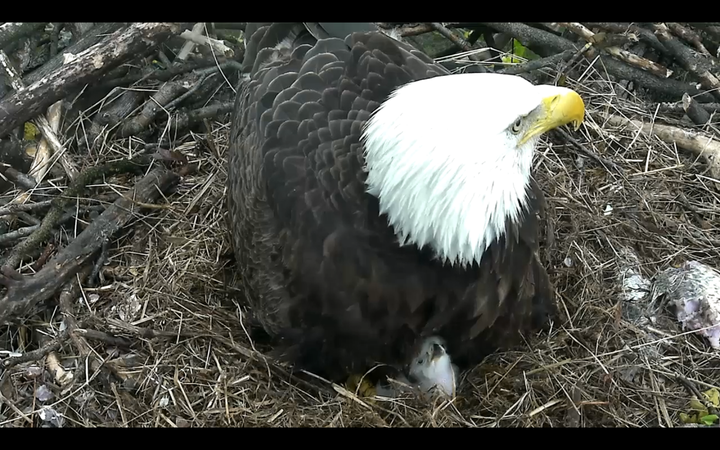 The youngster's big debut followed several hours of pipping, where the outer shell begins to break from movement inside. The first baby took nearly 36 hours to completely break free from its shell, according to the American Eagle Foundation, which is hosting the DC Eagle Cam on their website, eagles.org.
The hatching is particularly remarkable for local wildlife officials, with the eagle power couple being the first to nest in the arboretum in almost 70 years.
The brood is the second for the pair, which successfully raised one eaglet last year.
It takes about 35 days for eggs to hatch after being laid. The First Lady laid her first egg of 2016 on Feb. 10 and her second on Feb. 14 -- Valentine's Day -- the U.S. Department of Agriculture reported. 
They won't go too far, however, and will still work on landing and flying. During that time, mom and dad will continue to bring food to where they are perched. Around 17 to 23 weeks of age, they'll be entirely independent of their parents and they'll leave the territory.
Eagles' first years are the most difficult, with their mortality rate being greater than 50 percent. Around 4 years of age, they'll seek out a mate and territory.
This story has been updated to include Dr. Jill Biden's tweet.
Calling all HuffPost superfans!
Sign up for membership to become a founding member and help shape HuffPost's next chapter
BEFORE YOU GO