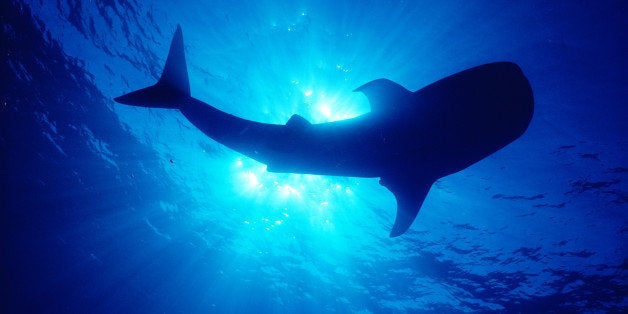 Now, just in time for the holiday tourist season, a new website aims to calm the nerves of would-be water enthusiasts.
The site, which is run by Pacific Islands Ocean Observing System, lets you "Pick A Shark" and then watch its movements around the islands, complete with time stamps. The data comes from satellite transmitters on the dorsal fins of seven tiger sharks which were tagged last month by a University of Hawaii research team.
In addition to serving a curious public, the project has a scientific purpose: "This information," according to PacIOOS, "will help determine whether sharks around Maui are more resident (more 'site-attached') than they are around the other Hawaiian Islands and whether they exhibit greater use of inshore habitats [aka, bays] than in other locations."
While seven is still a small sample size (the team is working to tag more), it is strangely comforting to know that the biggest shark, a 14.2 foot-long female, was over by the Big Island as of 6:00am this morning and hasn't been around Maui since Oct. 23.
But the site, while helpful, is not meant as a warning system, nor does it provide real time data. There may be over a mile in error associated with any given point and the locations are only intermittent since the shark's dorsal fin must breach the water's surface in order for the transmitter to register.
Some sharks seem to breach more often than others, as any addict of the site will quickly learn. Shark number 133369, for instance, a 9.3 foot-long male, tends to hang out near the shoreline between Kihei and Ahihi Kinau Natural Area Reserve. (Scroll below for map.)
This, coincidentally, is also where many of Maui's most well-heeled tourists like to hang out as both the Four Seasons and the Grand Wailea, a Waldorf Astoria resort, are along this coast.
No reason for panic, however, since knowledge, we must remember, is power. Shark number 133369 was further north, near Olowalu, as of yesterday.
And besides, both resorts have excellent pools.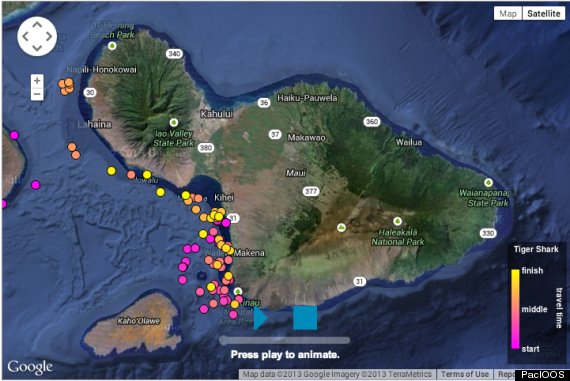 Related
Before You Go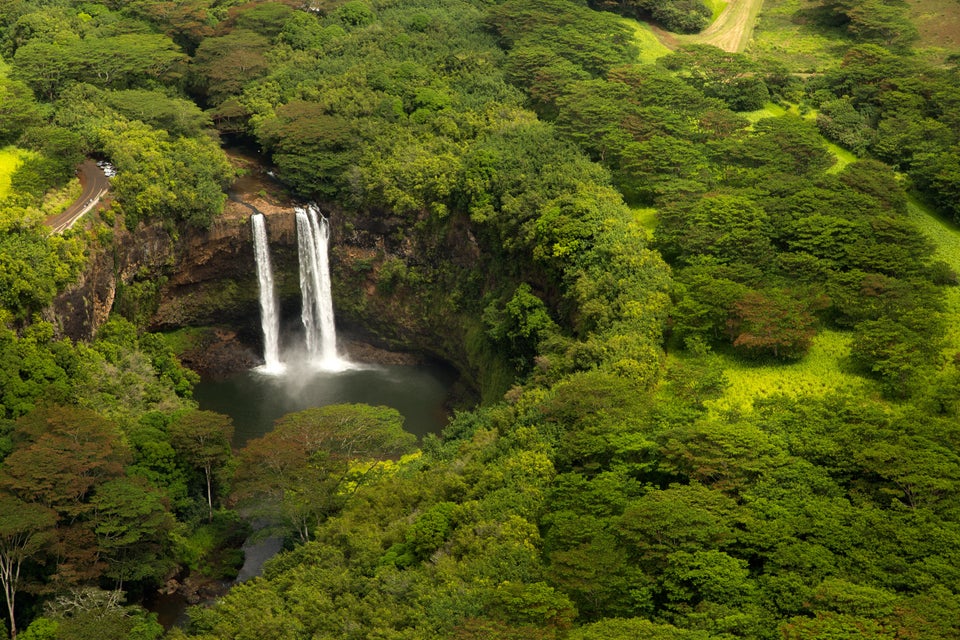 Hawaii In Photos