You know what they say: One man's trash is another man's treasure.
That's why Michigan couple Larry and Emily Wallace went dumpster diving recently; a house fire several years back left them reeling and in need of many new household items. But this time, the pair found family treasures that seem to have been trashed by mistake.
Among their findings? A veteran's diary from the front lines of the Vietnam War, photos, jewelry and a Vietnam War ring -- plus a wedding album dating back to 1939 that reads, "Robert Currie and Lois Wright bound in holy matrimony."
Now, the pair wants to return the items to their rightful owners. Larry Wallace told Fox 2 News, "I'm quite sure it's more valuable to them than it is to me."
People with information about the family are being asked to contact the station at (248) 395-FOX2.
And there's hope for the couple yet; in late June, a UK woman found an old wedding album while clearing out her parents' home after her father's death. She sent the story to the Birmingham Mail in hopes of tracking down the couple -- and she was successful. The photos were returned to Patrick and Rose Roach over sixty years after their 1952 nuptials.
"It's a miracle to have it back," 84-year-old Patrick Roach said.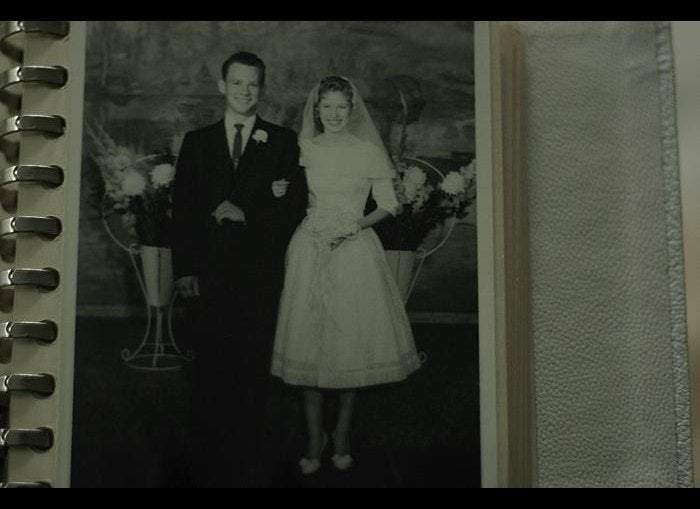 Grandparents' Wedding Photos