 The wedding season has arrived, and for many craft beer-crazed lovebirds, love isn't just in the air, it's in their beer.
That's because in preparing to say "I Do," more couples are also choosing to say "I Brew," carefully choosing the beer offered at their wedding reception and in many cases brewing it themselves.
Now one Los Angeles-area hotel is going so far as to make brewing a wedding beer an option in its reception package, offering couples the opportunity to create and brew the beer served at their wedding reception. The Four Points by Sheraton Los Angeles International Airport offers a "Hoppily Ever After Package," which allows couples holding their reception at the hotel to brew their own custom beer.
The hotel has partnered with Enegren Brewing Company to consult and work with couples interested in brewing up their own wedding beer. The idea was the brain child of Phil Baxter, the hotel's general manager, whose love for beer has helped the hotel cultivate a reputation as the "Original LA beer hotel."
"I deal with a lot of brewers, and one of the things I noticed, brewers always brew a special beer for their weddings," Baxter said. "This was a way to offer a customized wedding experience where people could have a beer of any style they wanted and put their own sort of signature on it."
In the months leading up to their wedding day, couples consult with Enegren to determine the style and create the recipe for the beer they would like to brew. The couple and/or their wedding party then heads to the brewery in Moorepark, Calif., to brew their beer.
For brewery co-founder Matt Enegren, the experience allows a couple to put a unique stamp on their wedding day.
"We design a recipe with them. It's really tailored to what they want," he said. "It's a beer made specifically for them, that they've not only designed but they've actually made. It's a nice experience to have."
The total output is around 30 gallons, and the beer is offered on tap at the wedding reception. Any beer not used at the wedding is sold on tap at the Four Points hotel bar.
The trend of couples choosing their wedding beer more carefully has not gone unnoticed by the watchers of all things weddings, TheKnot.com.
"More and more we've been seeing couples go beyond the traditional bar and really personalizing the experience," said Anja Winikka, site director of TheKnot.com. "Beer is huge—everything from beer flights and craft beer bars to beer-tasting stations and beer and food pairings. More and more, couples are even serving home brews especially created for their events."
TheKnot.com is jumping on the beer wedding bandwagon, partnering for the second year in a row with Boston Beer's Samuel Adams brand for the release of Brewlywed Ale.
The brewery is inviting brides- and grooms-to-be to the brewery on June 26 to purchase Brewlywed Ale at a special release event. Last year, three couples were married at the release party, with founder Jim Koch serving as a witness in the ceremonies. Koch is no stranger to serving up a special wedding brew.
"I brewed a special recipe for my own wedding and kept the tradition going by brewing the first batch of Samuel Adams Noble Pils for my daughter's wedding day," he wrote on the company's blog. "With Brewlywed Ale, we're celebrating the specialty-beer tradition with our drinkers while honoring a custom dating back to Middle Ages."
For Matt Enegren, couples choosing to make beer a part of their special day is an indication to how much craft beer has become a part of popular culture.
"There's a market out there for people who want to take the extra step in being interested in beer," he said. "Something like this is a testament to where craft beer is going."
-By CNBC's Tom Rotunno. Follow him on Twitter @TomRotunno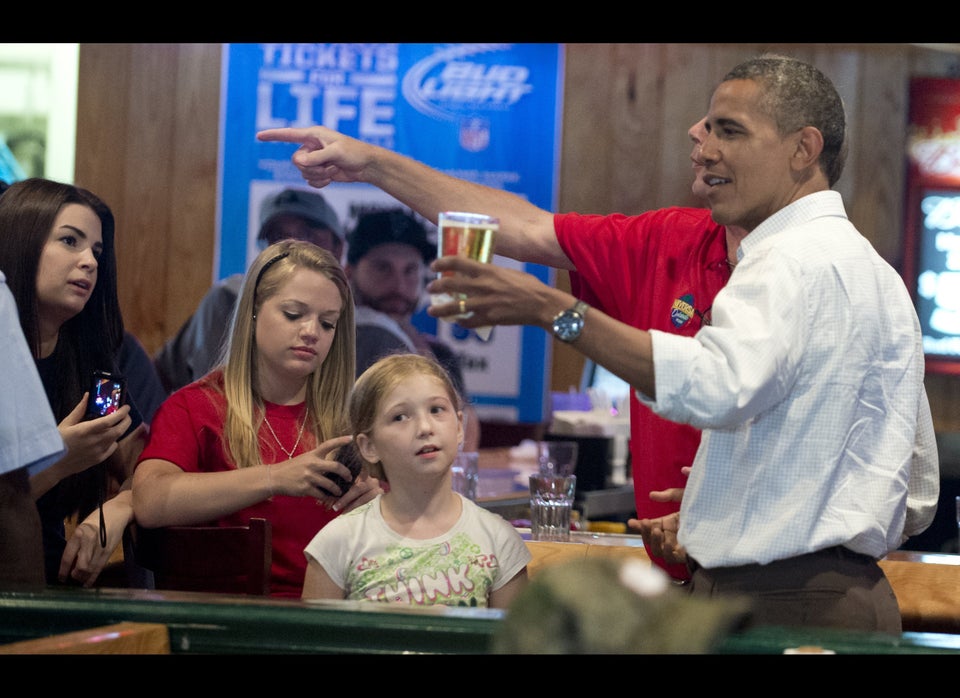 President Obama Drinking Beer
Popular in the Community