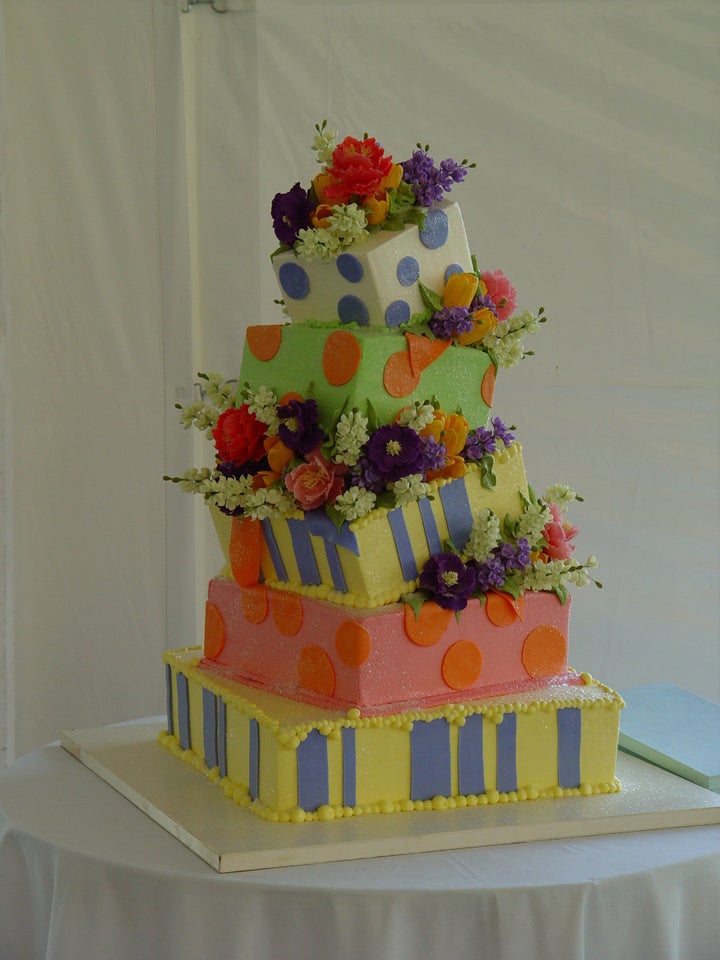 While the wedding dress (and the bride wearing it) is the focal point of the ceremony, the wedding cake can become the centerpiece of the reception because it is usually placed in a prominent position for all the guests to see. However grand or minimal your wedding cake is, it's important you like the design as well as the taste of it.

To ensure that your wedding cake makes the statement you want it to, I asked the "Queen of Cakes," Sylvia Weinstock, where a couple can find inspiration for their cake -- both inside and out. Weinstock has created masterpieces out of sugar, flour and eggs for over 20 years, and her wedding (and groom's) cakes have been served at the nuptials of celebrities, royalty and everyday brides and grooms. Here's what she had to say:

Flowers on a wedding cake is very traditional, but what other design elements do you like to see on cakes?

It doesn't have to be floral. Sometimes the bride likes the detailing from her wedding dress incorporated in the design of the cake: the embroidery or a jeweled belt incorporated in the design of the cake.

You can also get ideas from the room the reception will be held in -- the fabrics, the moldings.

When a couple meets with you, what information should they share about their wedding to help inspire the design of their wedding cake?

I like to know the décor of the room. Is it being held outdoors or indoors? What colors are they keen on? Are they serving a buffet or sit-down meal?

I also want to know what's being served. If they're having a summer luncheon, then they would want a lighter cake, something with lemon or fresh berries. For a winter dinner they may want something heavier like chocolate mousse, hazelnut, caramel -- something richer.

What from a couple's wedding will inspire your design?

The menu, the time of year the wedding will be held, whether it's a luncheon or a dinner.

A traditional wedding cake is white, but we've seen cakes in a rainbow of colors -- are there any colors couples should avoid and why?

I only use buttercream, so we avoid strong colors like black and navy because the dark colors will rub off on your tongue.

Wedding cake toppers: A do or a don't?

Cake toppers are a personal choice. Some couples will want to incorporate their parents' or grandparents' wedding cake topper. Others want it to be a pet, like a dog or cat. Sometimes a couple will bring us their photograph and pictures of what they're wearing to the wedding and we'll do hand-molded sugar portraits that they can save as a keepsake.

Groom's Cakes: A Do or Don't?

A groom's cake is a southern tradition that honors the groom in a small way. It's sometimes smaller than the bridal cake and traditionally chocolate.

As for the design, you can get very crazy, but it's really up to the bride and groom as to what they want. Usually it's something that he's interested in. We've done fishing themes, boats, sports teams, an airplane.

Should the wedding cake be dessert or complement other sweets?

I think having other dessert options is overkill. Nobody eats it.
Below, photos of some of Sylvia Weinstock's incredible wedding cake creations: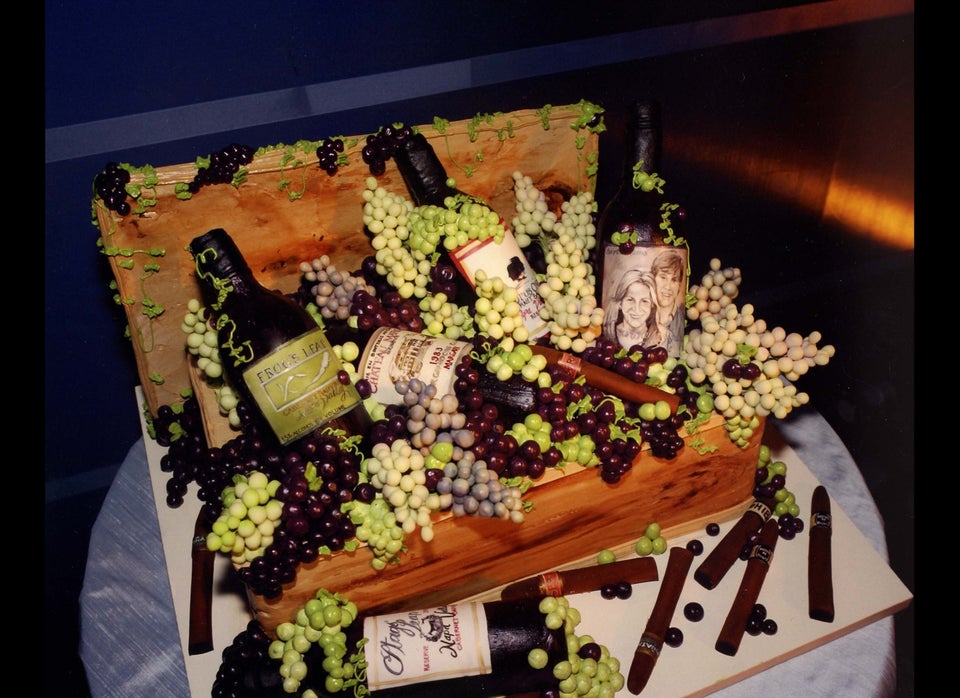 Sylvia Weinstock
Popular in the Community