These newlyweds smashed the ol' wedding cake tradition in the most festive way.
When Karen Chan married Clayton Lee on May 13 in Palm Springs, California, they decided to skip the wedding cake and replaced it with something much more fun: a piñata shaped like a wedding cake that they broke into during the reception. Watch the couple in action in the video (shot by The Quail and The Dove) below:
"We actually don't really care for cake and frankly, we felt it was a low-priority wedding item," the bride told HuffPost. "We just loved the idea of a piñata ― they are so fun! And the fact that it was a cake shape, was a small act of rebellion against the cake tradition."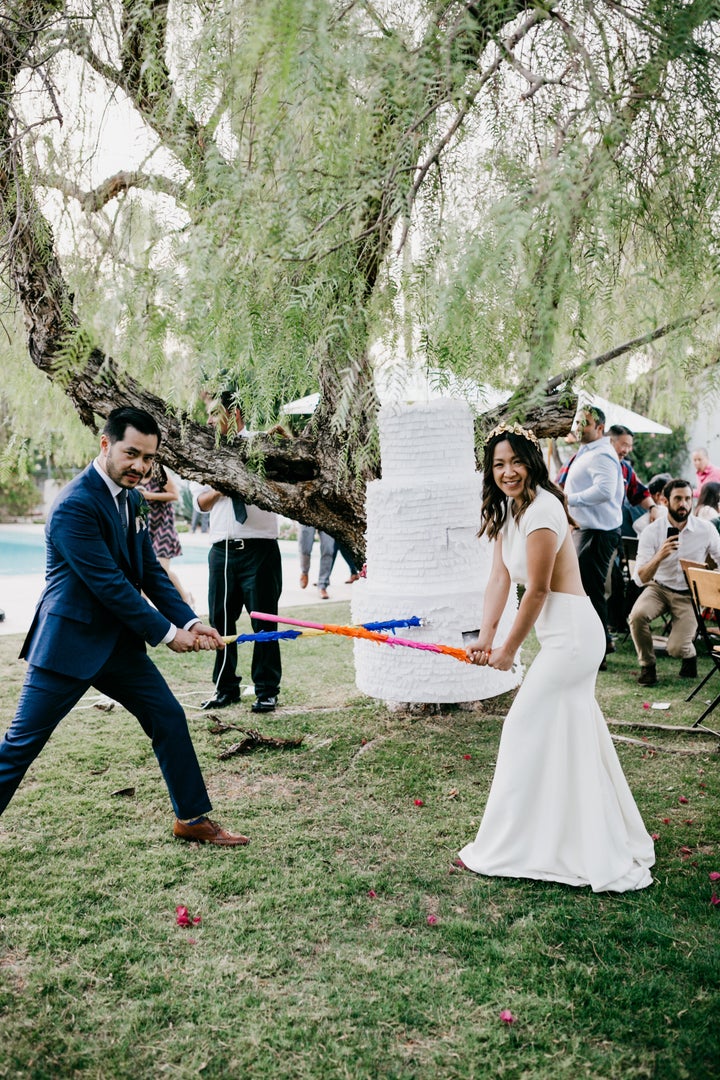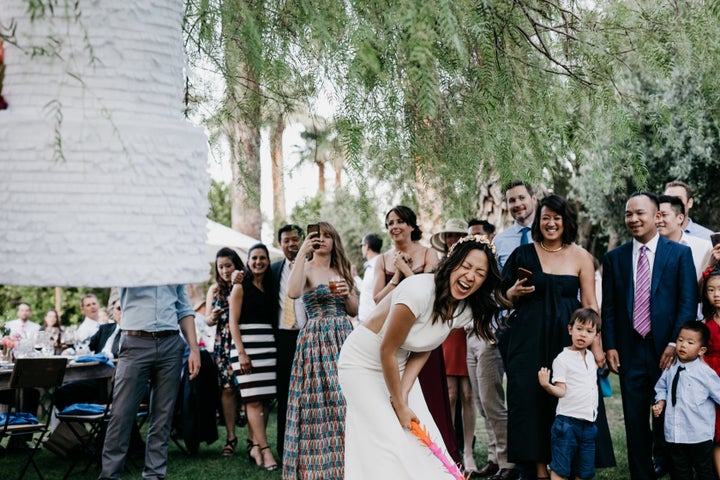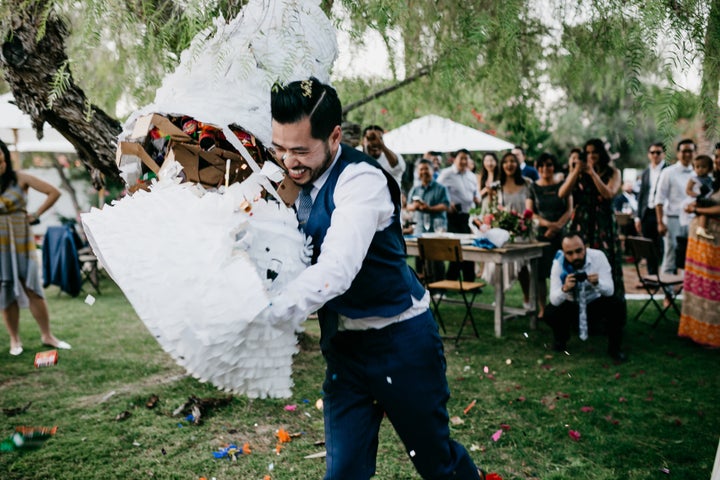 The piñata ― created by Amazing Piñatas in Los Angeles ― was filled with candy, chips, confetti poppers, bubbles, glow-in-the-dark jewelry, LED sunglasses, mustaches and other goodies.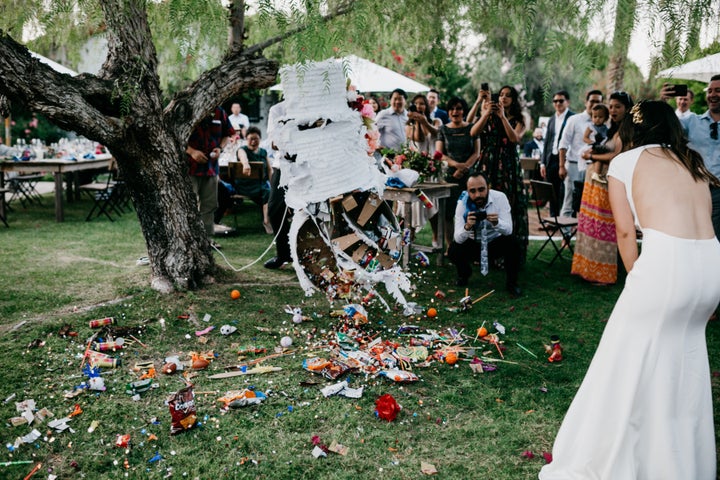 Unsurprisingly, the piñata was a huge hit with their guests.
"Everyone loved it," Karen told HuffPost. "Adults and kids alike all rushed for loot after Clay tackled the piñata."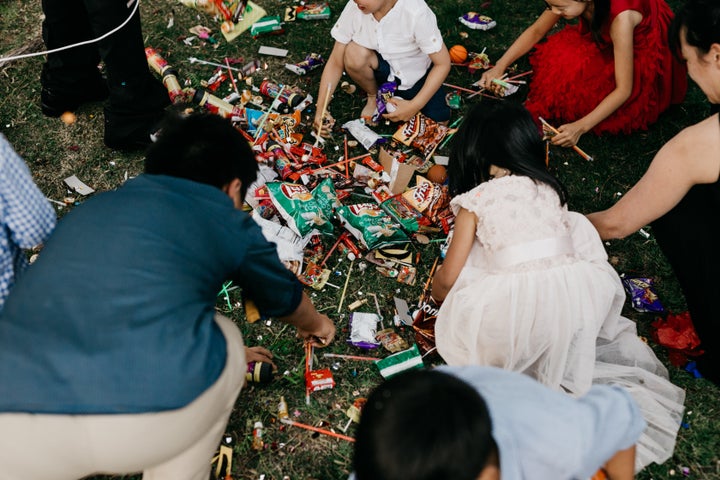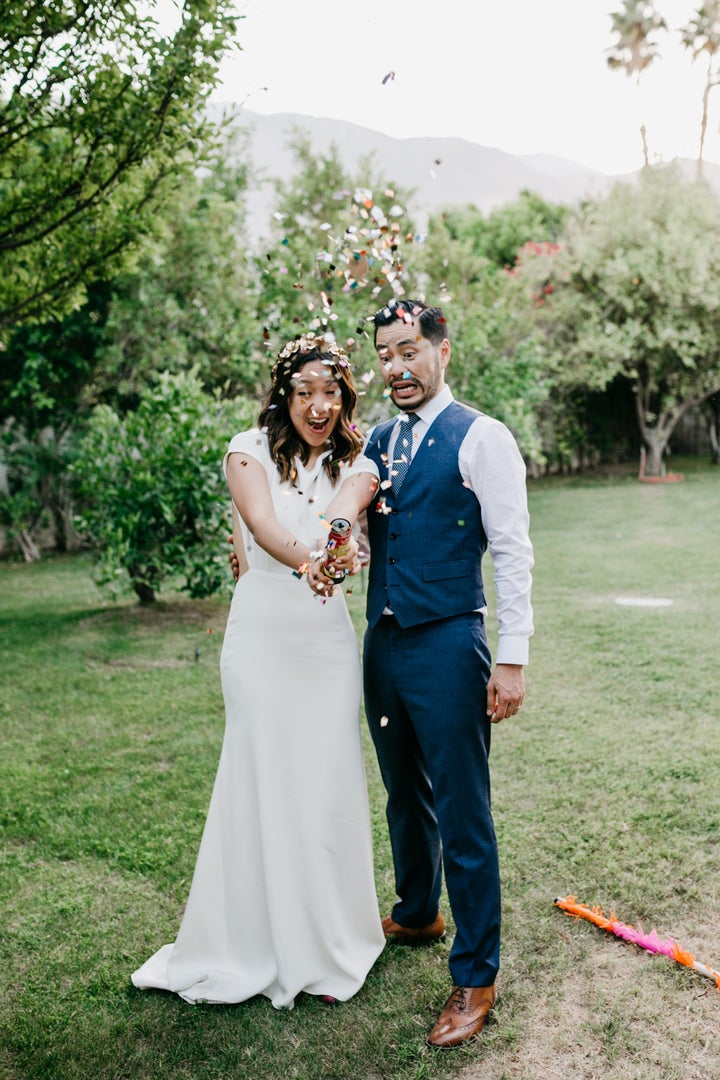 And don't worry: the couple still served fresh churros with dulce de leche so guests could get their sweet fix.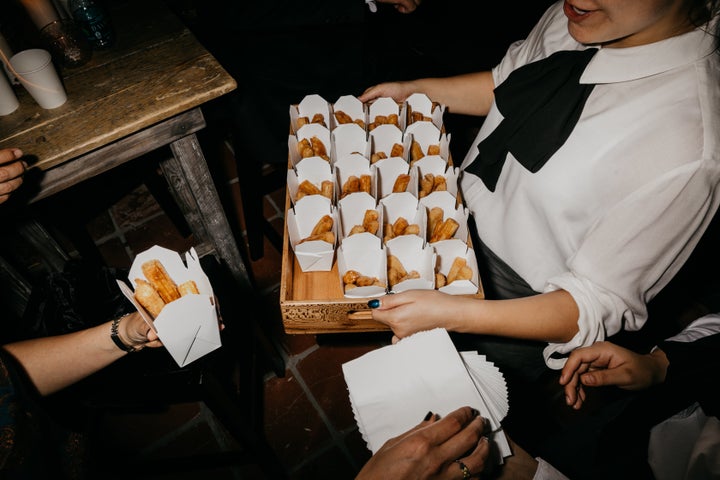 The couple first met when they were studying abroad in Shanghai in 2004. They were friends who only kept in touch occasionally after the program was over, but ended up reconnecting seven years later.
"Over the next couple years we started seeing more of each other and in the summer of 2012, began our relationship," Karen said. "We eventually got engaged in 2014 and here we are now!"