A unique wedding cake designed by Clairella Cakes is causing quite the stir on Reddit.
If read properly from bottom to top tier, the cake tells a rather adorable story of a man and woman who meet while walking their dogs and fall in love. Colorful cake, cute story... so what's the Internet's problem?
People are viewing the cake top to bottom instead, and the ridiculous interpretations have us tearing up with laughter:



Well... let's hope it at least tastes good?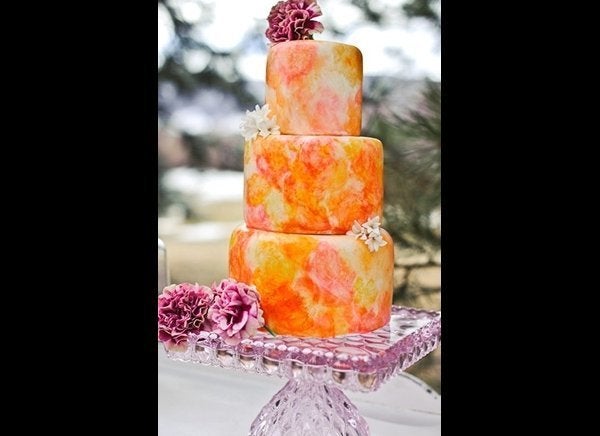 9 Showstopping Wedding Cakes