I'm going to let you in on a little secret.....I am totally obsessed with planning weddings! Ever since I was 12 years old I would read wedding magazines, blogs, books and more about how to plan the best day of your life! That being said, I'm also totally in love with New York City and think a wedding in the Big Apple would be a total dream! If you're a bride or groom navigating through wedding vendors in New York City, you've undoubtedly learned one irrefutable fact: planning a wedding is hard work.
The flower colors, the song selection, the photography style, the entree choices--it's enough to make your head spin. (And let's not even talk about the seating arrangements. If you haven't figured that one out yet, good luck.)
Amidst all the stress of wedding planning, choosing the wedding cake is probably the only decision you'll make that is unencumbered by the demands of your wedding guests. This one, finally, is all about you. (And cake samples are always a plus!)
While there are plenty of excellent wedding cake shops in New York City, below are some of my favorites and what many consider to be the three best cake shops in the city. These are not your average neighborhood spots baking up cookies and pies. They are wedding bakeries, which means they specialize in weddings and understand exactly what you are looking for as a bride or groom. As such, they are not walk-in, retail establishments and any visits must be made by appointment. Swanky, right?
Wedding Cakes in NYC: Finding The Best Slices In The City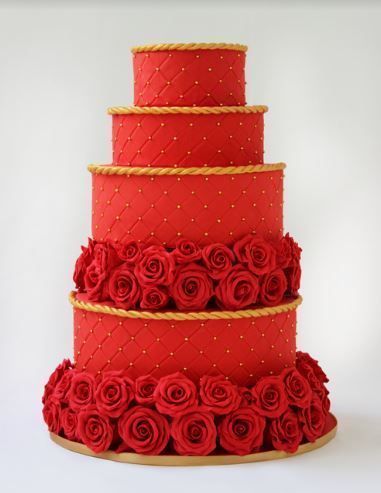 Founded by NYU graduate Carmela Tracy, this popular Fifth Avenue wedding bakery knows how to bring together cakes and couture. Their designs are clean, modern, and elegantly adorned with impeccable sugar flowers. With menu flavors like "Marie Antoinette" and "Honeymoon in Cancún," their cakes are as decadent as they are beautiful. And if you're looking for a unique take on traditional menu options, Loveletter's menu features plenty of top-shelf alcohol infusions for your guests to enjoy.
Reviewers generally agree that these are the most delicious cakes in the city, but we'll leave that to you to decide!
Prices start at $15 per slice.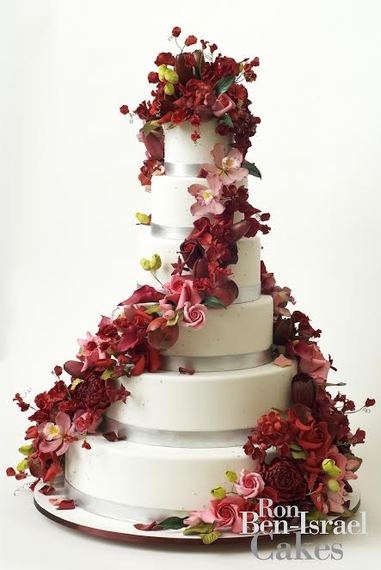 After a 15 year career as a professional dancer, Ron Ben-Israel chose to direct his creative vision to the world of wedding cakes. His cakes are known for their signature cascade of sugar flowers, and he has created enormous cakes worth $30,000 on multiple occasions. Although his wedding cakes will come at a New York price, his creative work--and A-list clientele--are celebrated the world over.
If you're looking for a certified kosher or gluten-free wedding cake, the team at Ron Ben-Israel Cakes will also be able to meet those needs. I know tons of friends and family who can't eat gluten for health reasons and I'm sure wedding guests would appreciate a kosher/gluten free dessert!
Prices start at $16 per slice.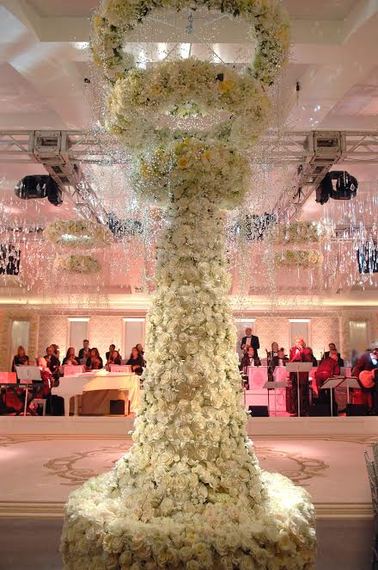 At 86 years old, Sylvia Weinstock continues her reign as New York City's queen of wedding cakes. Coming from a more traditional approach, Weinstock eschews fondant and works only with buttercream--and so care is taken to prevent her cakes from melting during the warm summer months. Her cakes have traveled all over the globe and her sugar flower creations are second to none. Some of her cakes have even stood at 12 feet tall!
If you're looking for a colossal cake smothered in sugar flowers, Sylvia Weinstock's creations will fit the bill. My mom is all about giant traditional cakes in bridal white so I'm sure she would be thrilled if I eventually worked with Sylvia!
Prices start at $17 per slice.
Where is your favorite place to find wedding cakes in NYC? Let me know in the comments and don't forget to check out my personal blog www.followmeaway.com
Related