Like it or not, it's wedding season. And while some of us feel proud watching our friends couple up (hopefully) for life, others simply roll their eyes and start the countdown to divorce.
Lucky for those in the second group, Someecards is available to help you express your cynical feelings about marriage. Send one of these biting e-cards to your newlywed friends and you'll almost certainly be kept off future wedding guest lists.
Click through the slideshow below to choose from 14 outrageous e-cards that you (probably shouldn't) send to your affianced friends and then let us know in the comments: are ANY of these wedding cards appropriate?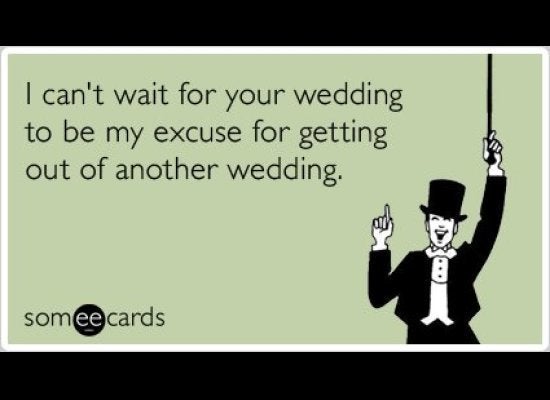 Outrageous Cards For Newlyweds