When it comes to wedding décor and design, it's really easy to get bogged down by all the details. If you really wanted to go crazy, you could design every detail, from the drapes in the room all the way down to the salt and pepper shakers on your dining table. If you have the time and budget, that's great, but for those of you planning your nuptials on a budget and wanting to get the most bang for your buck, then consider your chairs.
Lots of venues have "the chairs" that come with the space, but they are often made for comfort during long meetings rather than aesthetics. So rather than settling for the stale old hotel chair, perhaps you should consider upgrading to designer chairs to complete your wedding look. Forget spending all the money it costs to carpet the room and spend it on the chairs instead. As guests enter the room, they'll take in the overall ambiance and see the table décor, which of course includes linens and chairs, and never even think to look down.
These days, there are tons of chair options out there, but below you will find some of the most popular wedding chair designs trending right now, along with a wide range of price points.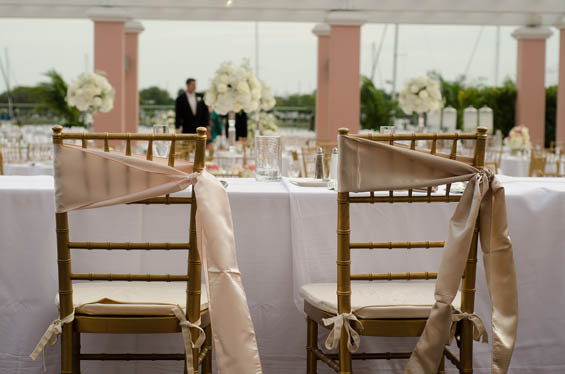 Photo by Lisa Otto Photography via My Hotel Wedding
Chiavari Chairs
Chiavari chairs come in every combination that you can imagine, as the wood can be custom painted and the chair pad can always be switched out to the color and fabric of your choice. If you're going for a non-traditional combo, you may need to call around, but white, black and mahogany are all easy to find. Price: $5 to $12 a chair depending on your location and the combination of wood and pillow coverings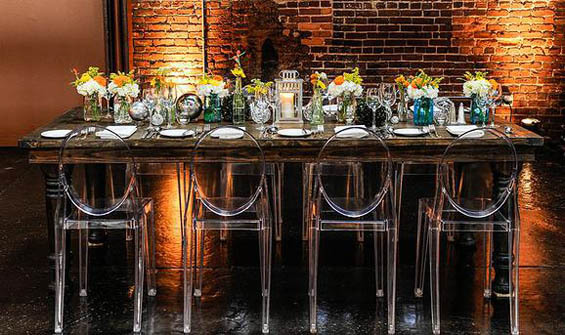 Photo by PWP Studio via Sweet Seats
Ghost Chairs
Ghost chairs are the perfect choice for a modern wedding. They can sometimes take up more room at the table, so make sure you leave plenty of room in between each seat. Price: $12 to $15 a chair depending on your location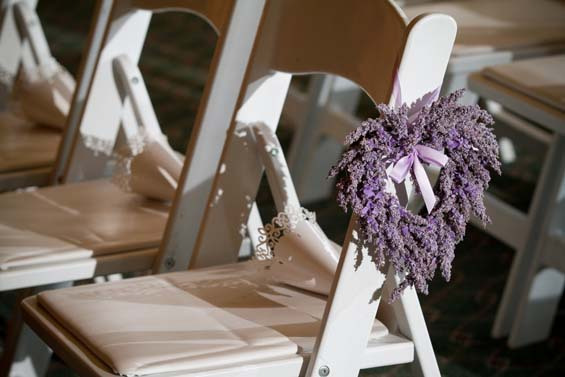 Photo by Paul Rutherford via My Hotel Wedding
Wood Folding Chairs
Many venues include complimentary garden folding chairs for your outdoor ceremony. They're clean, simple and will match any color you chose, and they can also save you some money. In our opinion, these are best for outdoor ceremonies or receptions. They also come in mahogany, light wood and black. Price: $3 to $6 a chair depending on your location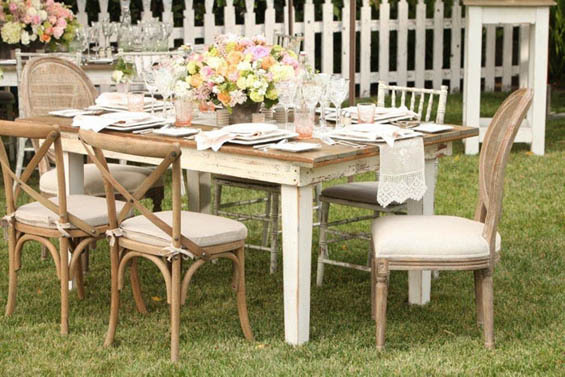 Photo by Tom Hinckley via BizBash
Vineyard Chairs
Vineyard chairs are the perfect choice for a wedding with a rustic, outdoor or elegant farmyard theme. They tend to come in natural rustic woods with a cream or sometimes white cushion. Prices: $12 to $15 a chair depending on your location.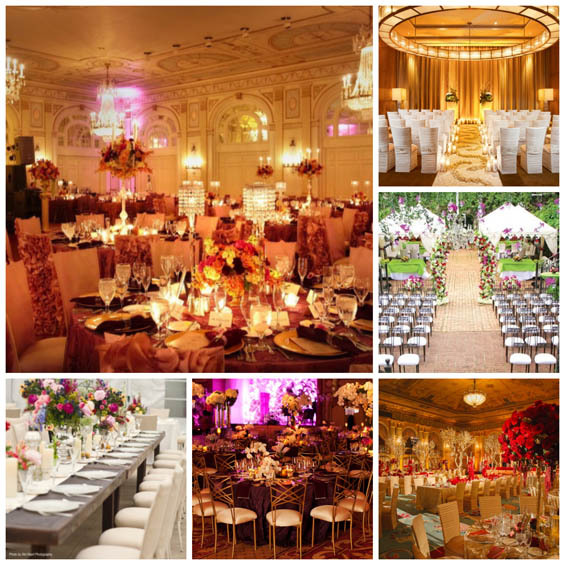 Photos via Chameleon Chairs
Chameleon Chairs
Chameleon chairs have been the popular luxurious wedding chair choice in the industry for a few years now. Like chiavari chairs, the options and combinations are endless, with different choices of fabric for the seats and iron, padded or metal designs for the back. This comfortably plush chair will definitely take the elegance factor to the next level for your wedding. Although it's pricier, you are getting a much more substantial and customized chair. Price: $10 to $30 a chair depending on your location and your chair design.
Related