There was a zombie gathering in London Tuesday, but it wasn't to feast on human brains -- it was to celebrate a wedding!
UK couple Jennifer Jones and Rob Blackmore got married in a zombie-themed wedding, complete with full zombie makeup and costumes for the couple and their guests, special "zombie-fied" vows and a brain-shaped cake, the Mirror reported Wednesday.
Jones and Blackmore won the "nightmare" wedding from video game company Deep Silver, which held a contest back in January to award one couple a free zombie wedding and Caribbean honeymoon in honor of their new game, Dead Island Riptide. Contestants posted videos on the Dead Island Riptide Facebook page explaining why they'd be the most deserving of a zombie wedding, and Deep Silver chose Jones and Blackmore as the winners earlier this month.
Blackmore told the Mirror that he has been a zombie fan since he was a kid, and Jones said that "everyday is like Halloween" for her.
"We wanted to get married on Halloween anyway so it was always going to be a spooky, creepy, weird wedding," Jones said.
During the ceremony, Jones wore a black dress and vowed to take Blackmore as her "undead husband." Blackmore growled that he took Jones "to grab and to hold, for brains and for no brains, for shuffling and for crawling." At the reception, guests enjoyed music by Mariachi Mexteca, and the reception room was decorated in a zombie-Caribbean theme.
Watch the video above for more on the wedding, and click here to watch highlights from the wedding.
Another zombie-crazed couple took inspiration from their favorite flesh-eating creatures for their engagement photos. Click through the slideshow below to see how they staged a zombie attack for the shoot in August 2011.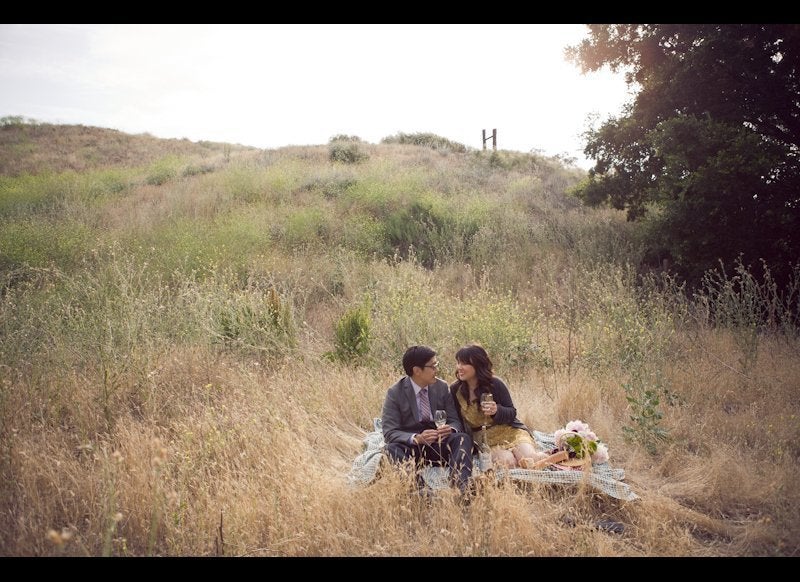 Engagement Photo Shoot Turned Zombie Attack
Related