We've recently shared stories of newlyweds who criticized wedding guests that didn't give a big enough cash gift to cover the cost of the wedding. But here's a couple who, instead of asking for cash after the wedding, is urging friends and supporters to donate before they've said "I do."
Californians Cesar Hernandez-Topete and Miguel Munoz created an account on GoFundMe.com, a website that allows users to solicit donations, last week to raise $2,500 for their upcoming nuptials, NBC Los Angeles reported Tuesday. On their GoFundMe page, the couple explained that they met four years ago and became domestic partners in July 2012. After Proposition 8 was overturned earlier this month, they got a marriage license and now have 90 days to get married.
"Miguel and I are currently in the process of adopting a child and it is definitely something we have been wanting for a very long time. Now we have two things on our plates: a wedding and an adoption," Hernandez-Topete said in a video posted to their GoFundMe account. "We're using technology to make you a part of our special day."
Although they will accept any amount, the couple will send free treats from Cake Pops and Company in exchange for donations of $25 or more. They have raised $415 so far, and a photographer and officiant both commented on the GoFundMe page that they would like to participate in their Big Day.
We asked international event planner and HuffPost blogger Sharon Sacks if it was poor etiquette for Munoz and Hernandez-Topete to solicit donations for their wedding. She said that for both gay and straight couples, "crowdfunding" a wedding turns what really is a private affair into something that may be "inappropriate."
"There are many ways to have a wonderful celebration; cost should not be the factor. Love and shared values are most important. If your budget doesn't allow for an elaborate celebration, the important thing is to surround yourself with loved ones and friends," Sacks wrote in an email to HuffPost. "A low-key cocktail or buffet luncheon or even a dessert buffet could be the way to cut back on costs and create a beautiful backdrop for the perfect celebration."
What do you think, readers? Is it in poor taste to ask others to help pay for your wedding, or do Munoz and Hernandez-Topete have the right idea? Sound off in the comments below.
Check out money-saving tips from wedding experts in the slideshow below.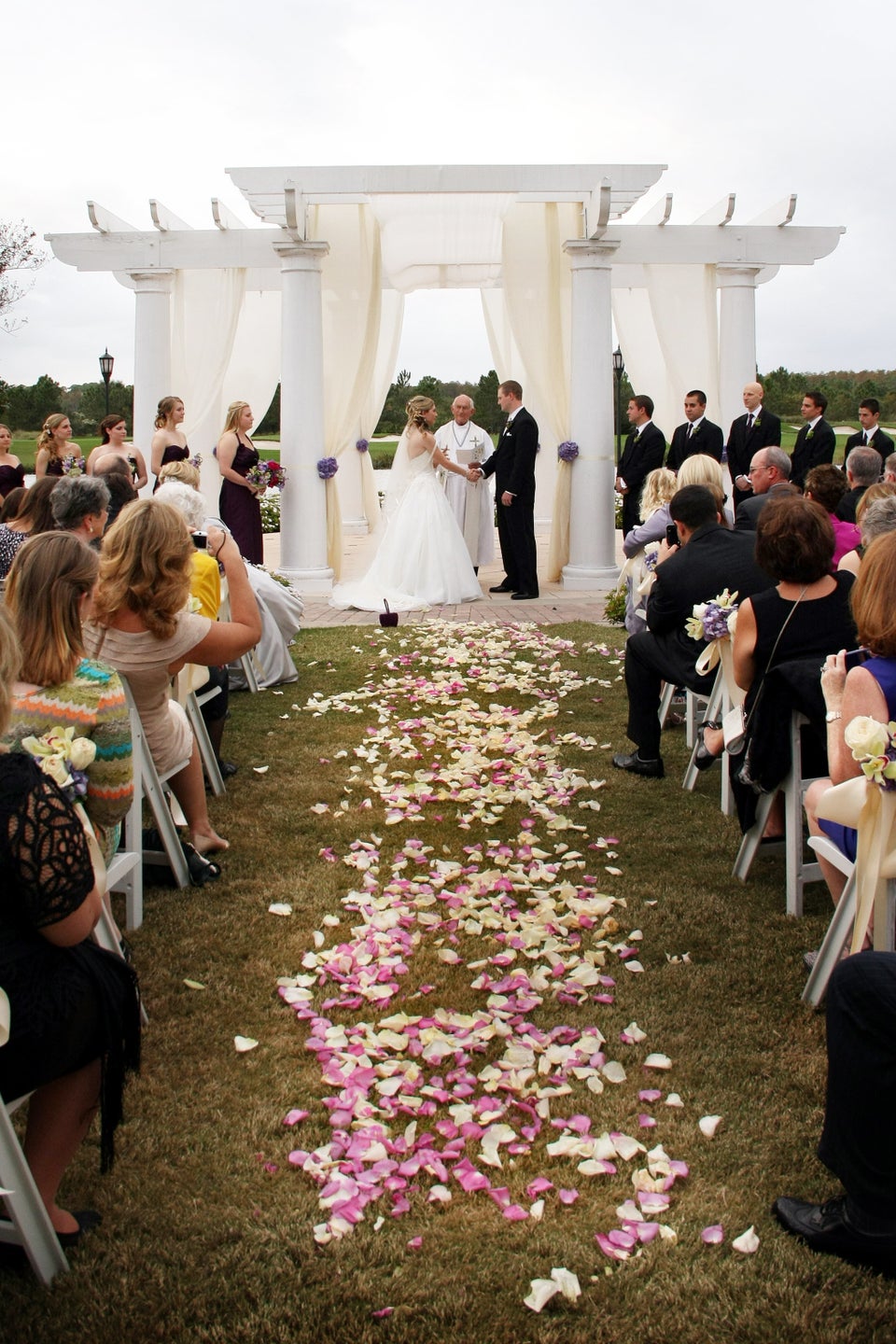 Best Ways To Save On Your Wedding Budget
Popular in the Community