Bride Nicole Kuchenbecker had always dreamt of surprising her guests with a choreographed dance on her wedding day. Groom Kyle Kuchenbecker, on the other hand, has spent his life avoiding the dance floor at all costs.
"Nobody -- not even Kyle's family -- knew about this dance except for my parents," Nicole told The Huffington Post. "So when we came out on the dance floor, they went crazy. They have never seen Kyle dance before! Kyle said he wanted to do this dance because of how much he loves me, and knew it would mean a lot to me. Little did he know how much fun he would have."
The best part of the performance, though, comes around the 2:08 mark when the bride's dad takes center stage.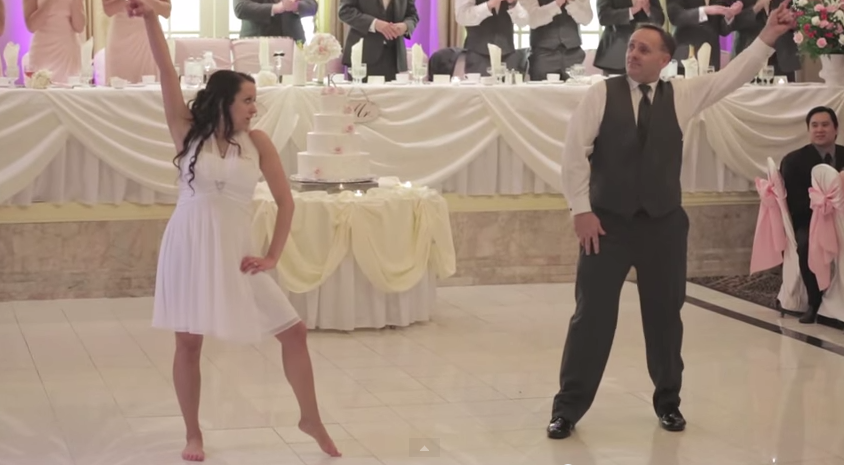 Credit: JKS Productions
"When I was on the poms team in high school, we always had a father-daughter dance, so my dad is used to dancing with me," the bride told HuffPost.
The routine was choreographed by the bride, who has been dancing since age 3, and Kailey Purpur of DeForest Dance Academy in Elmhurst, Illinois.
"I loved seeing how excited everyone around us was and it gave me even more adrenaline during the dance," she said. "That was Kyle's first time performing so he was a little nervous. But he was excited to show everyone what he could do. He was really proud of himself, and I was so proud of him."
Watch the couple's super fun performance in the video above.