Choosing a wedding date is one of the most important planning decisions that you'll have to make as a couple — it will impact every other aspect of your big day. You may have an idea of where you envision yourself walking down the aisle or what you want your cake to look like, but until you decide when you'd like to get married, you can't commit to anything. You might be asking yourself, "How do I pick a date that works for everyone and is still special to me?" or "Where do I even start?"
For every couple, the process is completely unique and that's part of what makes your wedding date so special to you. I hope that by sharing some planner insight — as well as my experience as a real bride — I can help you find the perfect time to say "I do."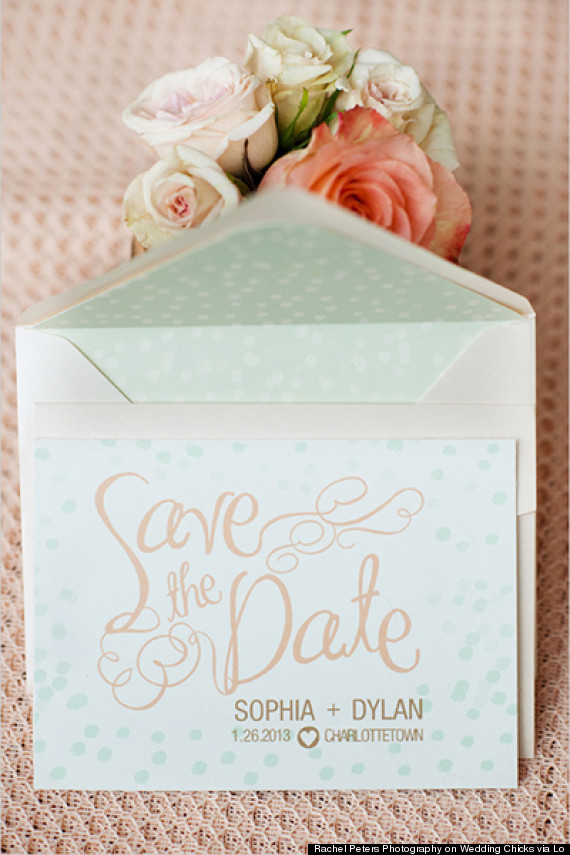 Step #1: Take the weather into account.
The basics: The most popular months to get married are June, September, and October and it's no surprise why -- the weather is absolutely beautiful in early summer and fall. In general, you can plan for weather based on past records and standards, but always remember to continue to track it throughout your planning process as well.
I've planned weddings where we've encountered some unseasonably strange weather -- those of you who live in California remember that December/January heat wave we had! -- and the best way to deal with it is to add some cushion in your wedding budget for items like throws or fans. Think about your guests and their comfort level.
My take: I love every season for its unique beauty, but I knew that I didn't want to wear a wedding dress in mid-summer and that there was no way I could get my fiancé Jesse to wear a suit in 100 degree weather! So, we peeled back the layers of each season and ended up with spring. The weather won't be too warm and everything is so lush and pretty during that time of year.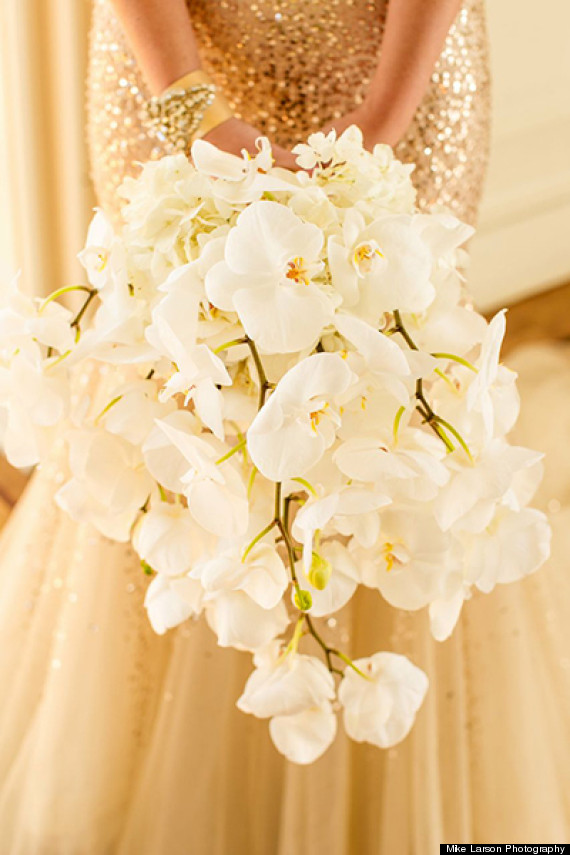 Step #2: Consider all the factors of an off-season date.
The basics: Getting married in January or March might help cut your rental venue fee down but you have to be prepared to make sacrifices in other areas. For example, let's say that peonies are your absolute favorite flower and you can't imagine having a bouquet with anything else. Depending on the time of year, it may be hard (if not impossible) for your florist to find them at a price that fits your budget. (In general, off-season flowers are incredibly expensive.)
The same concept applies for Friday vs. Saturday weddings. Although a venue might be able to give you a break on their minimums for a Friday reception, be aware that the rest of your wedding vendors might not be able to.
My take: Since I'm getting married in the springtime, I am willing to spend a little extra on guest comforts such as throws, extra heaters, or a hot chocolate station. Bonus: Those amenities can serve double-duty as personalized guest favors or interactive activities throughout my wedding day.
Step #3: Lead the date selection process by creating a list of what you envision for your wedding day.
The basics: Imagine that your wedding day has finally arrived -- what do you see? A lush rose garden as the backdrop for your ceremony? Vineyards dripping with grapes ready for harvest? Snow-covered mountaintops? By narrowing down your potential wedding date to one season (or two), you can cut down your options in half.
My take: This is where the girly side of me comes into play! Jesse loves fields and greenery -- he's Irish, so it's in his blood -- and I'm a total flower girl. As much as I love November and December, I knew that flowers would be slim pickings during those months. So for me, it came down to wanting to create a beautifully lush setting for the entire day, ideally in a field in the middle of nowhere.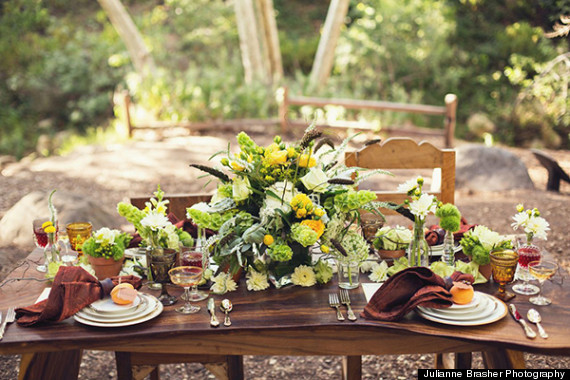 Step #4: Think twice before getting married on a major holiday.
The basics: In addition to Christmas, Valentine's Day and New Year's Eve, you may also want to reconsider tying the knot on religious holidays, event weekends (depending on your location), major sporting events, Father's Day and other holidays of this nature, and September 11th.
Although holiday weddings can be super fun and festive, your wedding date is something you want to celebrate for years to come because of the meaning behind it -- not because it was also New Year's Eve. Another thing to keep in mind is the significant costs that are associated with holidays weddings. For example, the price of roses during Valentine's Day is unbelievable, so having them at your big day could really put a dent in your overall budget.
But perhaps the biggest factor to consider is your guests. As much as they love you, do they really want to spend a major holiday celebrating you instead of being able to celebrate them? Yes, your wedding is about the two of you, but you also want to make it an event that your guests are excited about and can afford to attend. Hotels, flights and car rentals can all get very expensive, especially during a holiday weekend.
My take: Once we narrowed it down to springtime, Jesse and I had to decide whether we would get married in March, April or May. March is St. Patrick's Day, and as much as I love a good themed party, I don't see myself having a St. Patrick's Day wedding. May is Jesse's birthday month, so that was out! April it is.
Step #5: Focus on what you want your wedding day to be and how to portray that in a date.
The basics: At this stage, you should have your potential dates narrowed down to a month or two and this is where it gets fun! Within the months that made it to the final round, are there any dates that are meaningful to you as a couple or as individuals? Do you want to honor a family member who is no longer alive by getting married on their birthday or anniversary? Are there any dates you want to avoid?
My take: For this step, I started by asking Jesse if there were any dates in April that were special to him individually since we couldn't think of any for the two of us. (We started dating in March and we got engaged in January, and those are both already out.) He couldn't come up with anything, so I asked him what he thought about getting married on my grandparents' wedding anniversary, which is April 30th. They've been married for over 50 years now and have taught us how to love and enjoy life, so it seemed fitting that we could honor them. We both agreed that our wedding should take place on that day.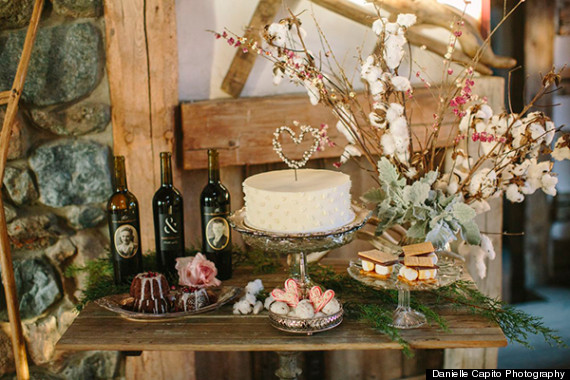 Step #6: Give yourself plenty of time and don't rush it!
The basics: I have planned full weddings in just a few months and we've all seen how weddings can be pulled together within weeks on TV. However, what you might not be aware of is the cost that it takes to ensure that a big celebration can be executed quickly.
When a bride reaches out to me and asks if we can plan her big day in a short amount of time, I always tell her that anything is possible, but there might be areas that she will have to sacrifice. For example, a custom wedding gown can take over a year to create, depending on what you want. Also, your custom logoed favors, centerpieces or invitations may not end up exactly how you had planned.
The moral of the story is to make sure you give yourself enough time to plan for the things that are truly important to you, whether it's incorporating lace from your mom's dress to use in your own gown or getting hand-crafted favors from your favorite travel destination.
My take: Being a wedding planner, my life is scheduled WAY in advance -- I already have events booked for early 2015 -- so I knew I needed to pick a date with enough time to really block everything out, especially if I want to be able to go on a honeymoon. Jesse and I knew that we would be looking at late 2015 to early 2016 for our wedding. This will give us plenty of time to bring in a number of custom details and let my creativity completely take over!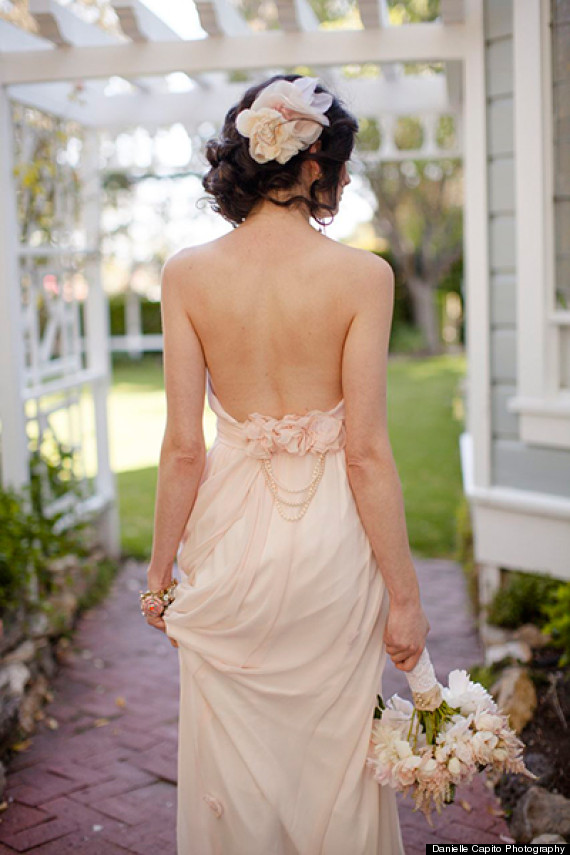 Step #7: Think about other aspects of your wedding and how they will all play out.
The basics: Now, depending on what other aspects of your wedding are important, you might want to keep an open mind to a few dates. What if your dream venue is booked or your favorite photographer is out of town? Better yet, what about the important people in your family? You will want to make sure they can attend!
My date: I wanted to make sure we had my grandparents' blessing, so the first thing we did was call them to ask if we could honor them by getting married on their wedding date. Of course they said yes and they were so thrilled! Next on the list was letting immediate family know. Since the date is so far out, we aren't officially announcing it with save-the-dates or an engagement party just yet, but more so, being respectful of them in letting them know that we do have a plan.
Tell us: What's your wedding date?
Support HuffPost
A No-B.S. Guide To Life
Related
Before You Go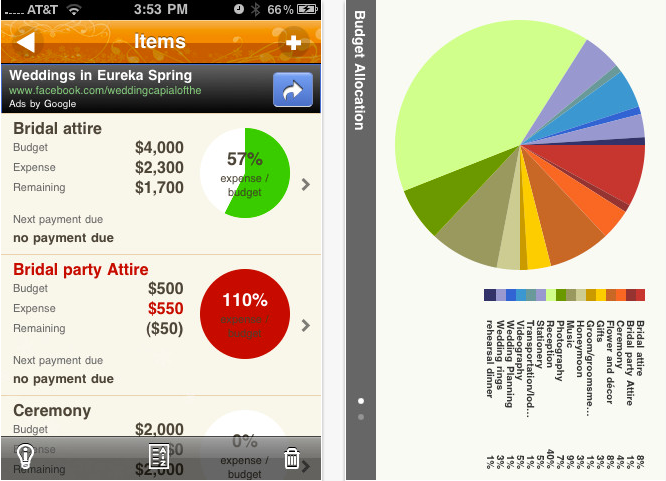 Apps For Less Stressful Wedding Planning
Popular in the Community