Bride Hayley Fox planned her wedding day around one "mane" event -- a visit to the horse sanctuary where she volunteers.
Before Hayley tied the knot on March 5 in Queenscliff, Victoria, Australia, she stopped at Winged Horse Equine Welfare Inc. for a big day photo shoot with a beloved rescue named Keanu.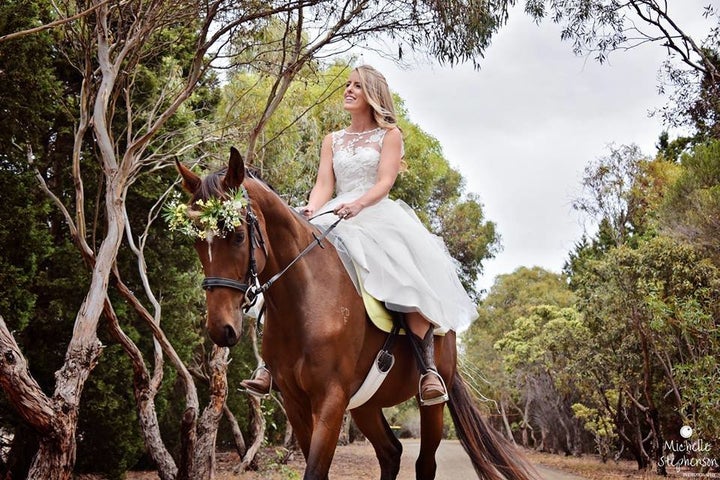 "Almost everything about my wedding day was planned around riding a Winged Horse, including the designing of my dress to make sure it was was riding-appropriate!" the bride told The Huffington Post. "One particular dress fitting involved me throwing a leg over a chair to make sure I could still ride."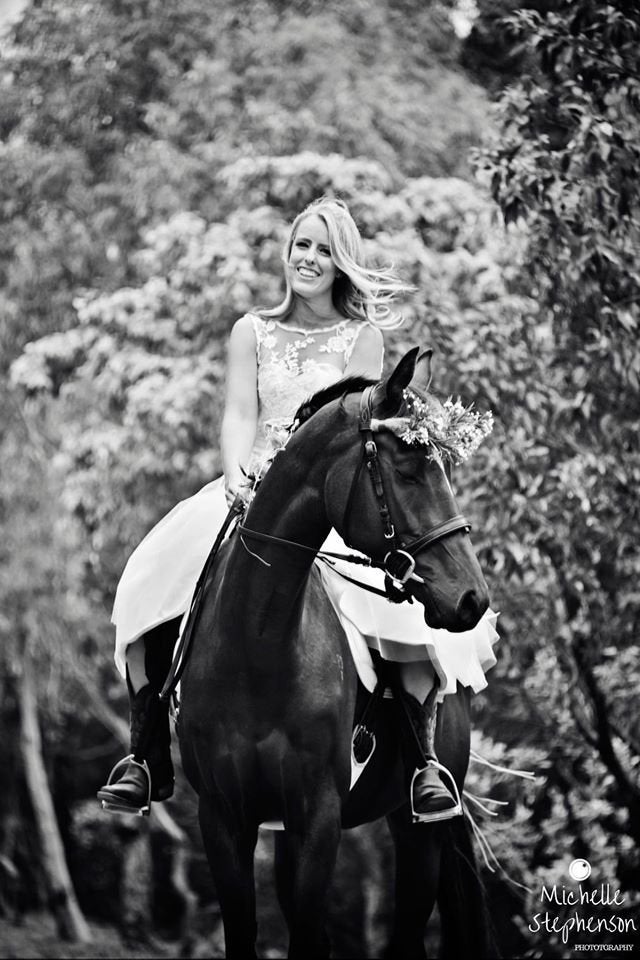 Over the last year, Hayley has developed a close connection with Keanu and another horse named Zeus.
"Hayley and the horses absolutely have a special bond since she's watched [Keanu] from being a horse that was obviously neglected to one that's glowing now," sanctuary owner Carolyn Bischof told the Geelong Advertiser.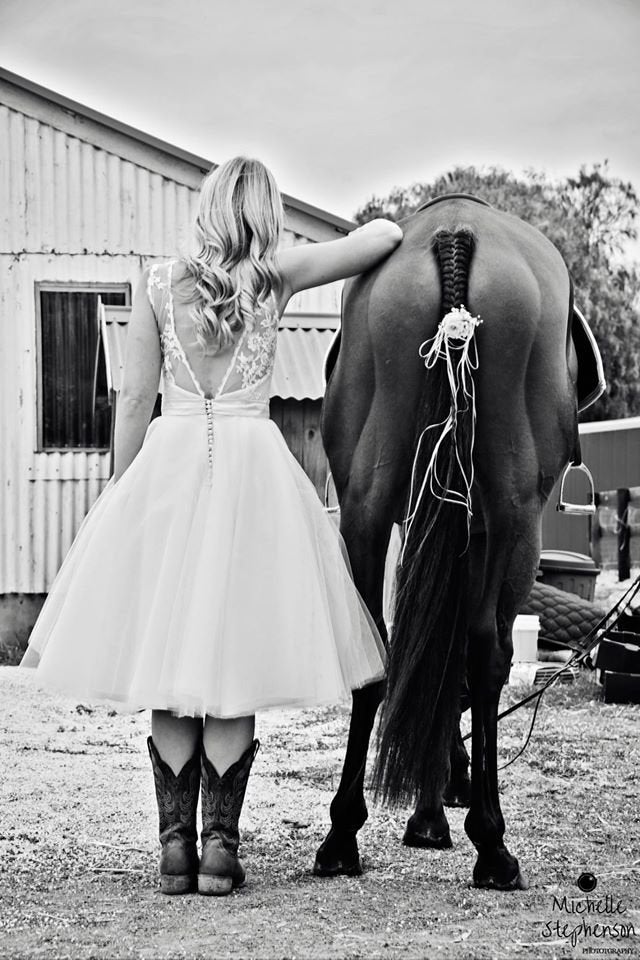 The first time Hayley met Zeus and Keanu, neither horse could hold up a rug due to their weakened condition.
"I walked over to see both horses and had a silent cry with them, apologizing for the fact that any human could do this to such beautiful boys," she recalled to HuffPost. "I felt sad due to their state, but there was something in both of their eyes which told me they were going to be OK."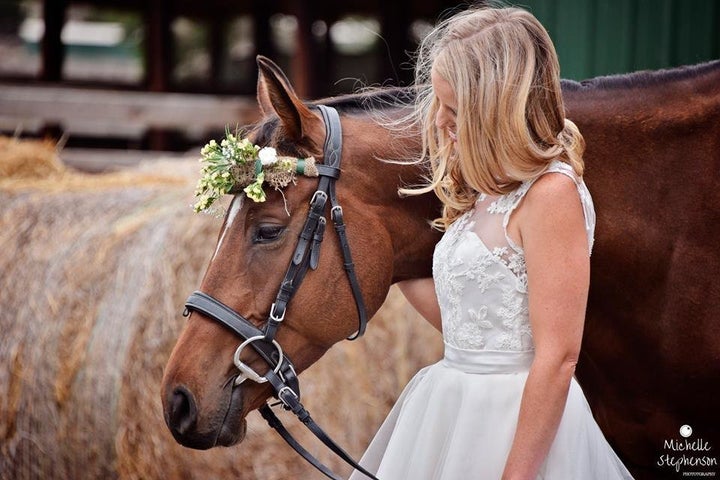 The bride said it was "never a question in her mind" whether Keanu would be a part of her special day. It was a no brainer.
"The drive down to Winged [that day], I had your normal wedding jitters, however once I saw this beautiful boy, I immediately felt calm," Hayley said. "This boy was my rock. He centered me and took me out of the wedding craziness!"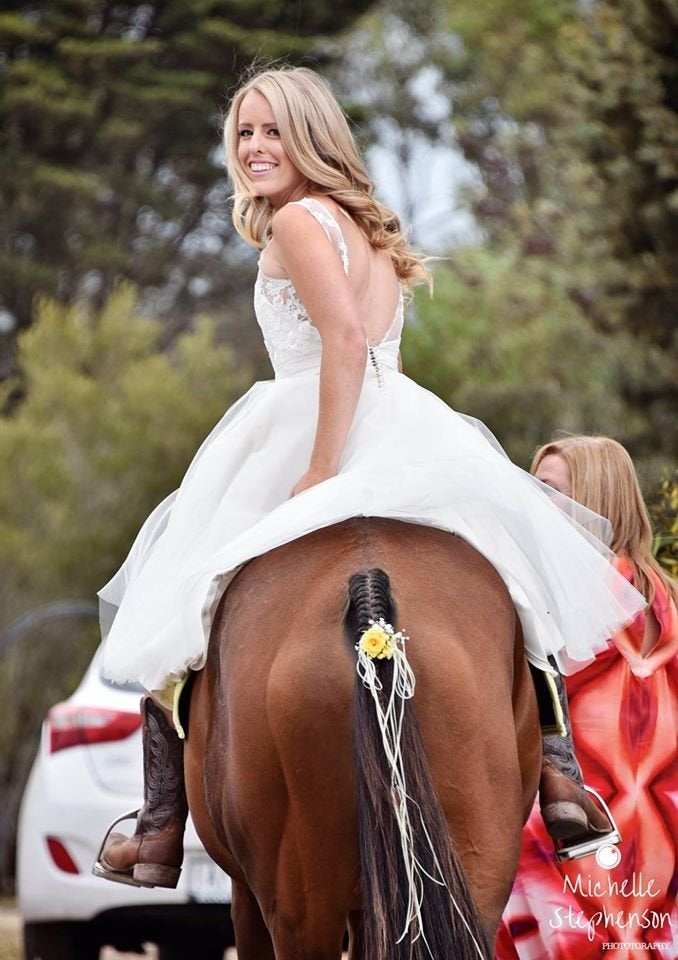 Afterwards, Hayley headed off to say her "I dos" to her husband Craig, followed by a reception held in the stables at Suma Park.
"I knew this [location] was every horse lover's dream, right down to the gorgeous heavy stall doors, the dirt floor and the beautiful barn roof," she said. "The Friday before the wedding, my bridesmaids DIY'd the stable, hanging saddles on the doors and scattering beautiful jars full of bush roses and beautiful flowers. Our wedding had horse flair from start to finish!"