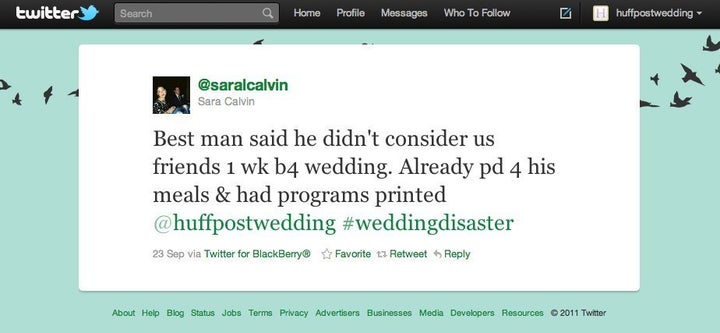 "Plan for the worst, hope for the best" is not necessarily a phrase you want to think about in relation to your wedding day. But sometimes, you've got to.
That's because unexpected horrors happen at weddings all the time--a torn dress, a missing bouquet, a drunken speech from your father-in-law. So when we asked our Twitter followers about their wedding day disasters (#weddingdisaster), we knew we'd uncover some real treasures. We just didn't know how bad the Big Day could really be for some of you.
Click through the slideshow below to see readers' top 15 wedding disaster stories, then share your own nuptial "fails" by adding a slide.