Would you wear a wedding dress grown from fungus? One bride protested the excess of single-use wedding dresses by growing her own gown for $40 in a few weeks.
Erin Smith was a graduate student in New York University's Interactive Telecommunications Program when she started the dress as a project for her thesis last year. Wedding dresses, she told The Huffington Post, are "prime examples of single-use objects that are really energy-intensive."
She decided she would grow her own for her August wedding in Vermont.
(Story continues below)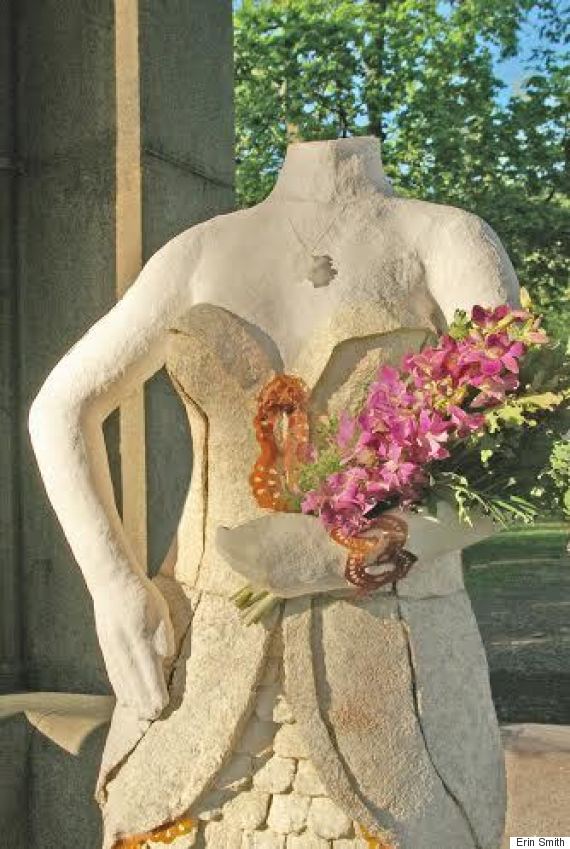 So, how did it come together?
Ecovative Design supplied a $40 bag of agricultural waste inoculated with mushroom spores, from which Smith grew thin sheets of mycelium, the thin fibers that hold mushrooms together.
Next, she wrapped the sheets around a custom dress form, where they kept growing to knit up the seams of the mushroom-white garment.
The finished product was 1/8th of an inch thick, and rigid like cardboard, since the Ecovative mix is designed for growing packaging.
Smith planned to wear her stiff dress down the aisle, to the consternation of her mother. "She rolled her eyes," Smith recalled. "But it wasn't so far out of the realm of the kinds of things I do. She wasn't terribly surprised."
But, to her mom's relief, the dress wasn't ready in time for the wedding; Smith got married in a thrift store gown instead.
Still, the concept of a grow-your-own dress appeals to Smith.
"I like the image that maybe you change into something else for dancing, and you could literally tear the dress apart and put it in your garden, and it would literally keep growing with you," she said. "There's something kind of of lovely about that."
Now working as a freelance designer, Smith says she hopes to develop a thinner and more flexible mycelium product that's better suited for growing clothing.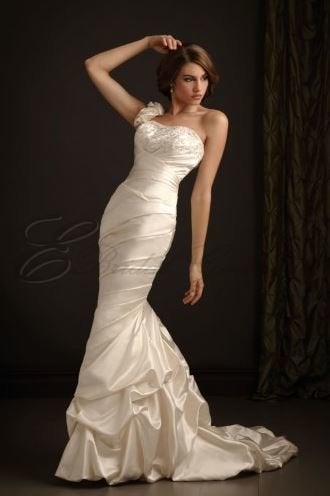 Wedding Dresses Under $500