Firefighter Kyle Parry and his fiancée Stephanie Hoekstra had been planning their wedding for Sept. 10 in Galveston, Texas. But after Hurricane Harvey floodwaters ravaged parts of Texas, including Parry's home in Lumberton, the nuptials had to be postponed.
And though Parry lost almost everything he owned, the one thing that somehow weathered the storm was Hoekstra's wedding gown.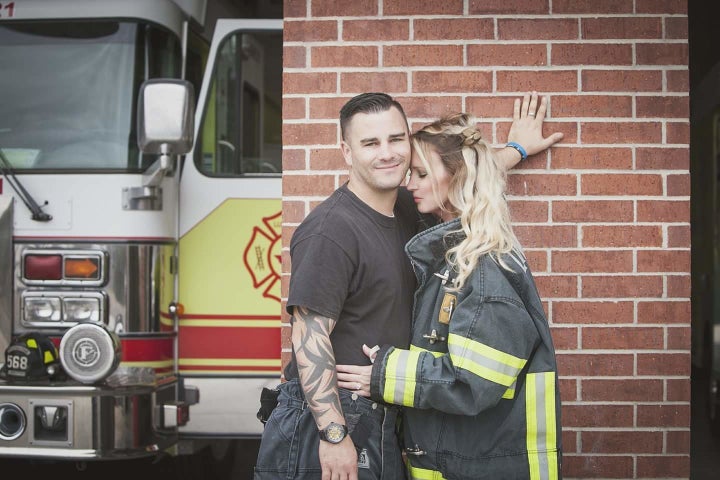 On August 28, Parry ― who has spent the last several weeks tirelessly rescuing local people from their homes ― grabbed his dogs and evacuated, moving Hoekstra's wedding dress to the top shelf of the closet in his spare bedroom before he left. When he returned several days later, his house and almost everything inside it was destroyed.
"I got out of the boat and I am neck-deep in water, I open the door of my house and I know it's a complete loss," he told CNN.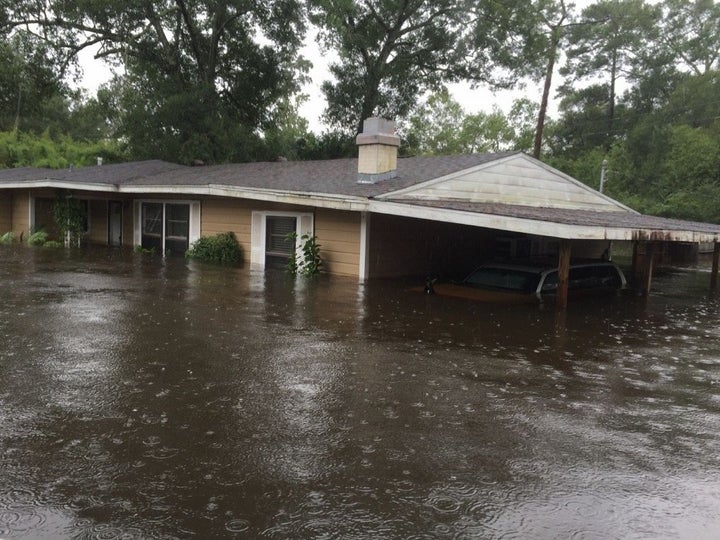 In a Facebook Live video filmed on August 31, Parry went room to room surveying the damage with a fellow relief worker. When he opened the door to the closet with the wedding dress, he saw it hanging a few inches above the water, still dry.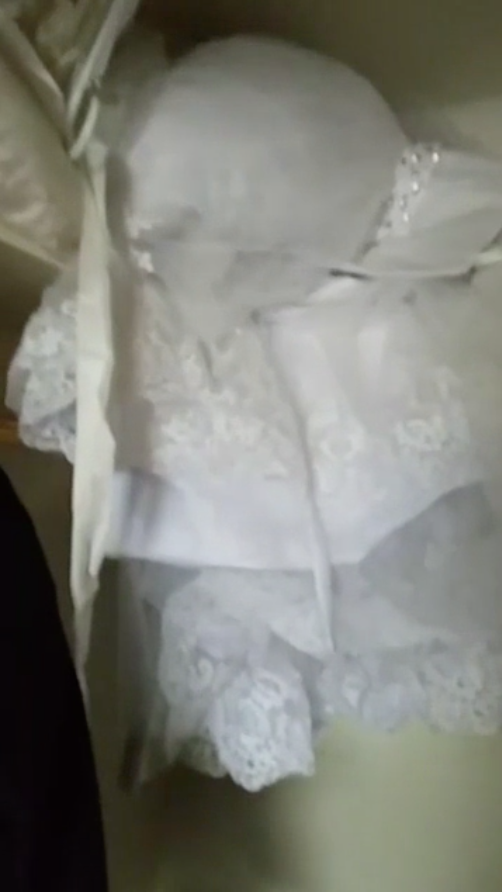 "I was a bit in shock, honestly," Hoekstra, who lives in Ontario, Canada with her two kids, told HuffPost. "I was thrilled. I loved the dress and looked for it for a while before choosing, but it was more of a sign of hope to me. I was a bit numb with everything that had been happening so it was hard to grab my emotions."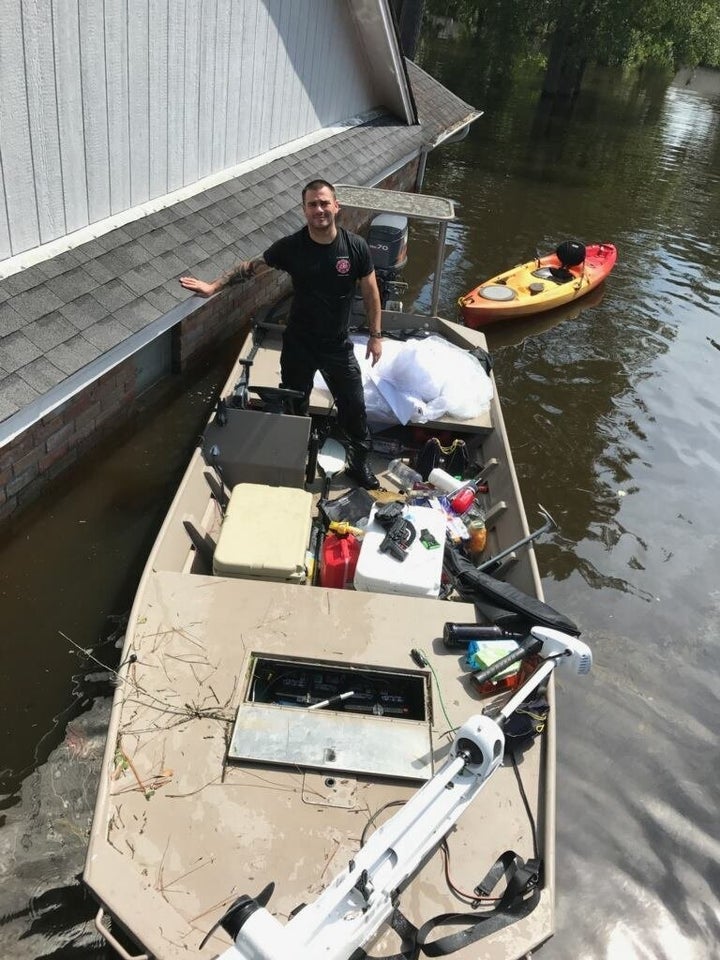 "The dress was just a silver lining, knowing that our day is supposed to happen, someday, sometime," she added.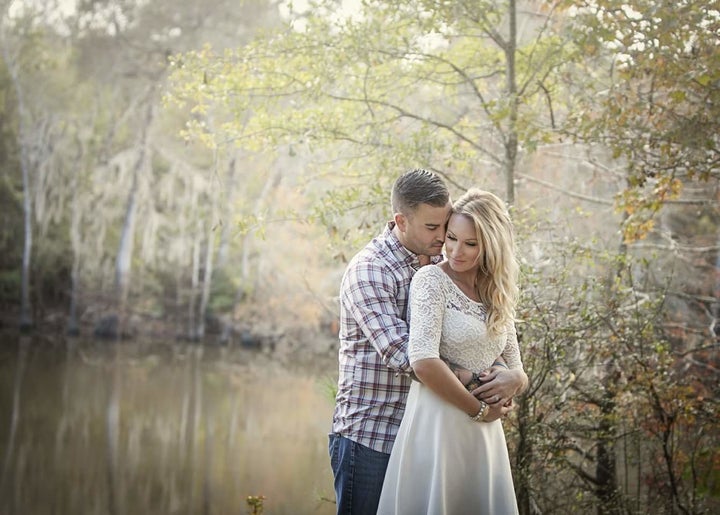 With Parry's attention still focused on relief efforts, choosing a new wedding date is not high on the couple's list of priorities. Hoekstra told HuffPost she hopes they will tie the knot sometime early next year.
"Right now we are focusing on finding housing, and getting life back to normal," she said. "It's going to be a long road for everyone in these coming months, maybe years, with trying to restore the communities."
Parry's sister-in-law set up a GoFundMe page for the couple to help them restore so many of their lost items. The couple plans to donate half of the funds to other victims in need. For more information, head over to the GoFundMe.