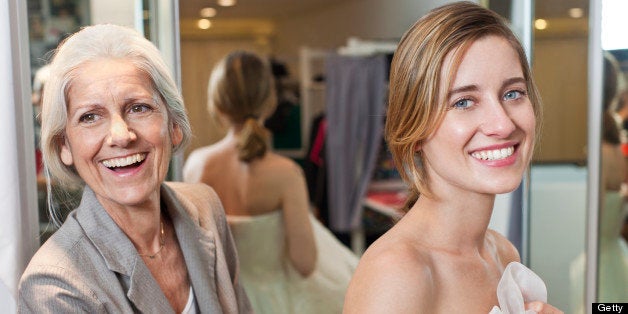 You'll probably never be photographed in any dress as much as you will be in your wedding gown. So finding something that's stunning, affordable, comfortable enough to dance in and reflects your personal style is a tall order that puts brides-to-be under a lot of unnecessary stress.
On Friday, we asked our followers on Twitter and Facebook to tell us one thing brides can do to make the wedding dress shopping process less stressful. Take a deep breath, then click through the slideshow below for 14 helpful tips. Then share your tips in the comments!

How To Make Dress Shopping Less Stressful!