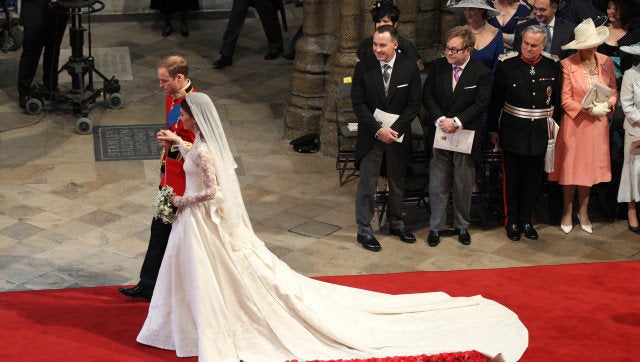 Some of my best memories are our girls' shopping weekends. These quick, yet significant getaways were always an opportunity to overindulge, eat, shop, laugh and laugh some more. These trips still happen, but with fiancés, babies, husbands and work demands, it has been more difficult for the girls to get away alone.

So when my youngest sister sent out a girls-only group email, I couldn't help but smile at the dilemma she described. Abby spoke about her upcoming wedding in August 2013, and that she couldn't possibly pick a wedding dress unless we were all present and all agreed that the dress was "the one." The main issue was that the dress she had her eye on had a "schedule." It was part of a new collection, and thus was traveling to various bridal boutiques as part of a trunk show. (As if our lives aren't complicated enough, we were now trying to catch a glimpse of a traveling dress). In her email, Abby said that she has just found out the dress would be in Miami for a few days, right after Thanksgiving. Because we were all meeting for the holidays in Florida, she wondered if we could possibly sneak away for a quick girls-only day trip to give our opinion on said dress.
I'm not going to lie. I was happy at the thought of getting a break from my daily responsibilities as a wife and mother of three boys. In fact, I was probably the first to reply. We all agreed to go, and before our conscience could get the best of us, we were halfway to Miami.

We're a gregarious bunch, so we walked into the wedding boutique expecting to get somewhat rowdy. Of course, we were all focused on the dress mission, but we were also focused on enjoying our time together. But as soon as I set foot into the upscale boutique, I got a sense that our boisterous group may not be so welcome. First, we weren't exactly dressed the part (I was wearing comfy sneakers and black sweats). Immediately I was struck by the structure and order in the store. I'm not talking about the dresses being hung properly. No, the salesladies all looked, dressed and spoke in the same manner, in fact, I could barely tell them apart. It was like the Stepford Wives: Wedding Dress Edition.
As we waited for my sister to get settled in, we started to take a look around ourselves. I touched the dresses, and started to joke with my older sister and sister-in-law. Some of the dresses reminded me of prom circa 1995, yet others looked like they would be perfect for a cabaret (white feathers galore). The more we perused the wares, the louder our laughs and comments became.
Finally our consultant, Peggy, ushered us behind "the curtain." Almost immediately, we all gasped in unison. The showroom was more like a museum. The dresses were divided by style and craftsmanship, and they were all protected behind a glass door.
Like children, we followed Peggy in a single-file line. She pointed to a smallish couch, told us to sit down, and pulled Abby into a large dressing room. Maybe everyone who shops here follows the same diet routine, but we don't, and we were not able to all fit comfortably on the couch. I took the liberty of sitting on the floor. The showroom was dimly lit and the sales consultants all wore black clothing and stilettos, and their hair was tightly pulled back. Suffice it to say that my Nike sneakers didn't measure up.

Peggy came out first, and like a meal at a fancy restaurant, she began describing in detail each gown that Abby was trying on. I didn't hear a word she said. I was too busy peeking my head into the dressing room to see how Abby looked. We all stared at Abby and waited patiently until we could say what we thought. Even so, we were a bit intimidated by Peggy's description and opinion.
Usually, trying on clothes is a group effort in my family, but not in this instance. Peggy was the official dresser, undresser, hair dresser and apparently, she was the only one who could touch the dresses.
Abby did find her perfect dress and veil. She looked amazing in it, and even though it was probably forbidden, I took many pictures. Then we left and started to unwind from the very stressful shopping excursion we had just experienced. Upon toasting our girls' day with champagne, we vowed to never ever take ourselves or our shopping too seriously.