With the possibility of snow, a gorgeous, icy color palette and holiday cheer, it's true -- winter weddings can be wonderful.
But some wedding dress designers take that holiday cheer a little too far -- leaving us with winter and Christmas-themed wedding gowns that are more bizarre than bridal.
Click through the slideshow below to see some of the most over-the-top winter wedding gowns on the market. Happy holidays!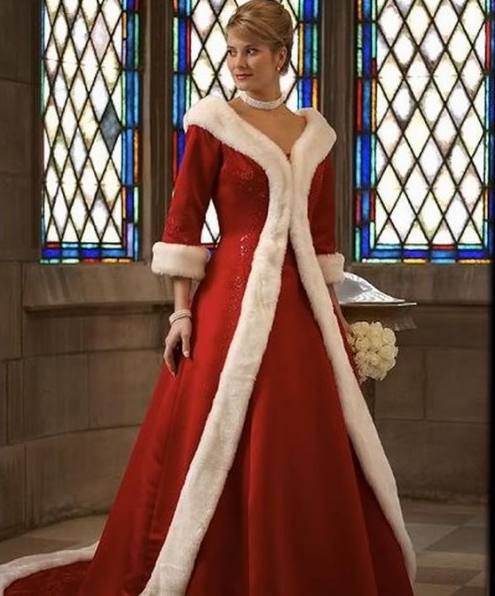 Weird Holiday Wedding Gowns