 Between the ceremony, reception, guest list and honeymoon, it's easy to forget to plan one very important aspect of your wedding: your emergency kit.
Simply Bridal created a helpful infographic that lists exactly what brides should pack in an day-of bridal emergency bag -- in case the Big Day doesn't go perfectly. Throw these items into a cute bag and give it to one of your bridesmaids to hold onto. Then, if you've got a broken heel, static cling, or just need a mint, you're prepared.
Check out the infographic below for your emergency kit must-haves.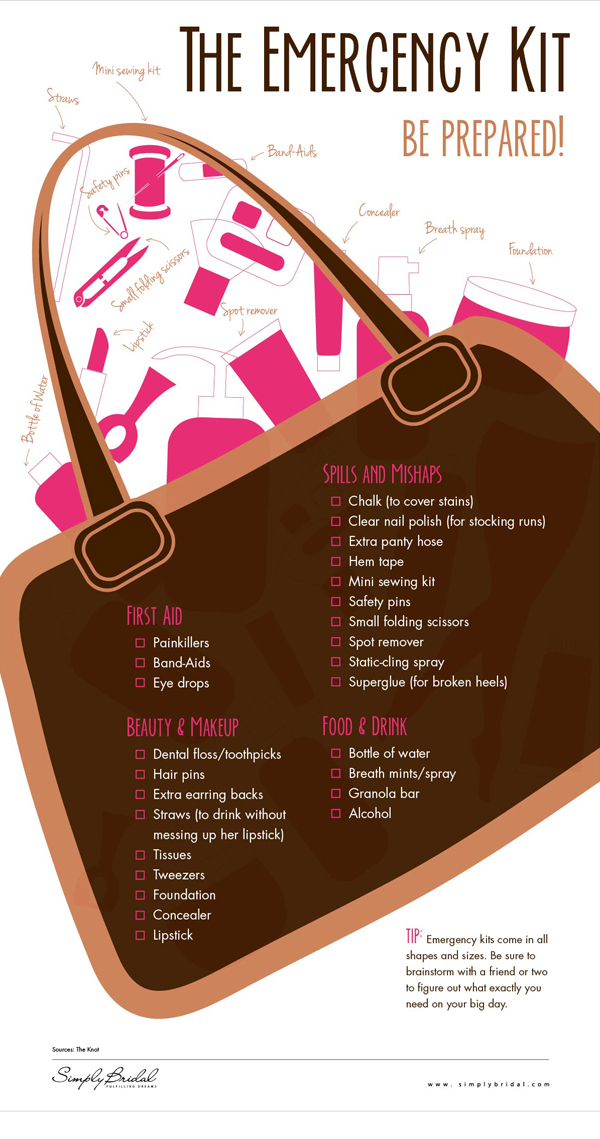 Click through the slideshow below to find out wedding experts' Big Day must-haves.