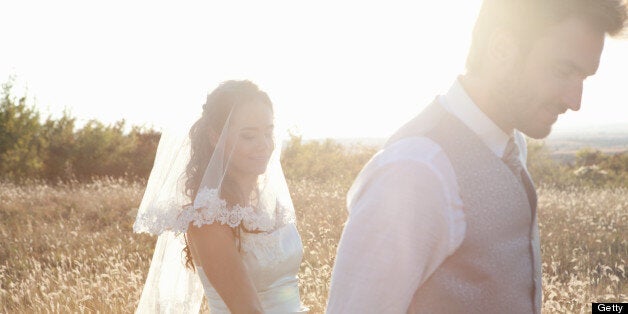 One of the most special and emotional moments for any bride and groom is when the soon-to-be-married couple sees each other all dressed up for the first time on their wedding day.
While some couples prefer to take a moment to do a private "first look" before the ceremony begins, others would rather save the big reveal for the moment when the bride comes walking down the aisle.
On Wednesday, Redditor pootypus posted a question to the site asking users if she should do a first look at her upcoming wedding, especially because it would cut down on the time needed for photos between the ceremony and the reception. Click through the slideshow below to see what brides on both sides of the debate had to say, then weigh in with your thoughts in the comments.
Popular in the Community