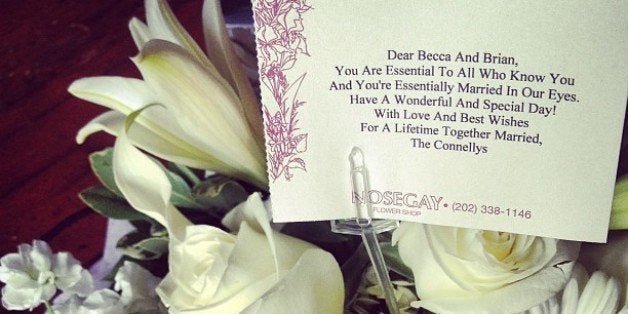 A Washington D.C. bride was heartbroken Friday when her plan to marry her fiancé at City Hall was cancelled due to the government shutdown.
The couple had planned a small, intimate City Hall ceremony before departing on a trip to Paris. But due to the shutdown, the government has furloughed all "non-essential" federal employees -- including those who perform wedding ceremonies.
"We scheduled our courthouse marriage for today, and just yesterday realized that the DC wedding bureau is running on a skeleton crew due to furloughs and has no one available to perform marriages," the bride told The Huffington Post. The bride said she was hurt by the implication that their marriage was "non-essential."
"There are certainly far worse stories out there -- I have read quite a few," she said. "But it's good to remember that there are real people that the shutdown is affecting, and not just statistics."
However, flowers and a special note from family friends helped ease the disappointment: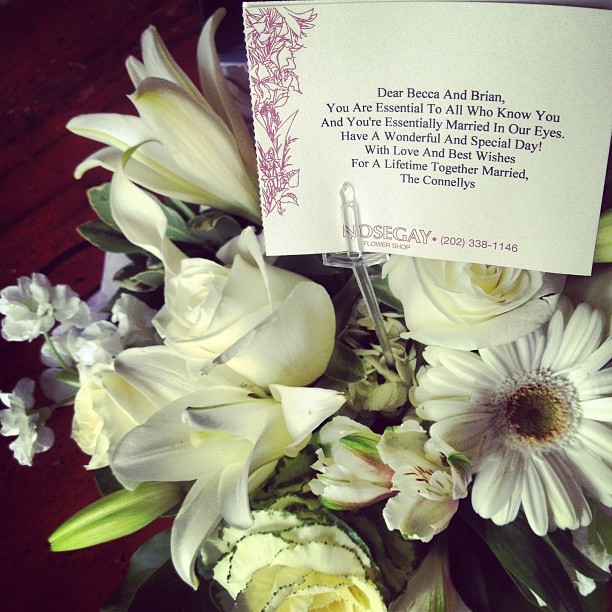 "Unlucky in City Hall marriages but lucky in love," wrote the bride on her Facebook wall, with a photo of the flowers and note. "Who needs Congress with friends like these?"
Before You Go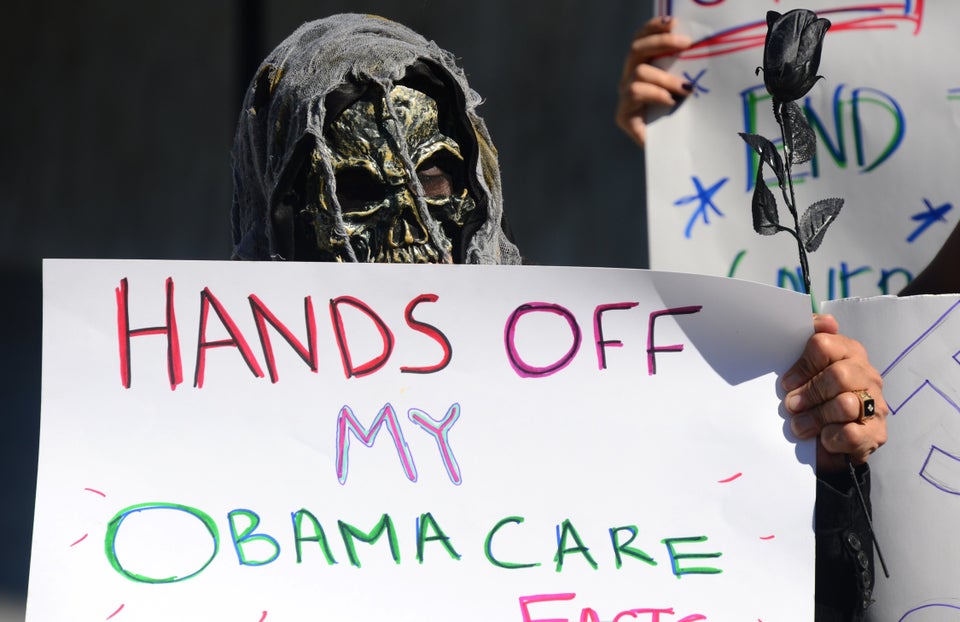 2013 Government Shutdown Protests