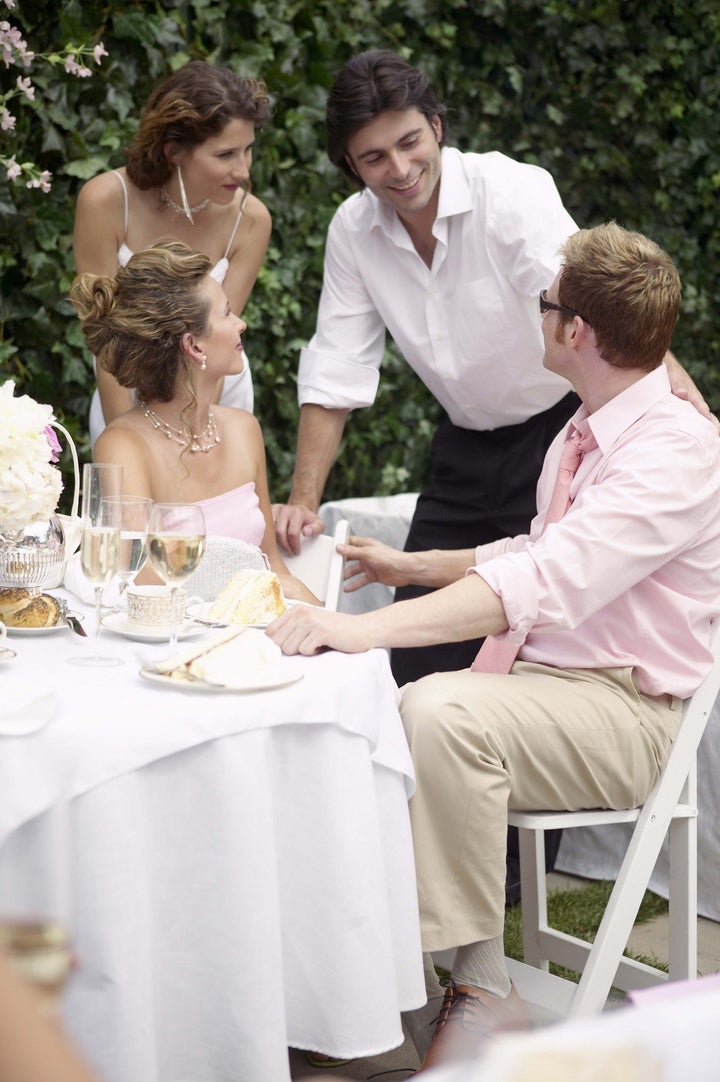 Remember last week when we pointed you to "Dance Through Wedding Season on a Budget," a piece by our friends at SavvySugar on how to get through the summer's weddings as financially unscathed as possible.
"We, like many, always considered the wedding expenses of the bride and groom (and their families) but never thought about the financial aspects of being a guest," write the Engagement Experts. "... With the average American attending two weddings per year, it turns out we spend close to a $1000 just to be a guest and at least another $150 on gifts."
And if that doesn't quite drive home how much it costs to be a guest, check out the graphic below. Somehow that open bar isn't looking as free as it did before ...
Related
Popular in the Community