"We had a wedding planner who told us, 'No, you can't get married in the ocean, it's far too complicated,'" the bride said in the video above. "So I said, okay, he's right. We'll just get married on the beach like everyone else and that'll be it."
But photographer Sol Tamargo and her team at Del Sol Photography were committed to making it happen. In November 2016, Susana and Jovany's dream became a reality when they, along with 100 of their guests, were boated to the El Cielo sandbar in Cozumel, Mexico for the wedding ceremony. The photos are nothing short of breathtaking.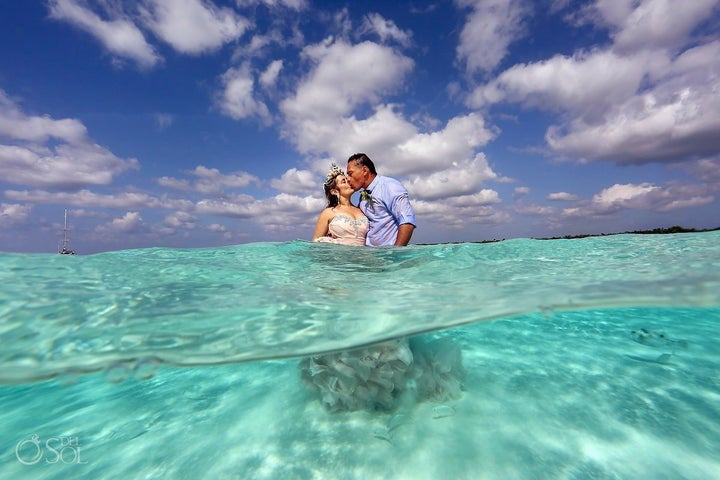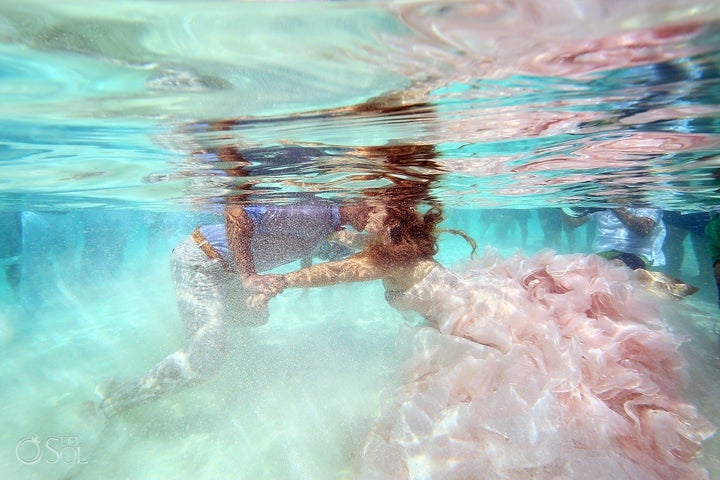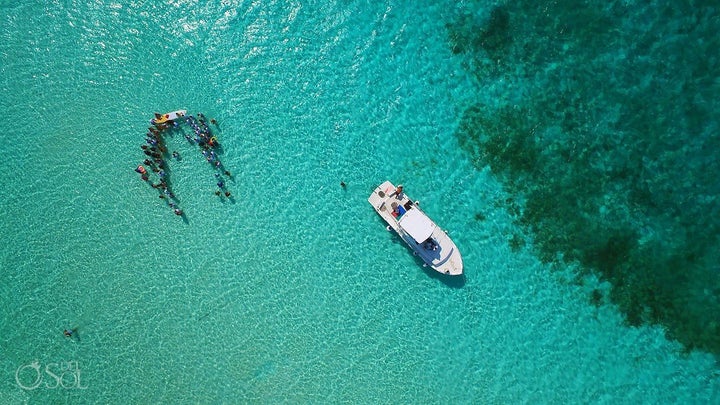 "I have always loved the water," the bride said in a blog post on the Del Sol Photography website. "I'm a scuba diver and was fortunate enough to grow up with a pool in the backyard and the sea not far away. My happiest days were always in the water."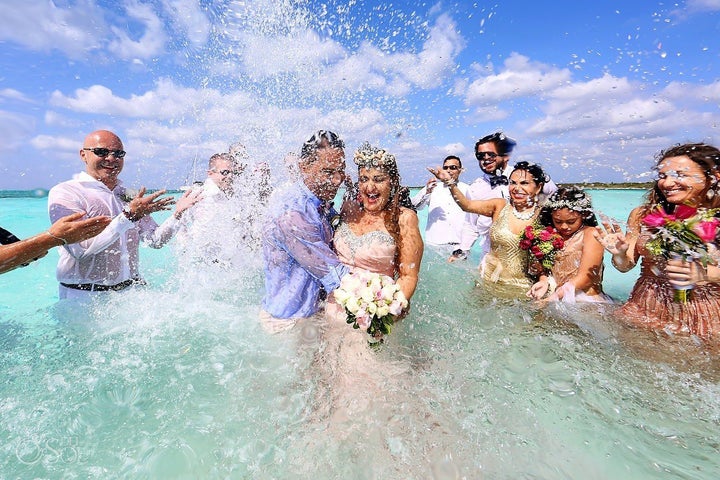 Holding a wedding ceremony in the middle of the Caribbean Sea was a challenge that involved a lot of logistical planning and the proper camera equipment. But the end result made it all worth it.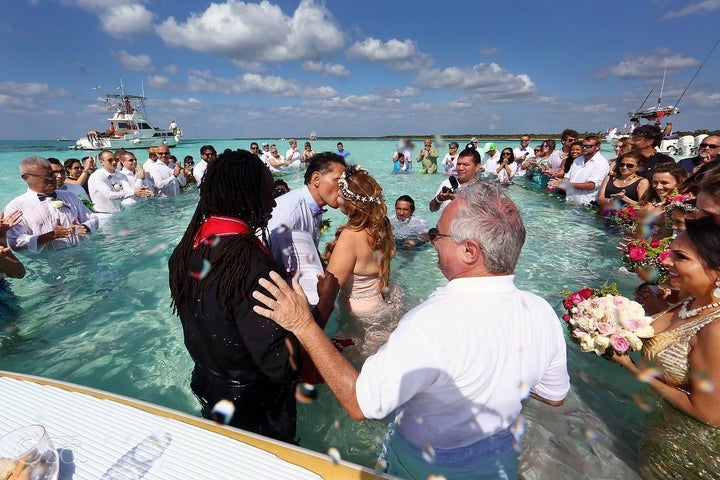 "I was shooting from the boat, then I jumped into the water wearing a snorkel, mask and wetsuit and mermaid cap in the middle of a wedding!" the photographer said. "When do you ever get to do something like that?"
Below, more photos from the couple's beautiful big day: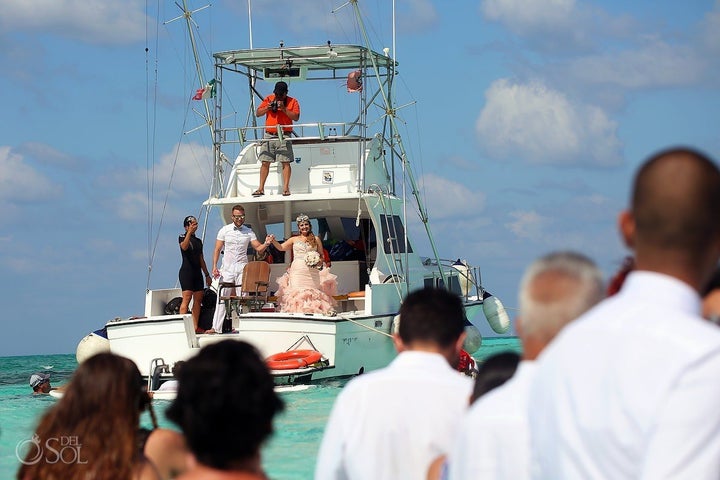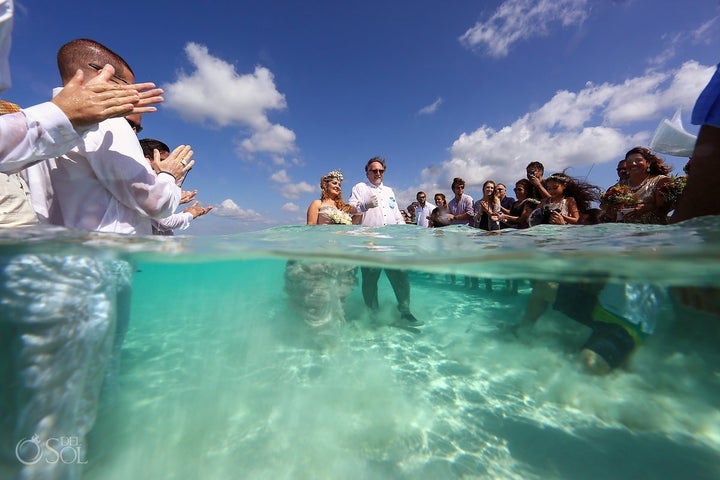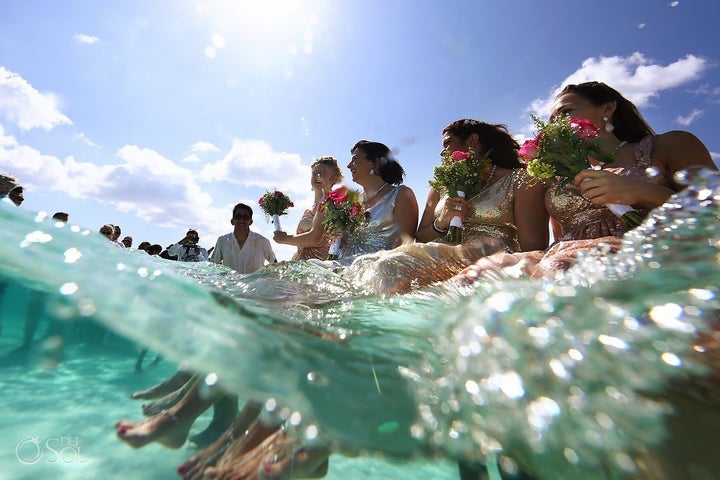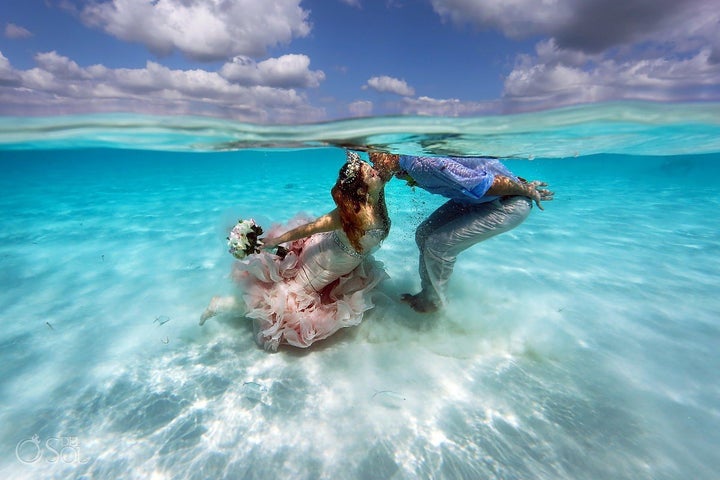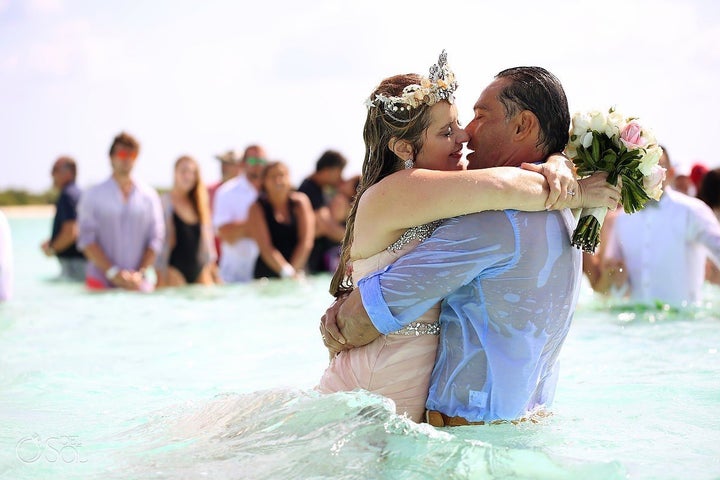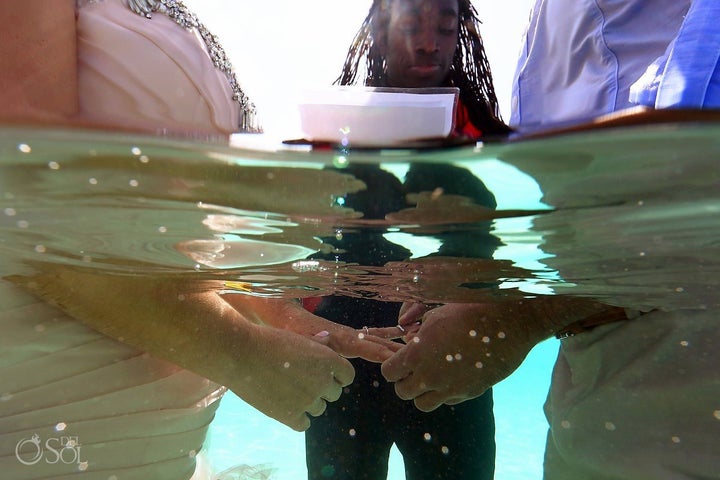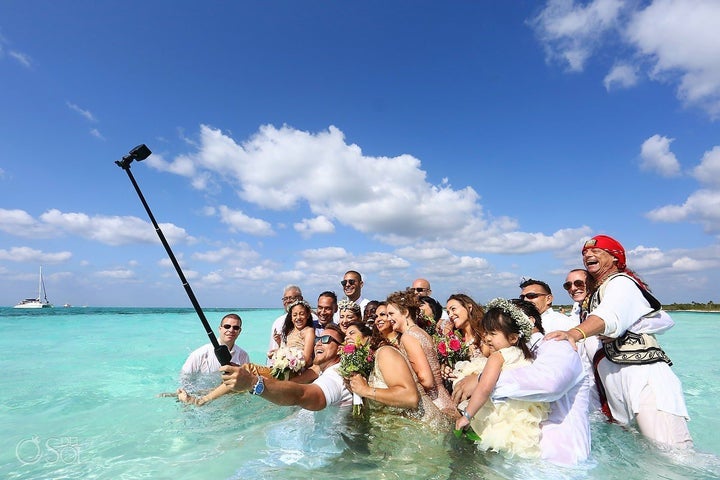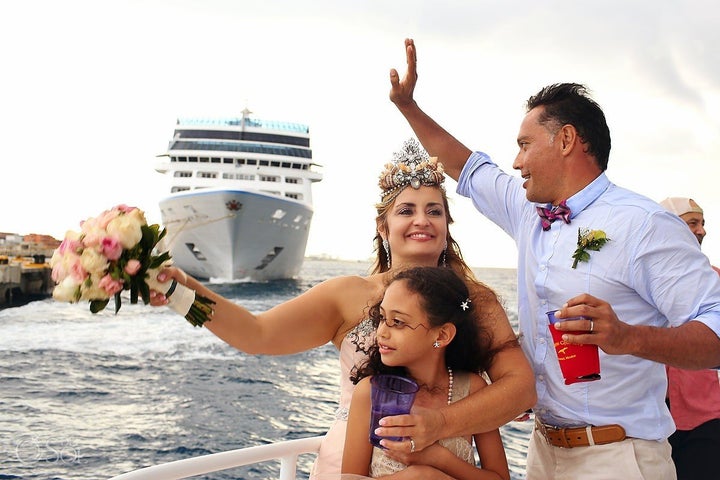 Related
Before You Go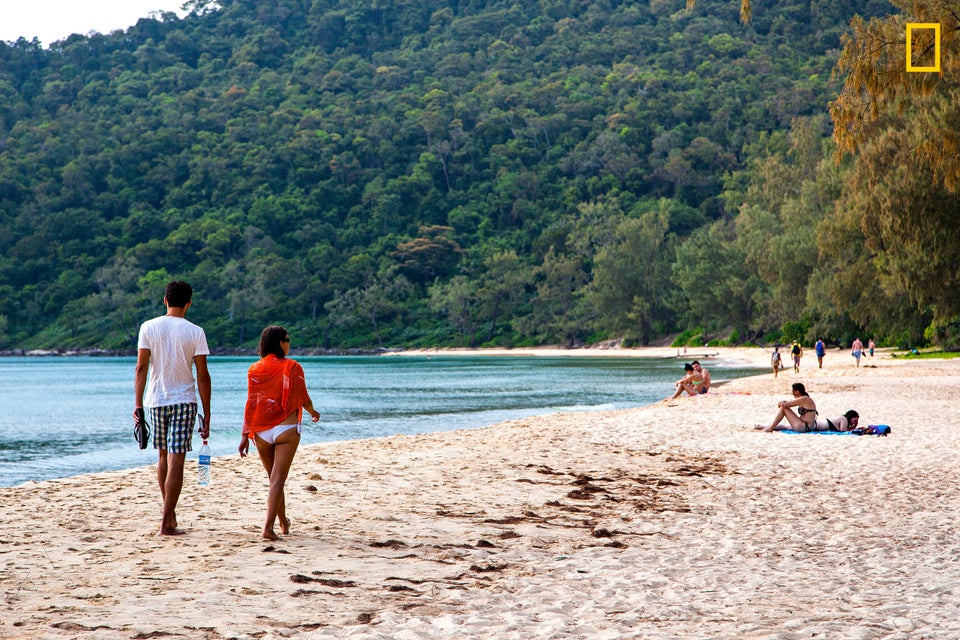 The Best Beaches In The World, According To Nat Geo