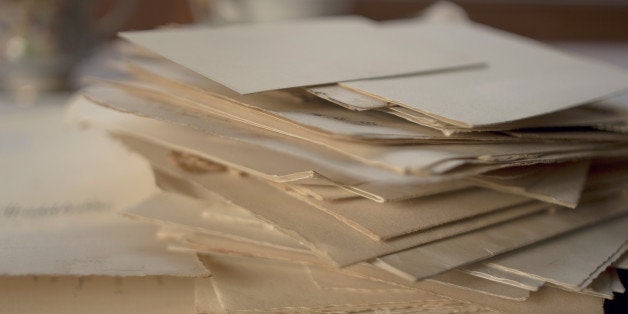 The rules of wedding etiquette are constantly changing, making it difficult for modern brides, grooms and guests to find up-to-date and correct information. That's why we've launched #MannersMondays, a weekly series in which we ask our followers on Twitter and Facebook to submit their most burning etiquette-related questions. Then, with the help of our team of etiquette experts, we get you the right answers to your biggest Big Day dilemmas. Check out this week's question below!
Anna Post -- great-great-granddaughter of etiquette guru Emily Post and author of Emily Post's Wedding Etiquette -- is here to help us answer this week's question. Find out what she had to say below:
Inner envelopes were used for wedding invitations many years ago because mail quite often got dirty and marked en route. The outer envelope could be discarded and the clean, inner envelope remained pristine for this most special kind of invitation.

Although this isn't much of a problem today, the inner envelope continues to serve a purpose: It tells guests exactly who is or -- by omission, is not -- invited to the wedding. While the outer envelope might say "Mr. and Mrs. David R. Hale," the inner envelope (which uses a more abbreviated form of address) might read, "Mr. and Mrs. Hale/Sara and Ross [or Sara Hale/Ross Hale]," indicating that the kids are also invited. If the Hales had any additional children who weren't listed -- usually younger children --it would mean that only the older ones were invited. Should Mr. and Mrs. Hale's names appear alone on the inner envelope, then none of the kids are invited. The inner envelope also offers the most gracious way to indicate that a guest may bring a plus-one (written "and Guest" if the name isn't known).

Technically you don't need many of the wedding traditions -- everything from wearing a veil to using tissue in your invitations to having a champagne toast or tossing the bouquet. Other traditions, such as receiving lines and inner envelopes, serve purposes that can often be achieved by other means. Today it's about picking and choosing which wedding traditions mean something to you -- and which do not. For some, the thick, cream inner envelope with elegantly written names makes the invitation feel special and important. But because inner envelopes don't resonate with you, save the postage and the trees and skip them. You'll still have plenty of options, from traditional invitation suites sans inner envelope to modern invitation suites that skip them altogether for design purposes.

What's important is to find another way to communicate to guests precisely who is invited. The outer (and now only) envelope might read, "Ms. Lisa Adair and Guest." Or, an elegant alternative is to address the envelope to your invitee, and convey the message to bring a guest by including a separate note, jotting a note on the reply card, or by phone call.
You can submit your wedding etiquette questions via Facebook or tweet them to us @HuffPostWedding with the hashtag #MannersMondays.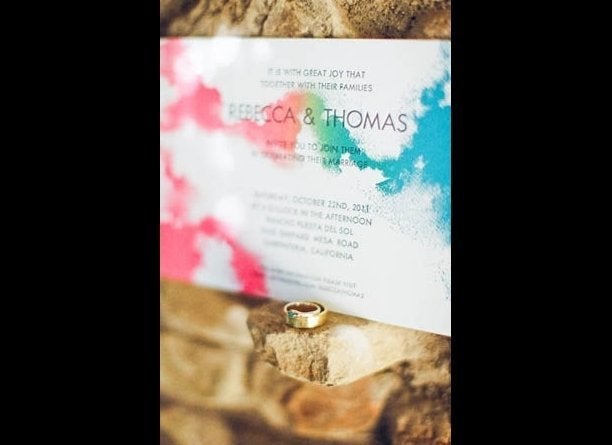 Patterned Invitations That Pop