Aside from our crush on Game of Thrones-inspired wedding fashion, we've really just been fan-girling on the show for awhile now. That said, below are tips borne from a wedding start-up team that's a little bit geeky.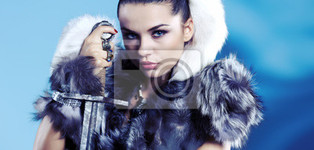 1. Brand your wedding
Gold wedding, red wedding, and this season's purple wedding -- don't they all sound catchy? Of course naming your wedding after a color might not be so unique. An easy fix is to take guidance from Brangelina and just do a combination of both names. It's great for the hashtag too. You know, especially if you avail of the W's social media wedding concierge.
2. Incorporating each other's family traditions makes the celebration interesting
Props to Daenerys for embracing the Dothraki wedding tradition of eating a horse's heart. We like the polish tradition where people pay to dance with the bride. Weddings are expensive!
3. It's okay to obsess about your guest list
If you've jilted someone, it's okay to not send out an invitation. And don't think offering your uncle as a substitute makes it okay. Consider your hotter half-brother.
4. Do not overspend
In the book, the kingdom had to borrow to pay for Joffrey's purple wedding. They should have paid more attention to the execution of the details -- like the catering for example.
5. Rustic, buffet, eco-friendly, purple, gold, and even winter weddings are trends for all season
Use faux-fur of course!
We'd love to hear from you if you have more GOT-inspired tips or answers to make a great geeky wedding.