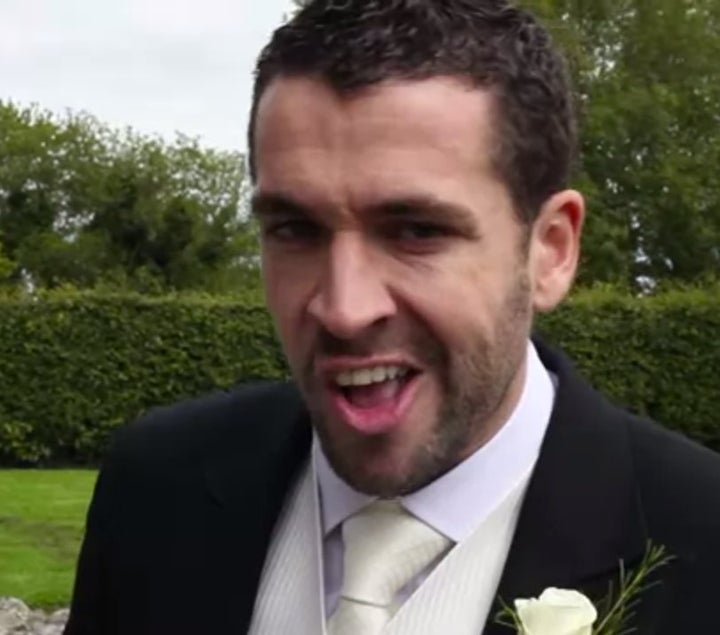 The wedding video is no longer a simple documentation of your Big Day. Since cheap cameras and user-friendly editing software abound, pretty much anything is possible.
But here's a new trend that might have some staying power: the "Marryoke" video (a play on "marriage" and "karaoke"). In these music video-style performances, couples and their wedding parties lip-synch to a chosen song at different times throughout their wedding. A production company tapes the footage, then edits it into a mock music video.
Marryoke filmmaker Katie May says couples see these videos as a way to capture their Big Day that's more memorable than a standard wedding video. "I think most people want videos they can watch over and over again and not get bored, we often joke that the high view counts on our youtube videos are mostly attributed to the brides themselves," she told HuffPost Weddings.
The trend emerged in the UK in 2009 and took off in the US last year when a marryoke video of a couple lip-synching to the Black Eyed Peas "The Time (Dirty Bit)" went viral. Now, there are dozens of marryoke videos on YouTube and a host of videography companies offering marryoke-making services to couples.
May explained that videographers try not to distract the bride and groom from their Big Day when filming their marryokes: "We'll pop onto their radar two or three times throughout the day and get them to sing/mime a few lines from the song -- we try to be as unobtrusive as possible often just tagging along to the photo shoot and getting them to stay in their poses and do their lines."
Click through the slideshow below to see some of our favorite marryoke videos, and let us know in the comments if you think this wedding music video trend is here to stay.