Are you getting married? Do you hate dressing up? Agnes B. has got you covered.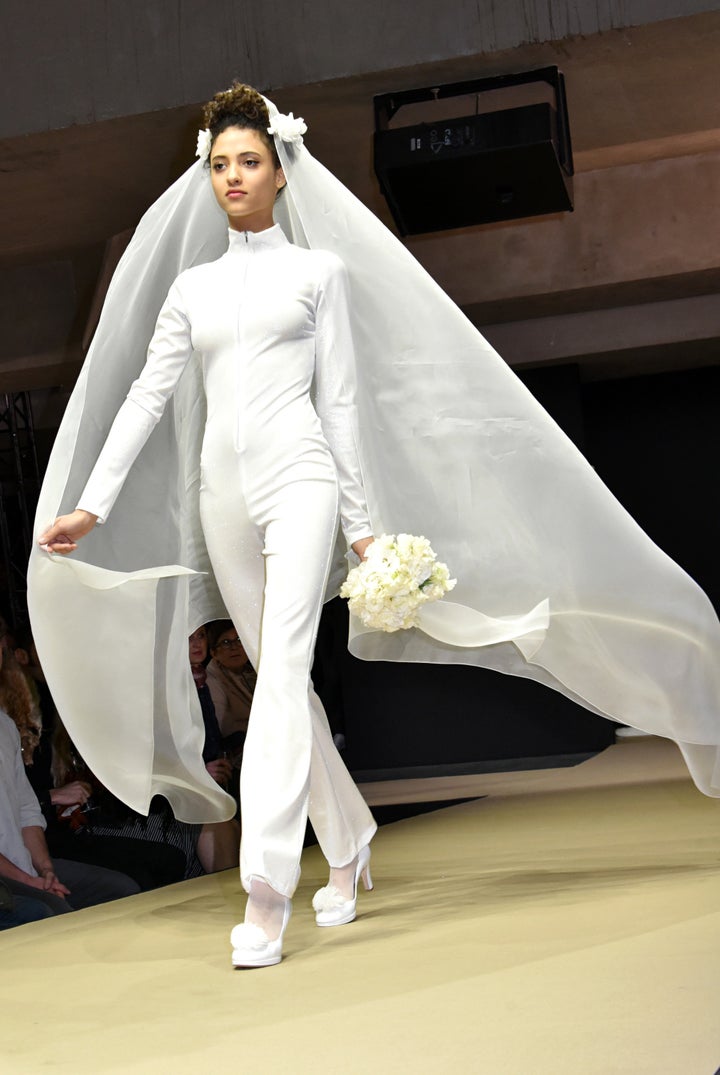 The brand sent quite an usual bridal look down the runway during Paris Fashion Week earlier this month: A full body onesie featuring a mock neck, front zip, pom pom shoes and a massive, flowing veil.
It's a perfect alternative for the bride who just wants to crawl into bed after her big day without worrying about getting undressed. Or someone who has always dreamed of spending her wedding day in a white version of Britney Spears' "Oops I Did It Again" ensemble.
If that's a little too out there for you, there are plenty of other options for brides who don't want to wear dresses.
Tell us: Would you rock a bridal onesie?