In honor of National Pet Week, we took to Pinterest to create a special board featuring photos of weddings that have included furry friends.
More and more couples are inviting their dogs or cats to their nuptials these days. Pets can take an active role in the actual ceremony, or simply be part of the family wedding photos. (If you're interested in having your pet at your wedding, here are some tips from our blogger, Sherry Suhosky.)
Even if you're not too keen on a feline flower girl or man's best friend as your best man, you're sure to say "aw" over these adorable pets. Here are two of our favorite pins below -- see more pets in weddings on our Pinterest board.


We asked our Twitter followers to share snapshots of their pets at their weddings. Take a look at their photos below.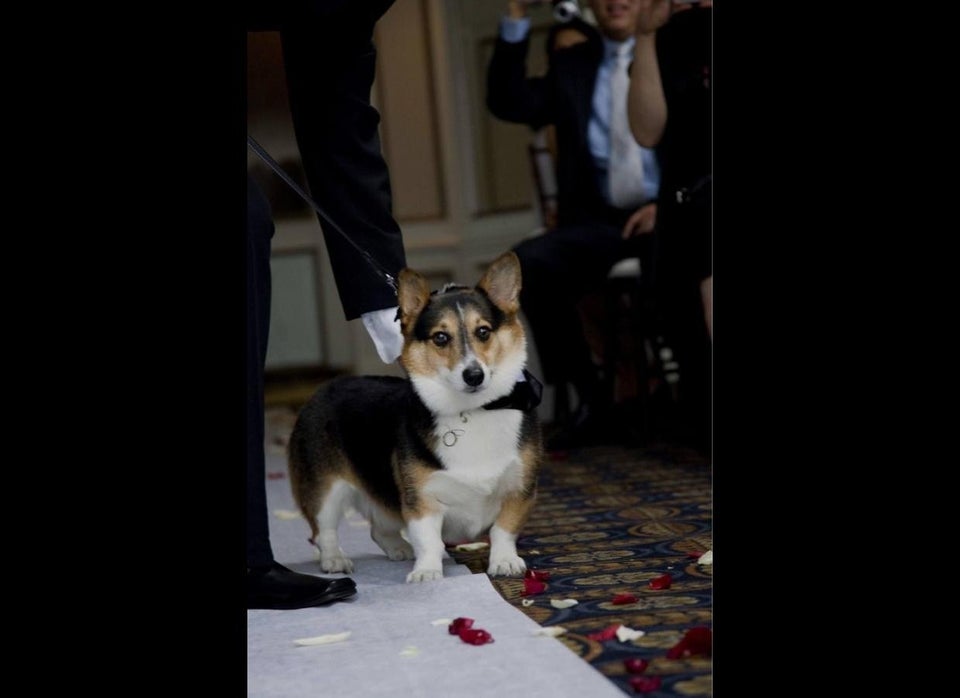 Popular in the Community