Los Angeles groom Jonathan Mill had a very memorable moment at his May 2012 wedding to his now-wife Kristian -- but it didn't involve his bride.
Mill wanted to take a funny photo with his groomsmen, so he asked them to stage a faux fist fight. Check out the shot below (Mill is third from left):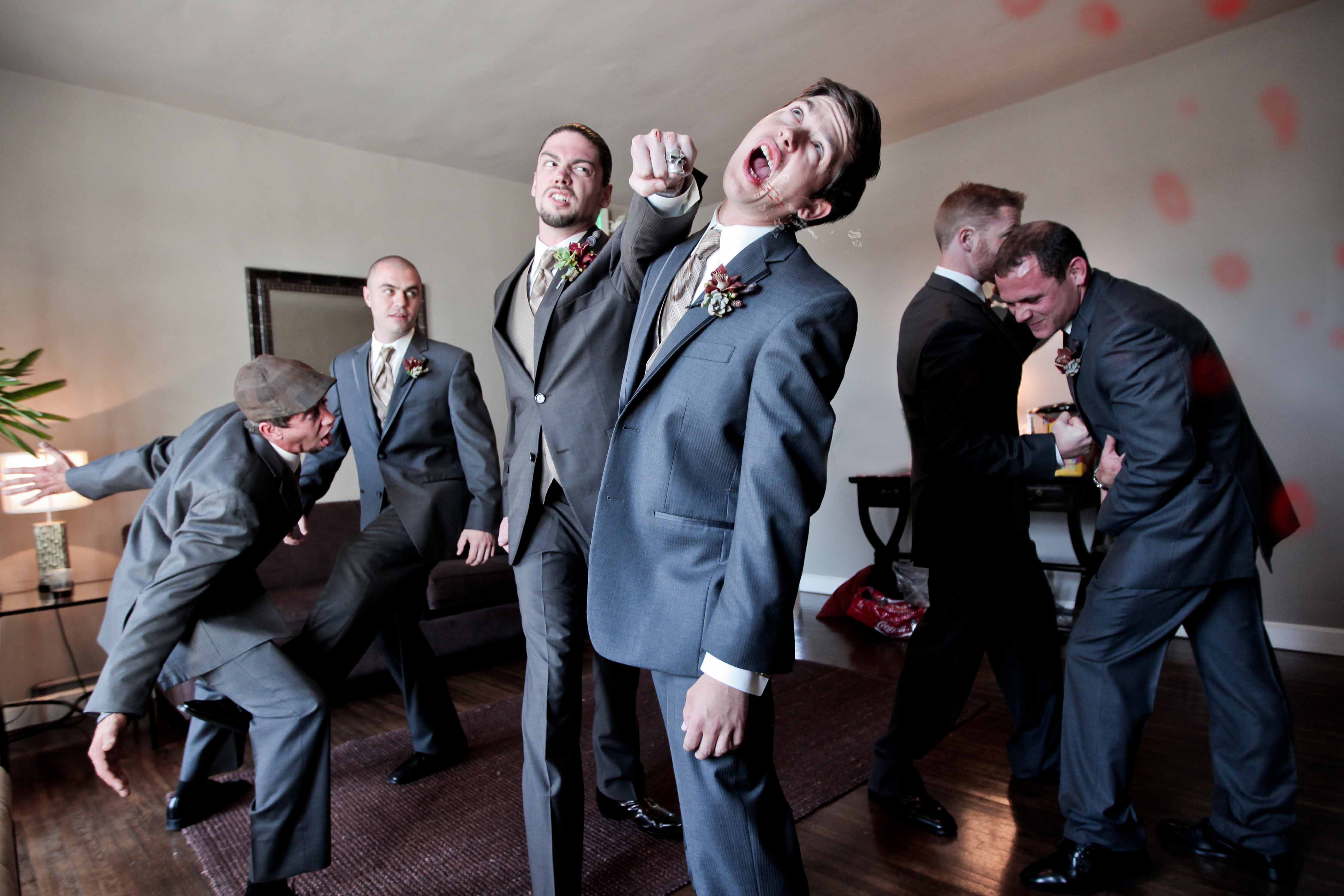 Mill shared the photo with HuffPost Weddings this week and said that he wanted his groomsmen photo to reflect his lifelong passion for martial arts. Though his photographer, Fern Lee, was unsure about the idea, Mill said he convinced her and his groomsmen to go for it.
"I let [my groomsmen] sort out getting kicked in the balls and the gut punch. My buddy who I am punching just sold the punch perfectly," said Mill, who edited the photo himself. "I still don't know how he got his face to do that."
Although Hill's photo is purposely funny, sometimes the best wedding photos are a complete accident. Check out the best wedding photobombs here, and take a look at a recent marriage proposal that shocked not only the bride-to-be, but an unsuspecting onlooker, too.
Check out the most "WTF" wedding photos in the slideshow below.
Popular in the Community