When posing for wedding photos, there are a few simple rules to keep in mind. For starters, don't accidentally kick another member of the wedding party in the head.
Groomsman Tyler Foster recently violated that rule at his cousin's wedding in Jamaica. During one of those fun jumping shots, Foster accidentally karate-kicked a bridesmaid in the head and ripped his pants in the process. This was the result:
"She was laughing, I guess, after she picked herself up, but she wasn't hurt really," he said.
Maybe less air next time.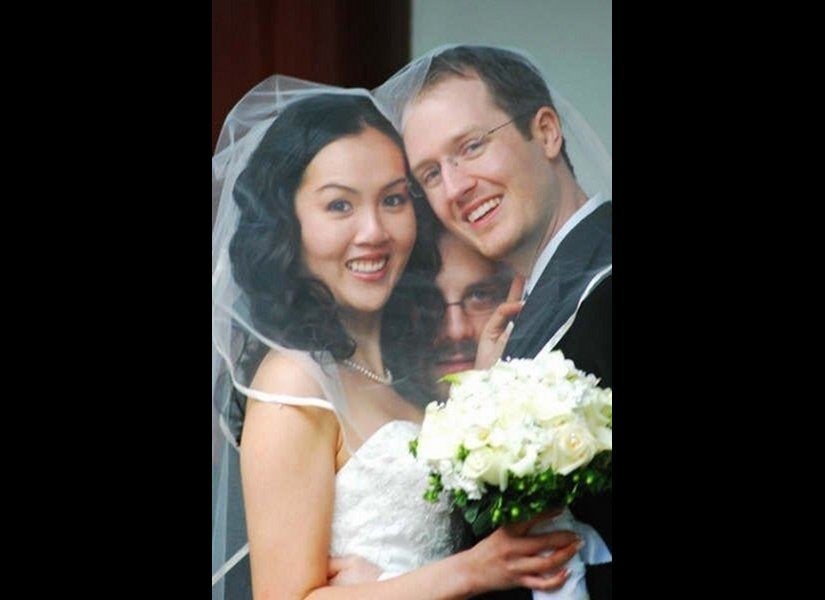 The Funniest Wedding Photobombs