Wedding videographers capture hours and hours of Big Day footage. Statistically speaking, there's no way that all of it is going to be full of winning, heartfelt moments.
But every so often, the stuff that seems like a big mistake at first glance turns into priceless wedding memories. Case in point: This photobomb captured by videographer Quincy Perkins of White Orchid Studios at Brittany and Barry's Key West, Fla. wedding on Saturday.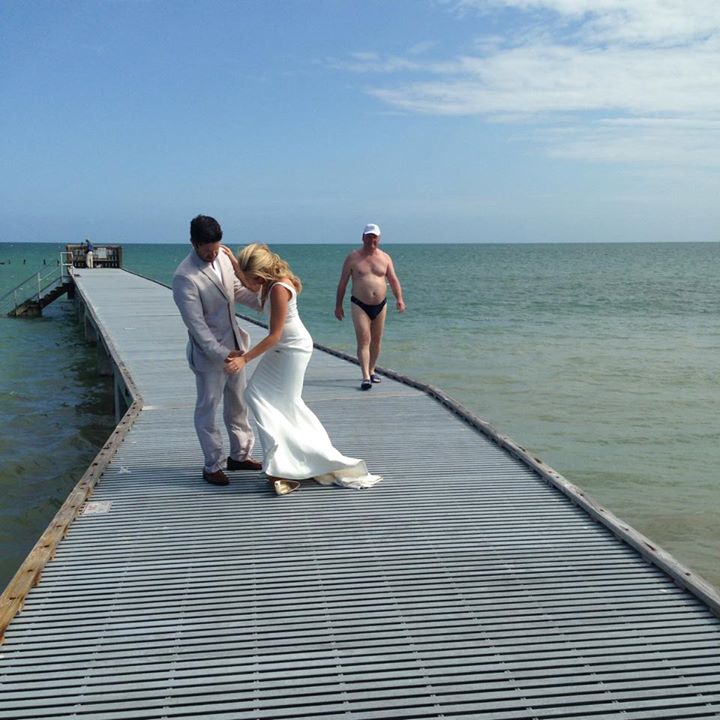 Credit: White Orchid Studios
Perkins explained to HuffPost Weddings in an email that Brittany's heels had gotten caught between her dress and the dock. Her groom, Barry, was holding her steady as she stumbled. Behind them, a Speedo-clad gentleman decided to turn the dock into his own personal catwalk. Work it, brother!
"He totally knew he was in front of three cameras," Perkins told The Huffington Post. "I don't know, maybe he likes being an exhibitionist? I'd rather not think about what was going through his mind!"
Related
Before You Go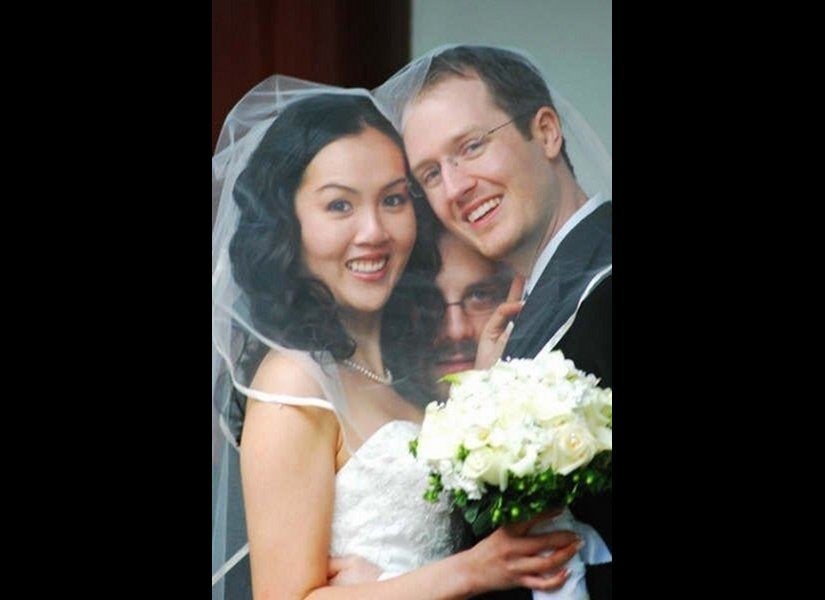 The Funniest Wedding Photobombs