Photographer Chase Richardson slipped and fell while he was in the middle of taking bridal party pictures at a wedding last June. Poor guy!
Fortunately, though, his wedding fail was not in vain because it resulted in this excellent photo: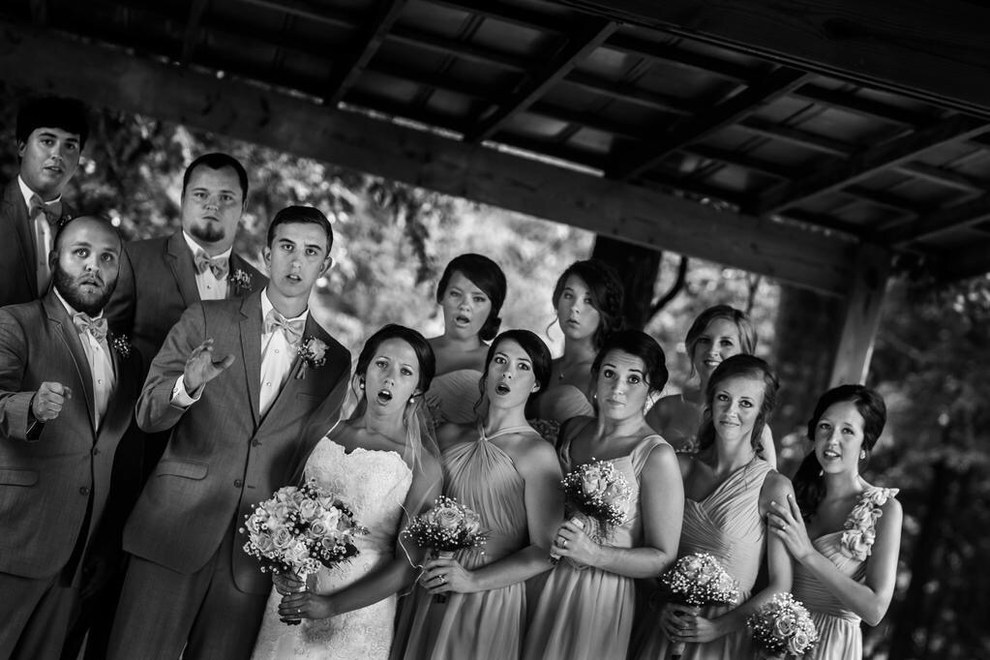 Credit: Chase Richardson/Followell Photography
Richardson snapped the photo at the nuptials of Kristina and Will Moore in June 2014 at the McClain Lodge in Brandon, Mississippi. He explained to The Huffington Post that it had rained all morning leading up to the wedding, which gave way to some slippery pavement.
"When it came time to take the wedding party photos, the rain had subsided, but everything was wet," he said. "So I decided to shoot the wedding party under a covered patio that was basically a concrete slab. I was framing up the photo of the entire wedding party, and I took a step backwards and slipped in a puddle. It was all kind of a blur, but I hit the ground, broke the lens I was using and cut my finger open. Embarrassing! I shot the rest of the wedding with a very noisy, broken lens and a bleeding finger."
The groom told HuffPost that Richardson was a total trouper and didn't miss a beat.
"[My] first thought was just hoping he was okay, it was a pretty nasty fall," Will said. "We saw there was blood on his hand and hoped he wasn't hurt too bad. He got up and went right back to work though."
Richardson didn't even know he had captured the moment until after the wedding when he was looking through what he had shot.
Fast-forward to a year later, when Richardson tweeted the photo at Jimmy Fallon along with the hashtag #weddingfail.
"I think after all of this, I would have to say that this little accident has been worth it," Richardson said.
H/T BuzzFeed CORRECTION: An earlier version of this post stated the wedding took place in Branson, Missouri; it was held in Brandon, Mississippi.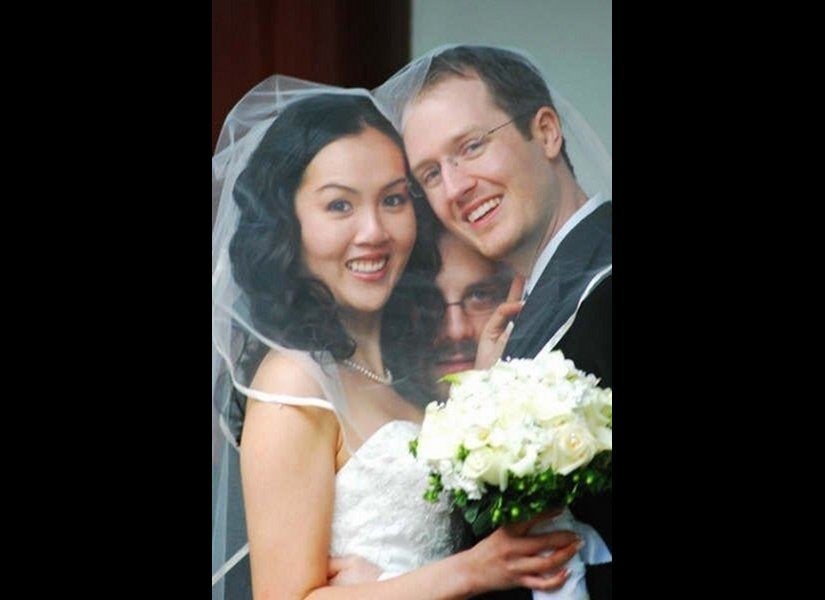 The Funniest Wedding Photobombs