Brad and Tara Peters' wedding photographer made a splash -- literally -- at their April 30 nuptials.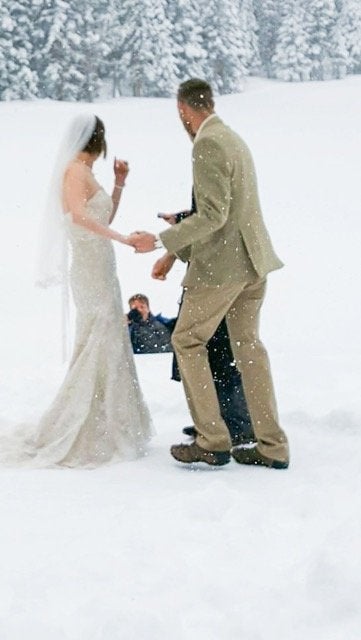 When the bride and groom chose their venue, they believed the location was safe from possible mishaps. Alas, they were wrong.
"Nathan falling through the ice was yet another story to tell in this crazy awesome life we have just begun," Brad told The Huffington Post.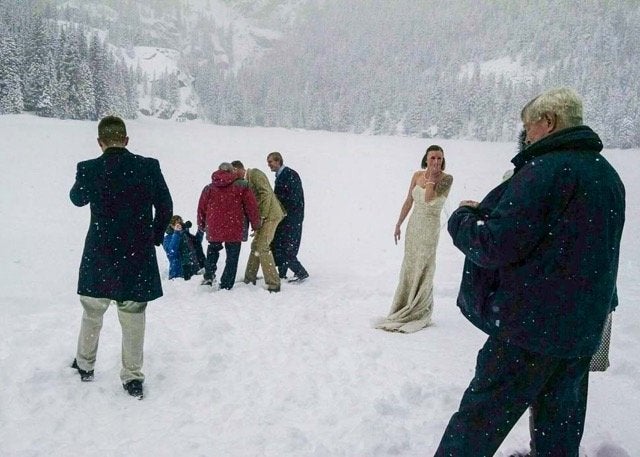 Photographer Nathan doesn't view the turn of events quite as enthusiastically.
"As I went down through the ice, I instinctively raised both my cameras above my head," he told The Huffington Post. "Thankfully, I hit the bottom of the lake quickly. The cameras are splash-proof and weather sealed, but obviously not designed to be submerged. One of my lens shades had a plug of snow in it, which I removed and kept shooting."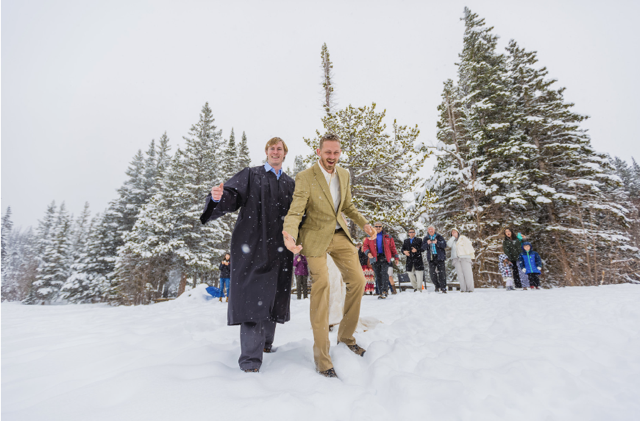 That's right -- Nathan kept shooting. He even got some shots from the water of his own rescue.
"He actually gave us about an hour extra of shooting time, which -- given he probably had frostbite on his feet -- was amazing," Tara said. "Off and on it was laughed about as we continued on with our picture session. He's such a professional and team player."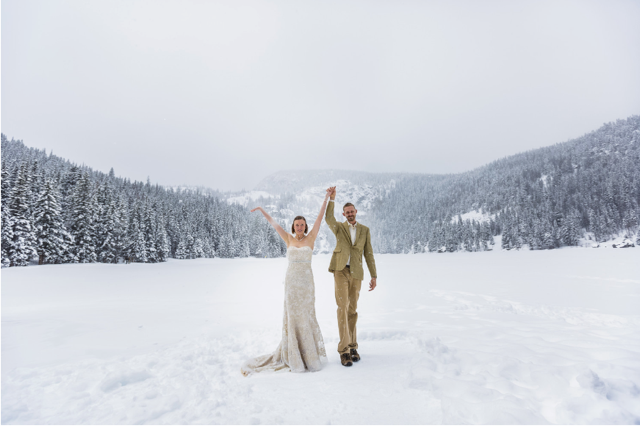 "Despite being a blizzard, it was not as bitter cold as it can be in the national park," Nathan said. "Spring temps were hovering around freezing. Probably more importantly, I was wearing wool socks, snow boots and thermals underneath my dress slacks, as well as a thermal shirt beneath my dress shirt and snow jackets. That kept me warm enough for the ensuing few hours of shooting."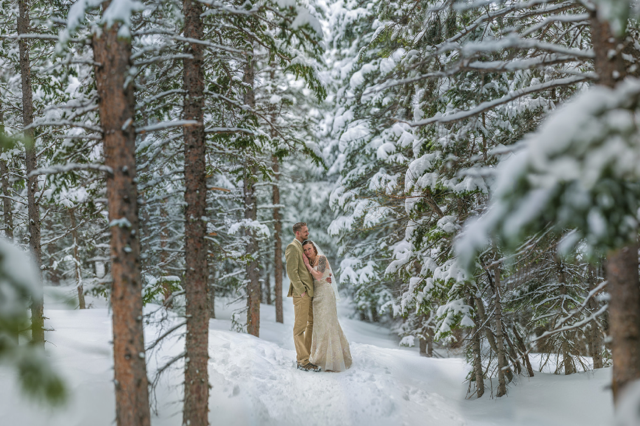 Brad and Tara, who are 35 and 29, respectively, met online.
"I was getting stationed in Nebraska [for the Navy] in February 2014, so I hopped on a dating website a few months before to see what the potential was out West, as well as make a friend or two before arriving," Tara said.
She and Brad chatted for 10 months before Tara made the move to Nebraska. The pair got engaged on December 15, 2015 and the rest is ice-water-soaked history.