We love posed wedding photos. They're timeless, classic and a good way to ensure everyone in the bridal party gets photographed.
"Photojournalists offer a vérité alternative to traditional shooters," writes Mickey Rapkin in the New York Weddings piece. Indeed, photojournalists have captured some of the most evocative wedding pictures we've ever seen. Take a look at one example by Ron Antonelli from New York's feature below: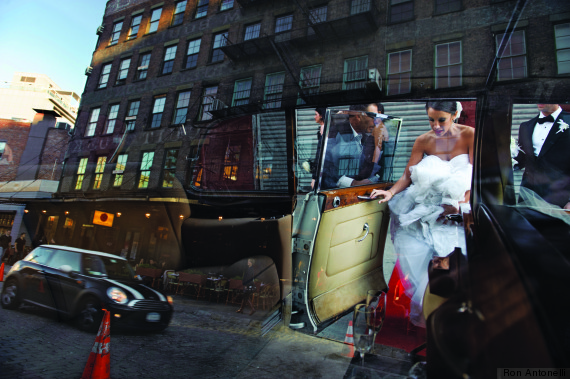 Said the bride, Tamra Sanford: "My husband and I were stepping into a vintage Rolls-Royce on our way to the reception. Ron somehow kept me in focus while shooting through the car window, capturing the feel of the meatpacking district in the reflection. I smile every time I look at this photo because I remember how excited I was, anticipating a fun-filled night."
What do you think of this photography trend? Let us know in the comments!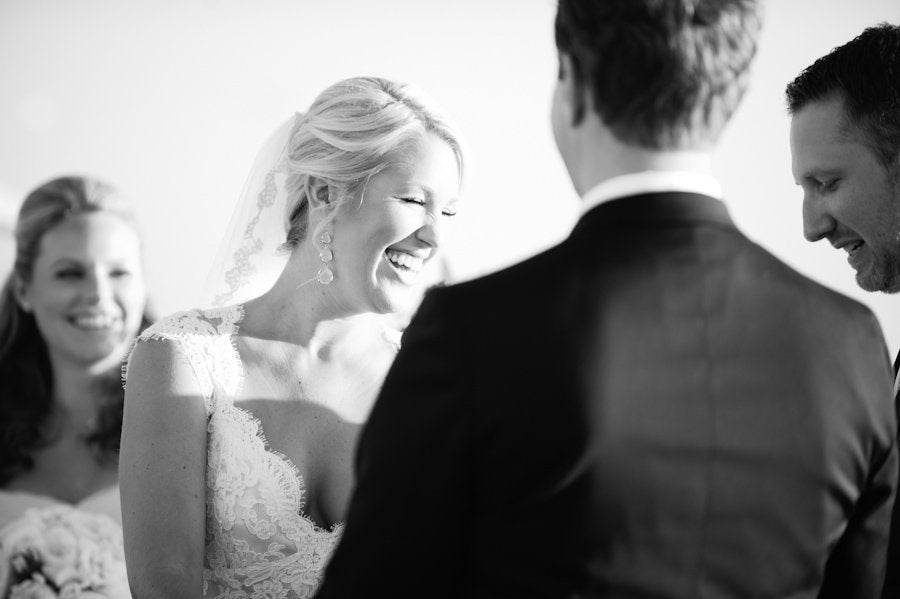 Wedding Photographers' Favorite Photos