 What do you think is the most stressful part of wedding planning? Whatever your answer, we bet there's an app for it.
OK, so maybe there's not one to help you navigate tricky conversations with your new in-laws (if there is, please tell us in the comments!), but when it comes to things like tackling budgets, music and guest lists, we've found efficient and inexpensive solutions that you can carry in your pocket.
Browse the slideshow below to see how the latest apps address seven common wedding planning pitfalls, and then breathe easy knowing your perfect wedding is just a few serene clicks away.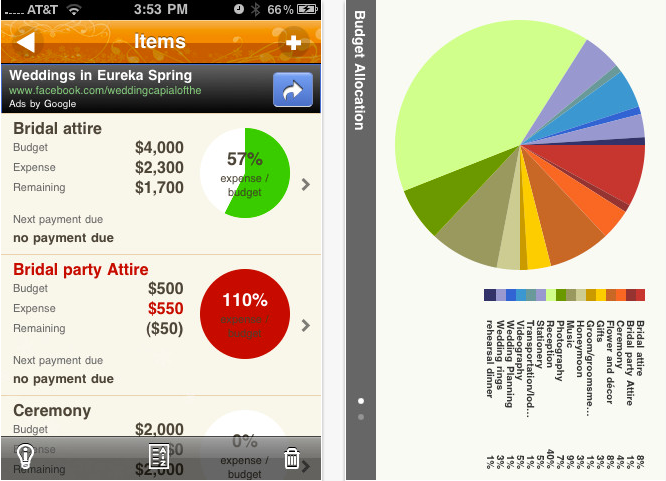 Apps For Less Stressful Wedding Planning