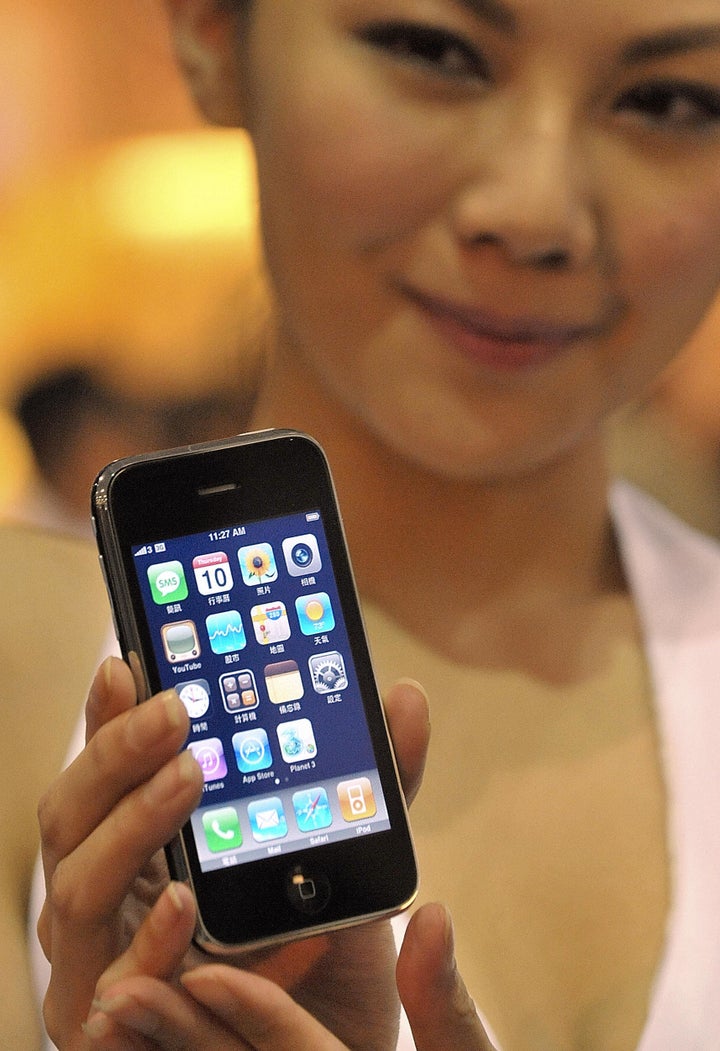 Planning the wedding of your dreams can be stressful... and overwhelming! From the food to the finishing touches (and yes, a pushy family member or two) many gals need a way to keep it all in check!
Now, a growing number of brides are ditching the chunky wedding planning binder and saying 'I do' to their smartphones!
Today, a range of wedding planning applications are available for mobile devices. They "vow" to help with everything from picking out wedding rings to decorating the venue. Anja Winikka with TheKnot.com says they put the power of a planner at your fingertips.
"They're there for brides on-the-go, so that they can plan their wedding wherever they want and however they want!"

It all starts with a picture perfect dress. Both the Brides Magazine Wedding Genius and the Wedding Dress Look Book showcase thousands of different styles. You can browse by categories like price, designer and silhouette.
Bookmark your favorites, then click a button to find out which local stores stock them.
If finding a ring is your thing, Sally Kilbridge with Brides Magazine recommends the Tiffany Ring Finder. (Because what girl doesn't love a little blue box?) Search by metal, style and even diamond shape. It comes packed with a slew of sparkling ideas, and is also great for guys!
"What's really cool about it is that if you've got a boyfriend who is thinking of proposing to you, all he has to do is get a hold of one of your current rings, put it right down on the iPhone, and he can actually get your wedding ring size," says Kilbridge.
Use it to view reminders and stay on top of wedding day tasks, whether you're at home or out-and-about. (Or, ahem, at work.)
Have a burning wedding question? Wedding 911 has the answer! Think of it as a virtual message board and support system. Not only can you ask for advice from other brides-to-be, you can scroll through over 150 top Q and A's from TheKnot.com editors.
"The community of brides on 911 are talking about a huge range of topics, everything from the hottest color combos to where should mom and dad stand in the receiving line to a little bit of wedding day drama," says Winikka.
When it comes to decorations, Color Toy can help you develop a pretty palette. Simply choose your color of choice and this app will serve up all the complementary combos.
"You can use them for your flowers. You can use them for your bridesmaid dresses. You can use them for your tablecloths. You can actually create a very sophisticated looking day just based on your favorite color," says Kilbridge.

And for all the extras, download Etsy Addict. It puts the largest online marketplace of handcrafted goodies right in your pocket. You can find everything from a ring pillow made out of moss to a Lego constructed cake topper to a peacock feather boutonniere.
While wedding applications like these are convenient and fun, remember: You'll never find one that will adjust your veil on the big day! Still, Kilbridge and Winikka say they do a great job of helping brides stay sane.

These applications range in price from free to $2.99.